Tim Tebow: Which NFL Teams Could Help Him Succeed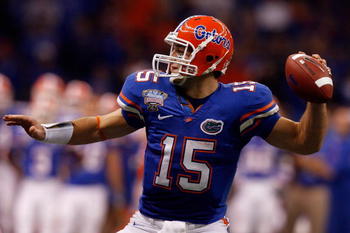 Let the Tim Tebow predictions begin! Now that the college football season is coming to a close, and the Florida Gators destroyed the Cincinnati Bearcats in the Sugar Bowl, the talk will now switch to Tim Tebow's future in the NFL.
One thing is for certain: Tebow will not be a conventional pocket passing QB in the NFL. For Tebow to succeed, he is going to need a team and coach that will run their offense to his strengths.
The following is my take on where Tebow could find success. At the end of the day, it is all about the team's effort and not the individual, but if Tebow is to add value to a team's offense, he needs someone to conform to his talent.
Jacksonville Jaguars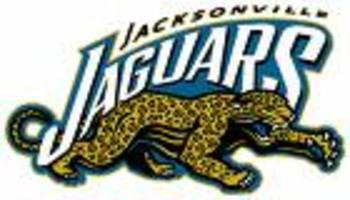 In case you didn't know, Tim Tebow grew up in Jacksonville, FL, and played high school ball at Nease High School. Conventional wisdom points to the Jaguars as a potential landing spot for Tebow.
David Garrard is a mediocre NFL QB at best, and is more of a game manager than throwing threat. If the Jaguars were to take a shot at Tebow, it will be a short-term fix for putting fannies in the seats since the Jaguars have struggled with selling tickets.
Would Coach Jack Del Rio and owner Wayne Weaver best utilize Tebow's talents on the field? My gut tells me no. Del Rio is an old-school defensive-minded coach, and has yet to prove he has what it takes to take the Jaguars to the next level.
As a Jaguars fan, I would love to see Tebow in the teal and black. Unfortunately, I don't think Tebow would have the resources and coaching necessary to coach him up to succeed in the NFL.
Minnesota Vikings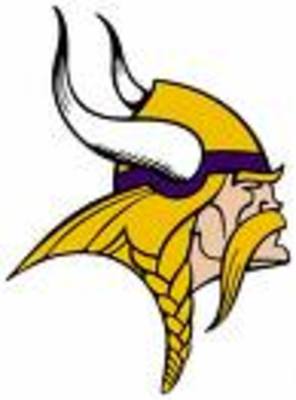 Brett Favre is a short-term answer to the Vikings Super Bowl quest. Regardless of this season's outcome, the Vikings need to address the QB position.
The Vikings organization have already shown that they do not have faith in Tavaris Jackson or Sage Rosenfels, so will they be in the market to draft a QB?
By drafting Tebow, the Vikings would reunite him with Percy Harvin. Tebow would also have some guy by the name of Adrian Peterson in the backfield with him.
Coach Childress has had his issues with Favre, but would he have the resources and ability to utilize Tebow in his offense? This is an intriguing scenario to say the least.
Arizona Cardinals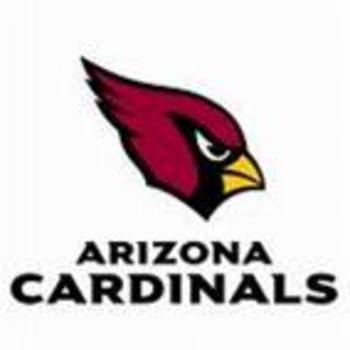 Kurt Warner would be the perfect tutor to Tim Tebow. Both men are devout Christians, and it is apparent that Matt Leinert has fallen out of favor in Arizona.
Work ethic would never be in doubt with Tebow, and I can guarantee that photos of Tebow hanging at parties with beer bongs will never surface.
The heat of Arizona would not affect Tebow's abilities. Surely Russ Grimm, the assistant head coach and run-game coordinator/offensive line coach, would love to have Tebow's toughness on the offense. This could be a possibility for Tebow.
Washington Redskins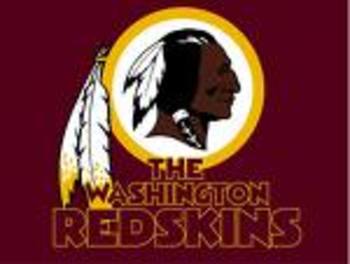 Daniel Snyder pass up an opportunity to draft a big name that is unproven and/or risky?
Mike Shanahan seems to be the heir apparent and will become head coach once the 2009 season ends. Shanahan will need to focus on rebuilding this once proud organization, and one area that he must look at long and hard is the QB position.
Jason Campbell has not panned out, and if Shanahan is going to do things his way, he will need a QB that is coachable and open to development. Yes, it would be a risky proposition, but one that could pay huge dividends.
Denver Broncos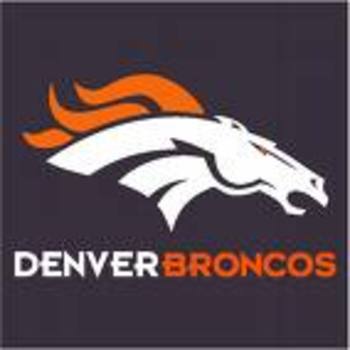 Josh Daniels is an up and coming head coach in the NFL, and Kyle Orton has proven he can manage the game and win games for the Denver Broncos. The question is can Orton bring a Super Bowl back to Denver?
It is no secret that Urban Meyer has traveled and met with New England Patriot coaches. Would Josh McDaniels take a shot at Tim Tebow? Remember, Tom Brady was a sixth-round draft pick that was turned into a superstar.
Could Coach McDaniels do the same with Tebow?
Keep Reading

Florida Gators Football: Like this team?