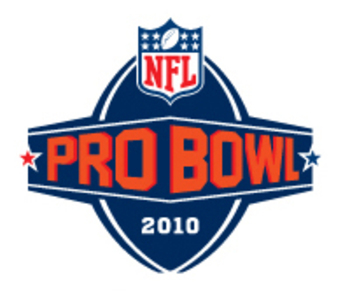 The Pro Bowl rosters announced last tuesday prove that the voters are all fair weather fans. Only big name players where announced. I'll prove it. Look at these young players stats. And then look at the stats on the starters in the Pro-Bowl. Almost exactly the same. These players would be in if they were on a team that won more, like the Colts, Chargers, Vikings, Cardinals, Saints, teams like that. Continue to see some bright talent on the Oakland Raiders that weren't voted.
Greg Ellis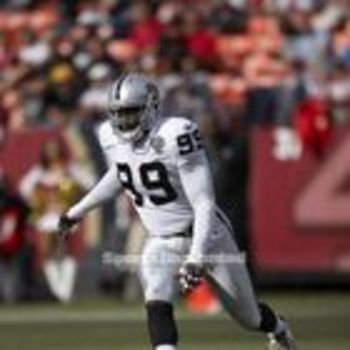 7.0 sacks this year despite knee problems. He is like 10th in the league in sacks. Anyone who would pay attention to teams other than the ones with winning records, they would've voted him in.
Kirk Morrison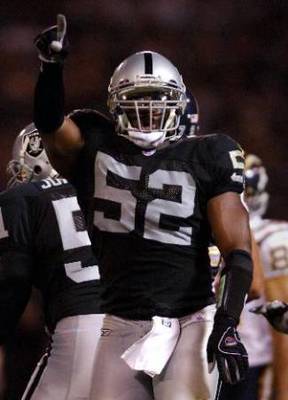 This guy is a monster. He's one of the most feared tacklers in NFL today. He's lead the team in tackles for about the past 4years. Why would someone not vote for him? Because he doesn't play for a good team. These voters get me so mad.
Tyvon Branch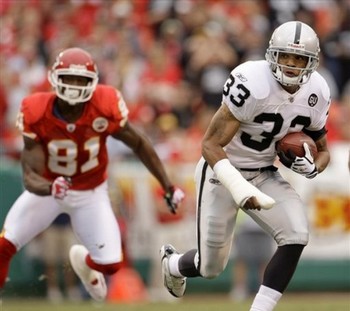 What an athlete he is. Great in coverage. 2nd on the team, only to Kirk Morrison, in tackles. Morrison: 123 Branch: 121. And its only Branch's 2nd year. I think he could develop into one of the best safties in the league. Maybe one of the best ever. But only time will tell.
Zach Miller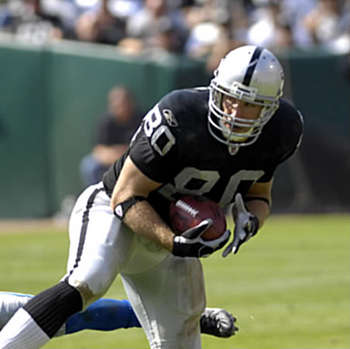 Zach Miller. What a young and talented TE. The 2nd year in a row leading the team in catches. Occasionally brings out the big play. If he was on a good team, he'd be in for sure. I'm completely sure of that too. He was voted an alternate with the Raiders.
Next
Now there is some young talent for the Raiders, Shaughnessy, Scott, McFadden, Gradkowski, and lets hope the Raiders feed off of their success and turn into one of the greatest teams in the NFL. So long for now my Raider Nation faithfuls. And every now and then i'll post a new article so stay posted for my new articles.
WIN LOSE OR TIE, A RAIDER 'TILL I DIE!!!
Keep Reading

Oakland Raiders: Like this team?