Best of the Decade: Third Basemen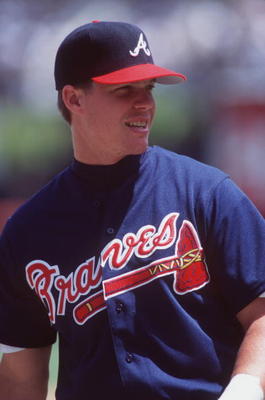 It seems hard to believe, but we are already in the year 2010.
And with any new decade, it seems only fair to look back on the best of the previous 10 years.
So with that, I present my top 10 picks from each position between the years 2000-2009: Hot Corner time!
As with any ranking, there will always be snubs. I welcome any comments suggesting players that may have been left off this list.
No. 10: Chone Figgins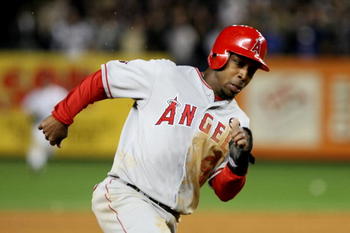 Chone Figgins is the epitome of versatility.
He's spent most of his playing time as a third baseman, but he has also logged plenty of games at second and all three outfield positions.
Chone Figgins doesn't exactly fit the bill as a third baseman. He's 5'9", and has only 31 career home runs.
But his speed, agility, and slick fielding have made him a valuable asset to the Angels since he came up in 2002.
He led the league in stolen bases in 2005 with 62, and was an All-Star for the first time in his career last season. He has a career batting average of .291 and has already accumulated 280 swipes.
The 2009 season was Figgins' last as an Angel, as he recently signed a four-year contract to play with the Angels' division rival Seattle Mariners.
He will turn 32 later in January, so Figgins should still have plenty of legs left in his career.
No. 9: Eric Chavez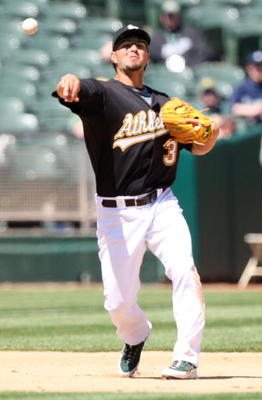 What a tragedy this young man's career has turned out to be.
Eric Chavez came up as one of the most promising third basemen. With the pace he was on, he looked like a potential Hall-of-Famer. Between 2000-2007, Chavez's numbers were outstanding.
He had 1,123 hits, 214 home runs and 706 RBI. He won the AL Gold Glove for third basemen six seasons in a row. And, he was averaging 141 games played per season.
But between '08-'09, Chavez played in a total of 31 games. The injury bug hit Chavez late in the 2007 season, and he has had a hard time recovering to rebuild what looked like such a promising career.
But when Chavez was healthy, he was one of the premier third basemen in the game. And at 32 years old, he still has time to turn things around.
And if he does, he could become a real threat to pitchers everywhere.
No. 8: Ryan Zimmerman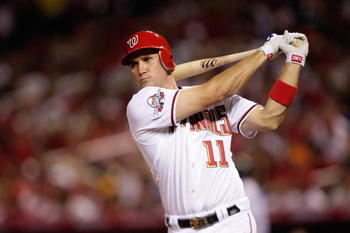 David Wright, Mark Reynolds, B.J. and Justin Upton, and this man, Ryan Zimmerman: They all came out of high schools in the Virginia area, and all have had incredible starts to their career.
Zimmerman is no exception.
This young man was drafted by the Nationals in the first round (4th pick overall) of the 2005 draft out of the University of Virginia. His MLB debut came later that season.
Since then, he's been named to an All-Star Game, won a Gold Glove, finished second in the Rookie of the Year voting, and he's only 25 years of age!
As the face of the Nationals' franchise, he already has 672 hits and 364 RBI. By the time Zimmerman is finished, look for him to be one of the most recognized names to come out of the Nationals organization.
No. 7: David Wright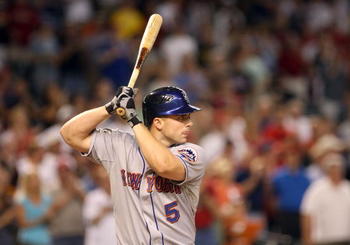 David Wright burst onto the big scene in 2004 when he slammed 14 home runs in 263 at-bats. Since then, D-Wright has become the face of the Mets franchise and a formidable force in the National Leage.
He's a four-time All Star and a perennial MVP candidate. He has accumulated 561 RBI in his short career, to go along with a .309 batting average.
He's also one of the slickest-fielding third basemen to man the hot corner. Wright won two consecutive Gold Gloves in '07 and '08.
At 27 years old, Wright is considered the leader of the Mets. He's the guy that goes to the mound to spark a struggling pitcher. He's the first to talk to the media after a bad performance.
He had a down year in 2009, but is plenty able to rebound to his prior seasons in 2010.
No. 6: Mike Lowell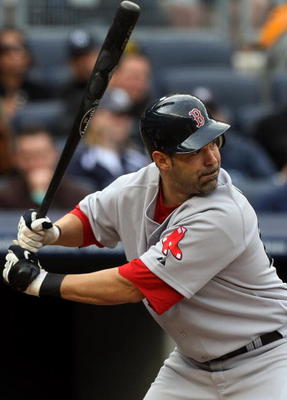 Mike Lowell is going to be 36 years old in February.
Despite his seemingly rapid aging, Lowell has managed to be a consistent offensive threat for the majority of his career. He has two World Series rings, and is a four-time All-Star.
He hit 206 home runs in the last decade, and drove in 879 runs. He had almost 1,500 hits during that span, and also won a Gold Glove in '05.
It was a major trade that brought him to Beantown from the Marlins—a trade that has so far worked out for both sides.
In November of 2005, Lowell was sent to the Red Sox along with Josh Beckett for a handful of prospects, two of which were Hanley Ramirez and Anibal Sanchez.
No matter where he has played, Lowell has demonstrated leadership and pure hitting ability.
No. 5: Troy Glaus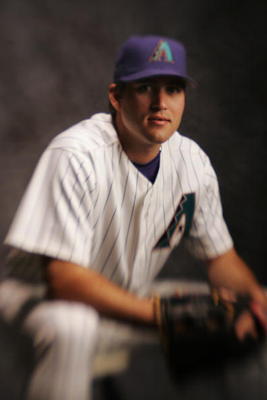 Troy Glaus has had a bit of a roller-coaster career. Injuries have limited some of Glaus' potential and playing time.
Still, he has been a major offensive threat since the turn of the century, and he wasted no time in showing off. He led the American League with 47 home runs in 2000.
The four-time All Star also helped lead the Angels to a World Series Championship in 2002.
In that Fall Classic, Glaus hit .385 with three home runs and eight RBI. Overall, he launched 274 bombs in the decade and drove in 777 runs (Vegas anyone?).
The injury bug bit him again in 2009, causing him to miss all but 14 games for the St. Louis Cardinals. He'll be 34 in August, and is hoping to return to form in 2010.
No. 4: Scott Rolen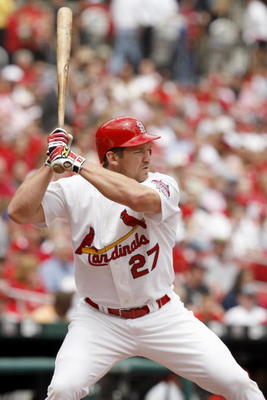 Scott Rolen has not let injuries slow him down in his career.
A former Rookie of the Year, Rolen has found success wherever he has played—be it in Philadelphia, St. Louis, Toronto or Cincinnati.
Over the last 10 seasons, Rolen has gone to the All-Star Game five times, and has won the Gold Glove six times.
He hit 201 home runs and drove in 832 home runs in the '00s.
Though his strained relationship with Cardinals' manager Tony LaRussa caused him to be traded to the Blue Jays, Rolen has managed to not let his emotions get the best of him, and still performs as he did when he was a rookie in Philly.
No. 3: Aramis Ramirez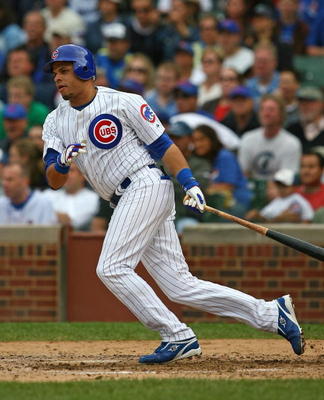 When Aramis Ramirez entered the big leagues in 1998 with the Pirates, he immediately looked like he was going to be something special. He hit six home runs in his first 72 at-bats.
His breakout season occurred in 2001, when he slammed 34 home runs and drove in 112 runs for the Buccos.
He was later traded to the North Side, and has been a mainstay in the Cubs lineup since 2003. For the decade, A-Ram had 258 homers, a batting average of .289, and 915 RBI.
The 31-year old is also a two-time All-Star.
No. 2: Chipper Jones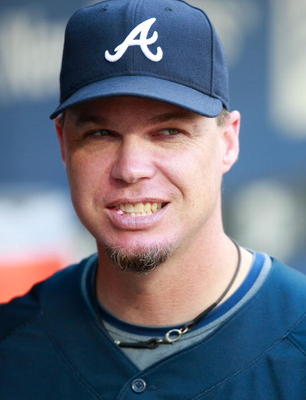 Larry Wayne Jones, better known as Chipper, has been one of the top hitters in the game for almost two decades now.
A lifelong Brave, Chipper has managed to remain rather quiet despite his incredible skills.
He's starting to feel his age now, however. He'll turn 38 in April, and has said that he is playing on a season-to-season basis, and if he doesn't return to his past success, he will hang up the cleats before his current contract expires.
Regardless of what Chipper decides to do with his career, his numbers are superior for sure. For the decade, Chipper was a three-time All-Star who hit 273 home runs and drove in 921 runs. He also led the league with a .364 batting average in 2008.
No. 1: Alex Rodriguez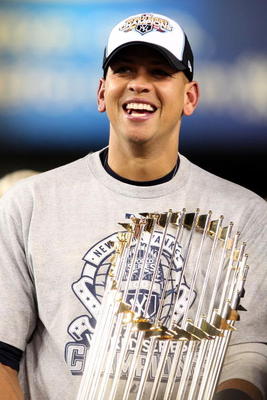 Alex Rodriguez: Love him or hate him, there's no denying the immense amount of talent and success this man possesses.
He signed the biggest contract ever when he latched on to the Texas Rangers in 2001.
Since the turn of the decade, A-Rod has led the league in home runs in five different seasons, and in RBI twice. He was named AL MVP three times, and was named to the All-Star Game in every season except 2009.
Of course, Rodriguez came up as a shortstop with the Mariners. But when he came over to the Yankees, he had to move to third base because some guy named Jeter was occupying short.
But that has not stopped A-Rod from being the most feared hitter of the decade.
For the decade: 435 homers, 1,243 RBI, and batting average/on-base/slugging of .304/.401/.587! And now he's even got a World Series ring.
All of this success, and he won't even be 35 until July 2010!
Keep Reading