The Top 10 Free Agent Options for the Chicago Bears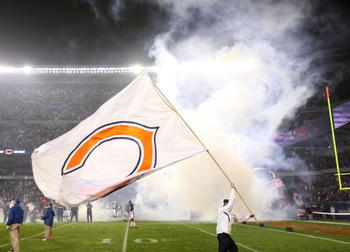 After a season that failed to meet expectations in the Windy City, the Chicago Bears find themselves with many holes to fill as free agency approaches. The Bears have a surplus of young talent on offense but lack a proven number one receiver and need help on the offensive line. While on defense the Bears can't seem to become the dominant unit they once were, and have many positions of uncertainty as the season is coming to a close. So with as much help as they need on their roster, the Bears are bound to be big spenders in free agency this year, and with a big pool of talent coming out they should be able to fill some of their holes on both sides of the ball. So here are my top ten free agent options for the Chicago Bears.
1. Brandon Marshall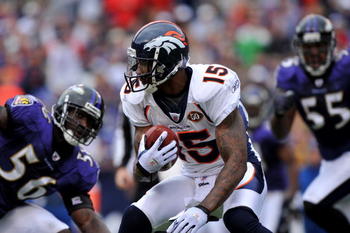 While Marshall is most likely going to be either re-signed or franchised by the Denver Broncos, if the talented receiver could somehow find his way on the open market he would be a perfect fit in Chicago. Not only would Marshall become the number one receiver that the Bears are lacking but he would also provide a veteran presence that would help Chicago's young receivers such as Johnny Knox, Earl Bennett, and Devin Aromashodu. Also Marshall was already Jay Cutler's top receiver in Denver when they both went to the Pro Bowl in 2008. So if Brandon Marshall somehow finds himself on the open market this free agency how could Jerry Angelo and the Bears resist the temptation to sign this gifted player.
2. Logan Mankins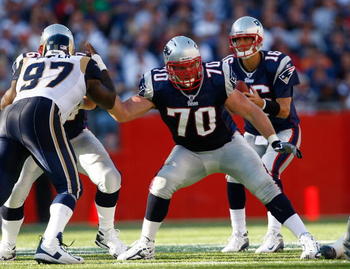 The Chicago Bears were victim to possibly one of the biggest 2009 free agent flops of the year in Orlando Pace. The former Ram will most likely find himself on the bench next season if he doesn't chose to retire. The Bears proved in 2009 that inexperience can be an issue on the offensive line and what better player to help boost the offensive line than veteran Logan Mankins. Since being drafted Mankins has started every single game of his career and has helped protect both Tom Brady and Matt Cassel. While Mankins wants to stay with New England he will most likely test free agency before making a decision. Its up to the Bears to bring this solid veteran to Hallas Hall.
3. Elvis Dumervil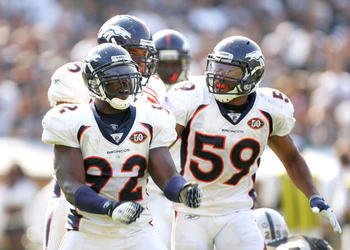 Sadly for the Denver Broncos not only standout receiver Brandon Marshall but also NFL sack leader Elvis Dumervil will be free agents as this season comes to a close. Dumervil started his career as a 4-3 defensive end but made the switch to a 3-4 outside linebacker when defensive coordinator Mike Nolan changed defensive schemes. Dumervil has excelled as a 3-4 outside linebacker this season but moves to defensive end on passing downs showing that he can play both positions. While Dumervil might not be the greatest fit in the Chicago Bears system he would add another dominant force to a defensive line that already has Tommie Harris
4. Antoine Bethea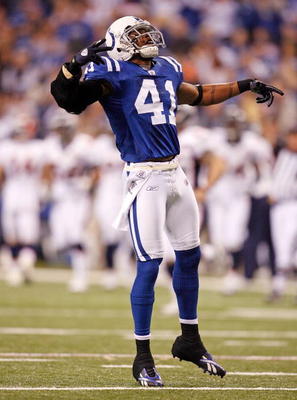 While the Colts defense has struggled this year and have relied on Peyton Manning to win many games for them, Antoine Bethea has been one of the few consistent players for this defense. Along with Dwight Freeney and Robert Mathis, Bethea has been having a strong season in the final year of his contract. Bethea leads the Colts with four interceptions and has 74 tackles. The hard hitting safety would provide a strong veteran presence to an inexperienced secondary in Chicago, that has been dissected by many quarterbacks this season such as Brett Favre, Carson Palmer, and Kurt Warner. Bethea would be a perfect fit with the Bears and would give Chicago a strong secondary with Charles "Peanut" Tillman and ball hawk Zachary Bowman who has 5 picks on the year.
5. Vincent Jackson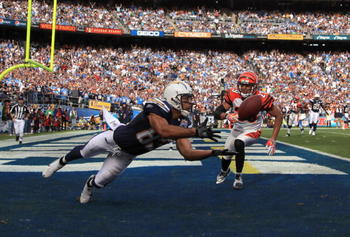 The tall speedy receiver Vincent Jackson is midway through his breakout season and luckily this season is the last on his contract. Jackson has provided the San Diego Chargers with a combination of size and speed that is rare in this league, and they will be reluctant to let him test free agency. While Jackson may not be as freakishly athletic as Brandon Marshall and doesn't have proven success with quarterback Jay Cutler he still would be a great fit in Chicago and would help build the Bears into the offensive juggernaut some thought they could be this year.
6. Vince Wilfork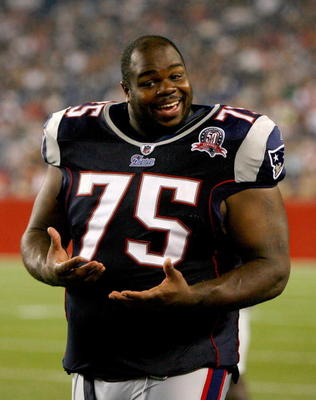 While Vince Wilfork hasn't been able to sack the quarterback once this season he does have 43 tackles and one forced fumble a remarkable amount for a defensive tackle. Wilfork is one of the largest players in the NFL and can literally block holes for the running back an advantage most players don't have. While he is having a down year in terms of sacks it is mostly because teams chose to double team him both in run blocking and pass blocking. If the Chicago Bears could somehow land Wilfork they would have the best defensive tackle duo in the league with him and Tommie Harris. Both players would have an increase in production because the other team would be forced to single block them, a luxury neither player has had throughout their career. This pickup would make the Bears a dominant defensive line and Wilfork would be an instant star in Chicago.
7. Julius Peppers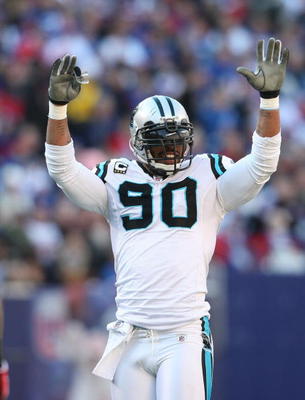 There were rumors last year that the Chicago Bears may have been exploring trade options for Peppers, this year he becomes a free agent. Peppers has had a solid year for the Panther's and is expected to become one of the highest paid defensive linemen in the league wherever he lands next season. The speedy Peppers is looking for a huge deal that Chicago may not be able to offer him, but he would add a dimension to the Bears defensive line that would make defensive line coach Rod Marinelli drool. Peppers would be a huge catch for the Bears but they may not have enough money to catch Peppers, one of the biggest fish in free agency.
8. Ronnie Brown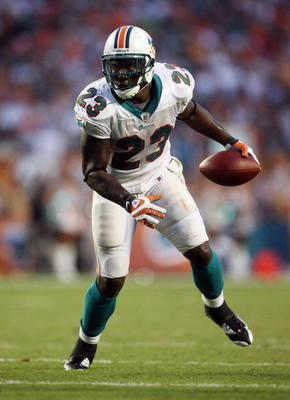 While Ronnie Brown is a restricted free agent this year the Miami Dolphins may not want to offer the star running back a lucrative contract because he is so prone to injury. The Bears need a strong complimentary back to Matt Forte and with Brown they would have a dominant 1-2 punch. He may be injury prone but the talented star out of Auburn would be a perfect fit in Chicago.
9. Braylon Edwards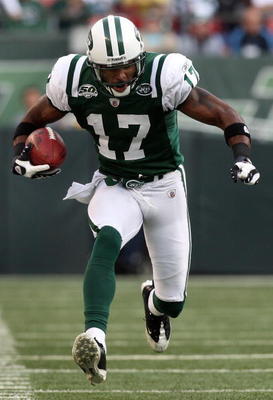 Braylon Edwards has struggled to find his groove in New York after being traded from the Cleveland Browns. The inconsistent free agent to be, has yet to break out as Mark Sanchez's number one target. Although Edwards has under achieved for the Jets and drops far to many passes, he still would be an intriguing option for the Bears. Edwards could light up Soldier Field with Jay Cutler, but bringing him to Chicago may be to much of a gamble.
10. Lendale White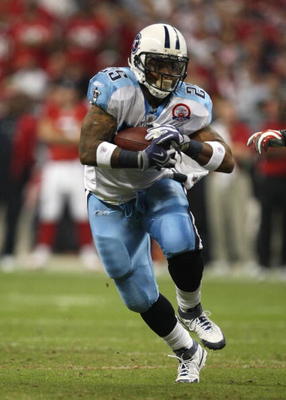 If Braylon Edwards is a gamble then I don't know what to call Lendale White. The slumping running back would want a fairly big contract and at least ten carries a game. Matt Forte was over worked his rookie year and that may be a contributing factor in his lack of yards this season. White would be a great player in the black and blue division if he played the way he did in 2008 with the Titans. But if he plays like he has this year the Chicago Bears would have another free agent bust on their hands.
Keep Reading

Chicago Bears: Like this team?