My Top 10 Favourite WWE Wrestlers of the Decade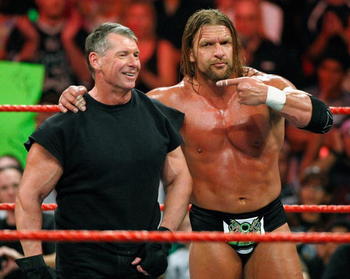 So, the first decade of the 21st century is nearly over—a decade that spans my entire lifetime as a WWE fan. My awareness of the company began almost exactly along with the turn of the millenia.
I think I would mark this occasion by creating my own version of the "Top Ten WWE Wrestlers of the Decade."
This list is not intended to be a judgment of the most technically-gifted wrestlers or the wrestlers who have had the most impact, but more simply those wrestlers who have most entertained and impressed me personally.
Therefore, I don't intend to persuade people that my list is correct, as it is a personal opinion. Also, as I am unable to watch WWE on TV. My knowledge about it is retrospective, second-hand, and therefore is admittedly extremely limited and incomplete.
This list should be seen more as a vague outline of an order rather than a rigid ranking. Each page does not include a full biography, as these wrestlers are very well known to you all. Instead, each page is an explanation as to why I have chosen each wrestler for this list.
I hope you enjoy, and I would appreciate any feedback on my first article.
10. Jeff Hardy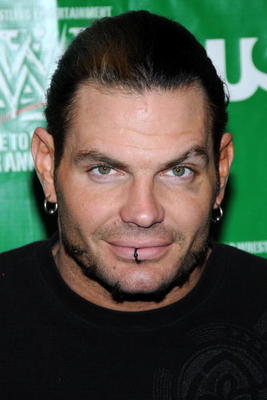 Few if any superstars have given the WWE Universe more OMG moments or lasting images in the decade than the "Charismatic Enigma."
Few images are more central to my experience of the WWE than that of Jeff Hardy standing atop a massive ladder posing for the crowd before leaping off, usually into a Swanton Bomb, amid thousands of flashing cameras.
Jeff is also undoubtedly one of the biggest fan favourites of the decade. He began the decade taking almost every bump imaginable in a series of ladder mathces and TLC (Tables, Ladders and Chairs) matches, which are still talked about today.
He ended the decade as a legitimate main eventer, a multiple time world champion and one of the very top babyfaces.
9. Eddie Guerrero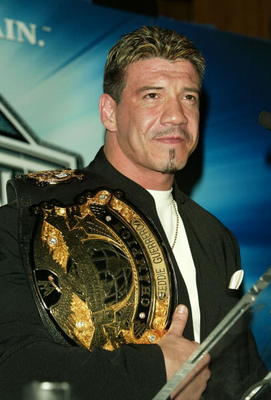 At this point, I must make a confession; during his career, I never fully appreciated just how good a wrestler "Latino Heat" was.
With hindsight, Guerrero had an innate ability to entertain—be it with an hilarious promo, his lying, cheating, and stealing, or simply his pure wrestling ability and high-flying skills.
What really portrayed his complete range of skills best was perhaps his heel turn. Guerrero was so beloved by the fans, but a couple of premier promos later and a masterful heel turn was complete.
Furthermore, I remember being shocked when I saw in person how small Guerrero actually was. He truly succeeded in a company obsessed with size.
Unfortunately, the WWE Universe never really got to see the long-term main event run that was clearly in store for this great legend. Thanks for the memories, Eddie.
8. Stone Cold Steve Austin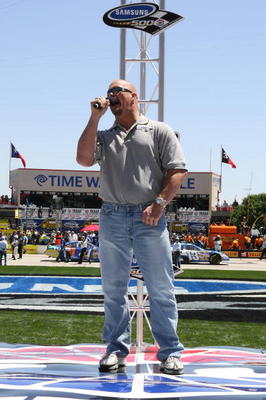 The "Texas Rattlesnake" defined an era and an attitude. He was one of the top moneymakers for the company, and despite limited in-ring ability, he could put the crowd in a frenzy with the smash of one pane of glass.
Few man could walk out on Vince McMahon and be referred to as "the greatest ever" by him.
Austin was, simply put, the real deal. I wouldn't argue that his matches were the best ever, but some of his feuds (VKM, The Rock) surely were.
The only reasons he isn't higher on the list is he only actually wrestled the early 2000s, and this period for me was all about the other face of the company and Austin's greatest rival.
7. Edge
Many complain now that the "Ultimate Opportunist" has had far too many title reigns in too short a period. But that is simply part of the character he portrays.
Edge is actually a great example of someone who has worked his way through the ranks from tag-team supremo, to great mid-card titleholder, to breakthrough main-eventer and finally, to one of the very best heels of the decade.
He redefined the tag team division through TLC 1 and 2 at the start of the decade. He quite quickly became a legit singles competitor, battling through the midcard showing his true diversity.
He also was known for his promo excellence, as he gave us "You Suck!" He then won the first ever MITB and gave Mick Foley his Wrestlemania moment and hasn't looked back since.
I rate Edge so highly due to his solid in-ring skill, his excellence on the mic and the fact that he has done it all in the business. The only thing left is being a main-event face. Bring on 2010!
6. Chris Jericho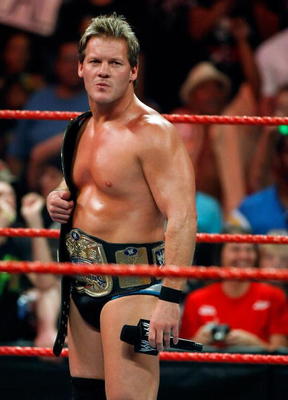 I would love to put this guy higher up the list. Had he not taken the hiatus from wrestling in the middle of the decade, Y2J might well be near the very top of this list.
I would rate Jericho as the second-best wrestler ever seen on the mic, but his greatest gift is the invaluable ability to make anyone look good in a match.
At Wrestlemania 19, we were lucky enough to see Jericho vs. Shawn Michaels. In my opinion, as great as John Morrison could be, we already have the next HBK, and his name is Chris Jericho.
He has reinvigorated the Intercontinental Title with the shortest guy on the roster, dominated the tag team division with the biggest guy on the roster, brought out the best in legendary Ricky Steamboat and won the first-ever Bragging Rights Cup. And that's just this year. He has to be one the most adaptable ever.
I hope 2010 sees him once again headline Wrestlemania.
5. The Undertaker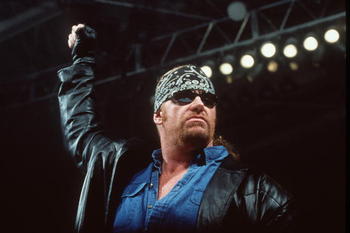 We all accept that the "Phenom" is one of the true legends of wrestling. His presence and attitude are arguably unrivaled in the business. Besides that, for a man of his size, he is impressively adept in the ring.
The 1990s saw the emergence and arguably the peak of the character development and in-ring skill of the Deadman.
The 2000s saw this domination continue, but actually towards the end, he was used more to legimitise young main eventers such as Edge, Batista and Randy Orton.
The Undertaker is a leader on-screen and off it, but it is this website that made me realize his true brilliance. He is the last of the gimmicks in this PG, reality-styled era of the WWE.
The Undertaker continues to make the gimmick work unquestionably. To appreciate his impact, all I do is imagine WWE without the Undertaker. It's not the WWE.
4. Triple H
The "King of Kings" may not be popular with the entire WWE Universe. However, I would argue he is the most dominant force of the decade. He has headlined every Wrestlemania he was fit for and pretty much every PPV.
It is a testament to him that he has maintained the charisma, intensity and physique to make his every presence in the main event at least appear fully legitimate, if arguably not always desirable.
HHH is in this list simply because he achieved so much this decade that any list is incomplete without him. He also helped build the careers of several of the current main event guys like Orton, John Cena, Batista, and others.
My concern is he has headlined Wrestlemania with almost everyone in the main event. While I don't see him retiring soon, I can't really see what more there is for him to do. I would actually like to see him take a set away from actually wrestling.
How about being Sheamus's manager?
3. Kurt Angle
This "Olympic Gold Medalist" is just about the complete package needed to be a truly great wrestler. We all knew he was a great mat wrestler, but he turned out to be a truly great entertainer.
He was right up there with his mic skills and his ability to draw heel heat from the audience was impressive, not to mention his devastating but safe and textbook repertoire in the ring.
I believe a watershed moment for Angle came early in his main event career. This unbelievable amateur wrestler was willing to go completely out of his comfort zone and face five battled-hardened pro wrestlers in the only ever Six-Man Hell in the Cell. The match so out there and brutal we will probably not see it again in the WWE.
I wish Angle was still in the company so he could have more superb matches such as the one against ...
2. Shawn Michaels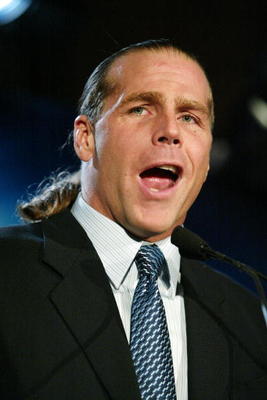 What do Jericho, Chris Benoit, HHH, Angle, Cena, Ric Flair, and Undertaker all have in common?
They have all been fortunate enough to headline Wrestlemania with "Mr. Wrestlemania" in MOTY (Match of the Year) candidates.
Vast in ring-skills? Yes. Great charisma? Yes. Great psychology? Yes. Great look? Yes. Ability to raise the bar in the big events? Without a shadow of a doubt.
Shawn Michaels is to this day a guarantee of a great match or entertaining segment whenever his entrance music hits. I defy anyone to think of a genuinely bad match that Michaels was responsible for.
HBK is the complete package, and to me, is the greatest wrestler I have ever had the pleasure to watch.
He can adapt to any situation and play any role to perfection. Consider the matches above. They are all special, but in many ways, are all completely different. I am saddened that we will probably never see the match between HBK and ....
1. The Rock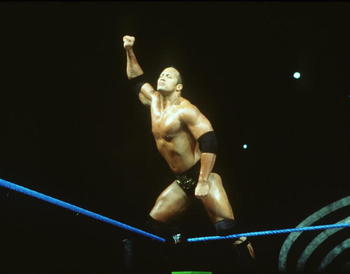 After what I have just said how could I possibly argue that "The Great One" is better than HBK? I can't. But HBK isn't the reason I got into wrestling as a fan. The People's Champion is.
Was The Rock a brilliant wrestler? No. But the WWE is sports entertainment, and in my view, no individual has ever entertained crowds more than The Rock.
Just give this guy the spotlight/microphone, and the atmosphere is electric because whatever is about to follow is most probably TV gold. The height of my WWE interest was between Wrestlemania 17 and 19.

In that time, the Rock had one of the greatest world title matches in Wrestlemania history (vs. Austin, WM17), one of the most iconic matches of all time (vs. Hulk Hogan, WM18), and the culmination of one of the greatest feuds in history (vs. Austin, WM19).
The Rock could play face or heel with perfection because all he ever did was entertain. While many feel bitter that he left too soon, I just enjoy the many, many great moments, matches and promos he gave in that time.
Keep Reading