NFL Playoff Scenarios 2010: Clarifying the NFC Playoff Picture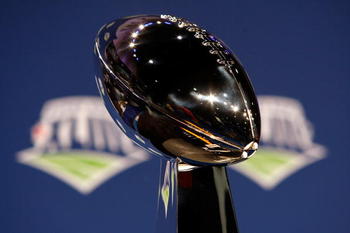 The road to the Superbowl is one of will, pride, and determination. Players have worked hard all season, battling through injuries to reach the pinnacle of success in the football world.
The 2009 NFC playoffs is going to be a battle. For the first time in a long time, the six quarterbacks representing these teams are not "game managers" but game changers. Brees, Favre, McNabb, Warner, Rodgers, and Romo are the cream of the crop of NFL signal callers. These men are the leaders of their teams and the people you want with the ball in their hands when the game is on the line.
Predictions:
Wild Card Round:
Eagles over Cowboys
Packers over Cardinals
Divisional Round:
Eagles over Vikings
Packers over Saints
Championship game:
Eagles over Packers
Now, it is time to pry, examine, and pick who is going to come out on top and why...
New Orleans Saints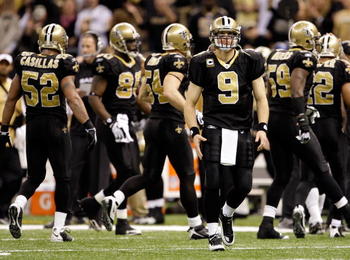 Offensive MVP: Drew Brees
Its hard to find anyone in the world who doesn't believe that the Saints owe mostly all of their success to the gunslinging veteran.
Defensive MVP: Darren Sharper
The true definition of veteran leadership; big plays late in games, hard nose tackling, and nine INTS don't hurt either
Biggest Concern: Inconsistencies
The team has been struggling to finish games against less than elite opponents and the late season sputtering makes people believe if they can do it against hungry teams that have been there before and know what it takes
Greatest asset: Home Field Advantage
The road to Miami comes through the Superdome. There is nothing like being at home and the bye week will give them the opportunity to game plan against anyone.
X Factor: Reggie Bush
Minnesota Vikings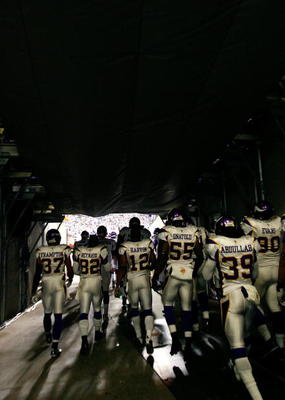 Offensive MVP: Adrian Peterson
While Brett Favre has played out of his mind at times this season there is no mistaking who the real MVP of this team is. AP will get the ball in the big spots and show that he is the most important weapon that they have.
Defensive MVP: Jared Allen
His defensive tenacity is second to none in the NFL, and his ability to sack the QB on any play makes him one of the most feared players on every snap. Look for him to be even better in the playoffs when they really let him loose.
Greatest Concern: Brett Favre's december woes
Everyone knows that Brett has had his problems over the last few Decembers as the winter months set in. The Vikings knew what they were getting when they signed him so expect him to be at home resting his shoulder any chance he gets up until game time.
Greatest Asset: Defensive Line
Edwards, Allen, and the Williams Brothers make up the Best D-line in the league. They are big, mean, and can stop the run with the best of them. Teams might quickly find themselves testing winfield and the rest of the secondary early and often when the playoffs role around.
X Factor: Percy Harvin's Health
Philadelphia Eagles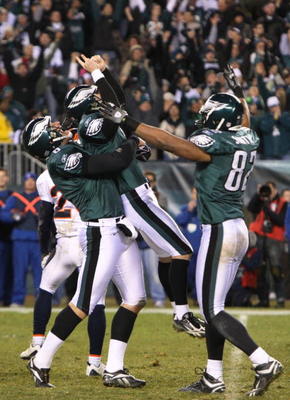 Offensive MVP: DeSean Jackson
His ability to stretch the field and make big plays opens doors for players such as Maclin and Celek. Every time he touches the ball there is a chance for magic, making McNabb's job easier and striking fear into opposing defenses.
Defensive MVP: Trent Cole/Asante Samuels
Their contributions to a depleted defense were innumerable. Cole's 12.5 sacks and Samuels' nine INTs were so important to a team without the leadership of Dawkins or tackling of Bradley.
Greatest Concern: Injuries
Like stated above, this team is much thinner than teams in the past. They are going to be rely heavily on their stars to come up big and take advantage of all opportunities.
Greatest Asset: Reid-McNabb duo
Its hard to find a coach-player combination that has the kind of playoff experience that these two do. While these men know what the NFC championship game looks like, they both know hoisting the Lombardi Trophy will be that much sweeter.
X Factor: Jason Avant taking pressure off the other offensive weapons.
Arizona Cardinals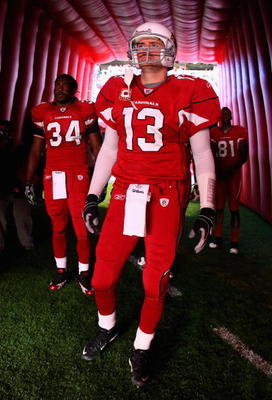 Offensive MVP: Larry Fitzgerald
While Warner and Boldin missed chunks of time due to injury, this ball catching machine did not miss a beat. He managed to catch over 1,000 yards and 12 TDs amidst many different obstacles. They are going to need him to play great again for a chance to win a Super Bowl.
Defensive MVP: Adrian Wilson
This defensive anchor has been nothing but spectacular for this team for years. He is a safety in a linebacker's body with the mentality of a defensive tackle. He is another of those game changing safeties that gets lost among the Ed Reeds and Bob Sanders of the world.
Greatest Concern: Lack of a Run Game
Yes, Beanie Wells and Tim Hightower each had flashes this season but this is still a pass-first offense. Will the Cardinals really test the effectiveness of the run game or are we looking at a very short leash?
Greatest Asset: Element of Surprise
Believe it or not, people continue to forget that this team was in the Super Bowl last year. They snuck up on their opponents then, and I think that can do it now. People underestimate this team because they think they are nothing more than a pro version of the spread offense. This is a balanced team that knows how to win and if you let them, will win big.
X Factor: The third and fourth receivers, Breaston and Urban
Green Bay Packers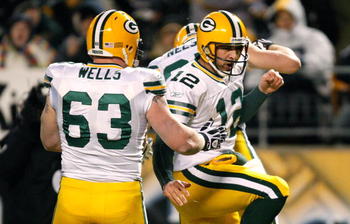 Offensive MVP: Aaron Rodgers
Rodgers has officially gotten out of Favre's shadow. The Packers signal caller has blown up the stat sheet this year with 33 total touchdowns (29 pass), and has given the packers a steady, go to guy. He spreads the ball around and if the Packers are going to make a playoff run, it will be because of this guy.
Defensive MVP: Charles Woodson
A defensive player of the year candidate, Woodson has become one of few legitimate shut-down corners in the league. With the injury to Al Harris, he was left alone on an island many times this year. His impeccable coverage allowed for the pass rush to be effective, putting pressure on the opposing QB.
Greatest Concern: Offensive Line
The O-line has been shoddy at best this season. Rodgers was sacked 50 times this year due to injuries and a lack of cohesion up front. This requires the Packers to keep in TEs and RBs to block for him, losing weapons in the passing game. The offensive line is going to have to keep him upright to win a championship.
Greatest Asset: Donald Driver
Has there been a more underrated and under-appreciated wide receiver this decade? Though Jennings is technically the No. 1 receiver in GB, Driver has been Rodger's go to guy this whole season. Look for a heavy dose of Driver on 3rd-and-longs all day.
X Factor: Jermichael Finley
Dallas Cowboys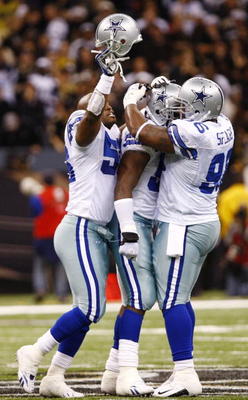 Offensive MVP: Miles Austin
Miles Austin saved this team. While everyone was looking at Roy Williams to replace TO in Big D, Austin had other plans. His 1230 receiving yards and 11 TDs were huge for a team desperate to make the playoffs. The crazy thing is, he didn't even start to sniff the field until Week Five.
Defensive MVP: DeMarcus Ware
Ware led a stout Cowboys defense that, despite some injuries, played very well. His pass rush ability and defensive intensity fueled one of the league's top linebacking corps that included Bradie James and Keith Brooking. Look for the team to keep sending him against other team's best OTs with consistent success.
Greatest Concern: Jerry Jones
If Jones stays in the press box this team might have a fighter's chance. The judging eye of Jerry Jones has been the Achilles' heal for this team since their last playoff win 15 years ago. Don't expect that to change if he is going to dole out threats and try to be the coach.
Greatest Asset: Three-Headed Monster
Marion Barber, Felix Jones, and Tashard Choice made up the best three-prong running back combination in the league this year. The team is going to need them to run the ball well to open up the passing game and make Tony Romo's job a lot easier.
X Factor: Roy Williams
Keep Reading