The 10 Hottest WAGs of Formula One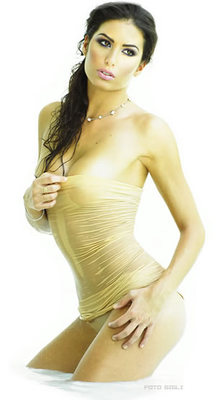 For racing fans, "the most wonderful time of the year" is the slowest part of the year. Formula One ended in November and won't start up again until mid-March.
Sure, there is news about drivers changing teams and the comeback of Michael Schumacher, but that's not enough to keep you entertained for three-plus months.
So for those of you who eat, drink, and sleep open-wheel racing, I offer you this: the finest wives and girlfriends of some of the finest racers in the world.
It may not make up for the lack of racing, but it should at least make your afternoon just a little bit more enjoyable.
Here are the 10 Hottest WAGs of Formula One.
No. 10: Hanna Prater—Sebastian Vettel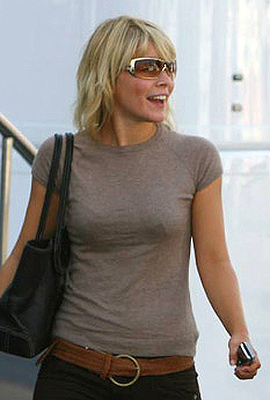 The details of Hanna Prater and Sebastian Vettel are up in the air. They are rarely seen together, but there has been no official word of a split from the couple.
Prater is rarely seen around Vettel anyway, and certainly not at the track.
When asked about it, Vettel just answered that other men don't take their wives to the office. Touché, Sebastian.
No. 9: Karen Minier—David Coulthard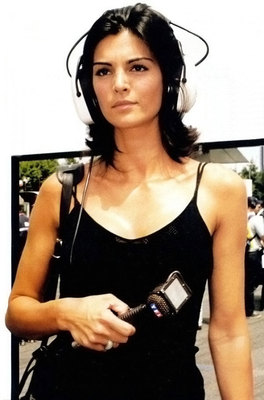 One thing I love about sports overseas is that everything is so delightfully juicy. In America, everyone is so politically correct and uptight that nothing fun ever happens.
Take David Coulthard and Karen Minier, for example. Minier was a F1 correspondent who ended up hooking up with one of the drivers. Can you imagine Erin Andrews hooking up with some NFLer? People would go nuts.
Things like this need to happen more often over here.
No. 8: Raquel del Rosario—Fernando Alonso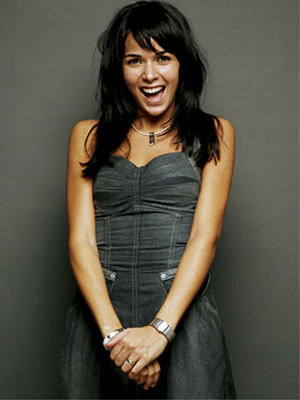 Raquel del Rosario is the girlfriend of driver Fernando Alonso and the lead singer of the Spanish band El Sueño de Morfeo, which means Morpheus' Dream.
I can't personally speak for Morpheus, but I can see how Raquel could end up in your dreams. She looks like your typical girl next door hottie.
No. 7: Jessica Michibata—Jenson Button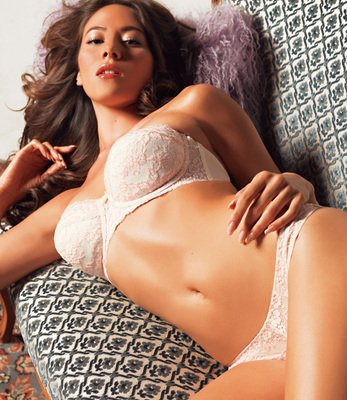 Jenson Button did pretty well for himself in 2009. He won the World Drivers' Championship, decided to switch teams to McLaren, and also secured himself Japanese model and world-class hottie Jessica Michibata.
Which accomplishment do you think he brags the most to his buddies about?
No. 6: Cora Schumacher—Ralf Schumacher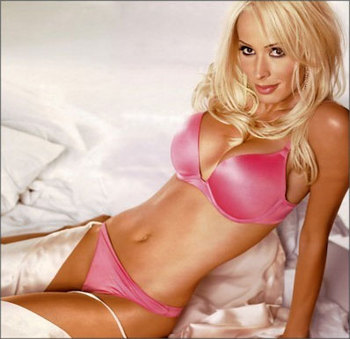 All right, so technically Ralf has been retired from F1 racing since 2008, but with the return of his older brother Michael to the scene in 2010, I had to get the Schumacher family in here somehow.
Michael's wife is fine, but she has got nothing on Cora. For all of the talk about Ralf being overshadowed by his older brother, just looking at this picture makes me think I might want Ralf's life instead.
No. 5: Jenni Dahlman—Kimi Räikkönen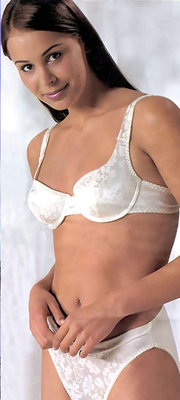 Jenni Dahlman may be one of the most interesting wives on this list. The former Finnish model and Ms. Scandinavia in 2001 met Kimi a year later, and the two eventually wed.
Then in 2005 she decided to give up modeling and become a horse jumper. I don't know much more about Dahlman, but by looking at her, I think the world could still use her as a model.
I also think if he was American, there's no way a guy whose name sounds like Kimmy would get a girl this hot. Just saying.
No. 4: Isabell Reis—Timo Glock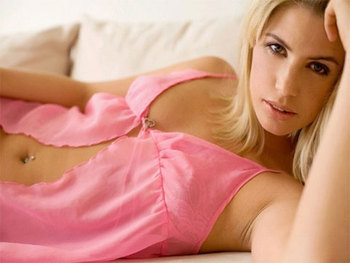 From what I've read about Isabell Reis, she was just a German economics student when she started dating. Oh, and that she had appeared on Germany's Next Top Model show. Okay, that makes a little more sense.
Since then, she has turned her WAG status into a modeling gig, which is terrific for us, because she is stunning.
No. 3: Jodi Ann Paterson—Michael Andretti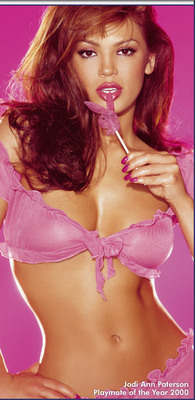 Michael Andretti hasn't raced in Formula One since 2007, but he is still a co-owner of Andretti Green Racing, and you just can't have Formula One without the Andrettis. You also can't have a list like this without an Andretti.
Lucky for us, Michael marriedPlayboy's 2000 Playmate of the Year Jodi Ann Paterson in 2006. So he has managed to keep his family's name in every aspect of the sport.
By the way, this is one of about two different pictures on the Internet of Paterson with her clothes on. Just thought it merited mention.
No. 2: Nicole Scherzinger—Lewis Hamilton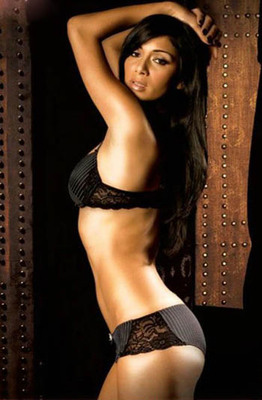 Say what you want about Scherzinger—she's too much of a presence in the pit, she is stupid, untalented, and annoying—but damn is she fine.
Still photos just don't do her justice. To see her move her body to whatever God-awful music the Pussycat Dolls put out is almost worth watching one of their music videos. On mute, but still worth watching.
No. 1: Elisabetta Gregoraci—Flavio Briatore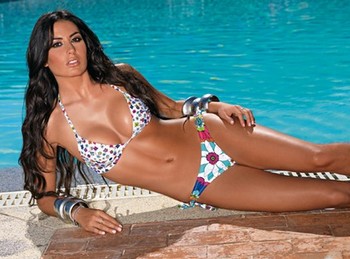 In 2009, Flavio Briatore was banned indefinitely from any events sanctioned by the FIA. However, he has been a part of Formula One racing for far too long for us just to pretend he never existed, especially when he married this gorgeous woman almost 30 years his junior.
Elisabetta Gregoraci apparently gained fame when it came to light that she offered sexual favors in return for a gig as a showgirl on an Italian TV show. She has since been hired as a hostess and "TV Presenter" like so many other WAGs overseas.
I find it hard to believe that a hot model who once offered sexual favors to get ahead married a rich old guy. Just totally unbelievable. Shocking.
Keep Reading