Who Won't and Who Will Be Florida's Next Coach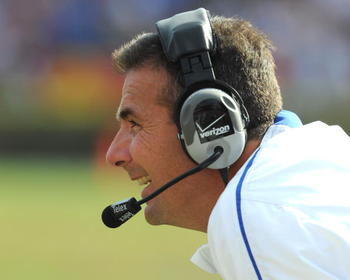 On Saturday, Dec. 26 2009, Florida fans got a Christmas present they never thought they would get——a chance for a new coach.
I don't think anyone saw it coming. I most certainly didn't. I was hangin' at my friend's house when one of my friends told me that Urban Meyer had resigned.
I didn't even bother listening to him. I thought there was no way that Meyer would ever resign.
I figured him for a coach who was as happy as anyone and that he would coach at Florida as long as he could. Well, he did; it just wasn't as long as he or anyone else wanted.
Meyer was hospitalized the night after the SEC Championship Game for what at the time was thought to be dehydration. It was later revealed that he had chest pains.
It was known that he had a cyst on his brain, and, although it wasn't life threatening, would cause a great deal of pain during times of stress. Well, in the SEC, stress is 24 hours.
Meyer's condition would also worsen when he would go without eating, so his wife would pack him snacks in his desk and would call his secretary to tell him to eat.
Now naturally, the media is gonna blow up the coaching search with the top coaches in the nation. I am here to tell you who is going to be the next coach at the University of Florida and why it won't be a big name coach.
Not: Bob Stoops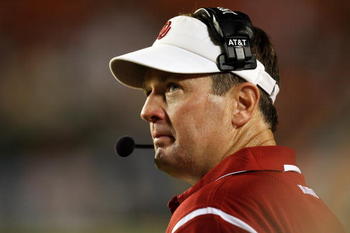 Bob Stoops is the No. 1 candidate, according to the media. Yes, Stoops was the defensive coordinator under Steve Spurrier. Yes, he has perennial BCS-bowl quality teams with the exception of this year. Yes, he would bring another high quality coach to the SEC. Yes, he would bring great assistant coaches with him to Florida like defensive coordinator Bret Venables to fill the vacant DC position left by Charlie Strong.
He would also bring great recruiting ability to pick up where Meyer left off. But, Stoops is succeeding in Norman. He is among the highest paid coaches in football. Even if Florida were to call, the Oklahoma AD would right away hand Stoops a raise.
Chances, 1-50
Yes: Kyle Wittingham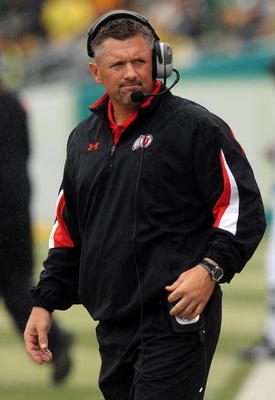 Whittingham took over Utah after Meyer took the Florida job. He has proven that he can keep a program up and going, especially after taking his 08-09 Utes team undefeated, including a convincing win over Alabama in the Sugar Bowl. Not saying Whittingham is a good choice, but a more realistic choice.
Chances, 1-10
Not: Charlie Weis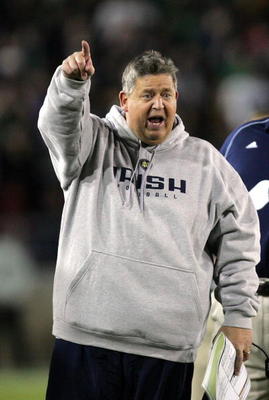 I don't even know why people are even mentioning Weis. Weis is going to take a coordinator position most likely in the NFL. Plus, if Weis was hired, some Florida fans would be seriously ticked. Weis is just not a good choice for any school at this moment.
Chances, 1-50
Yes: Skip Holtz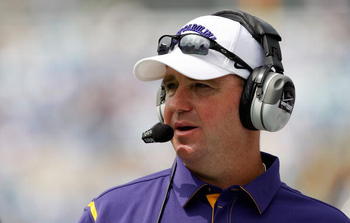 Holtz is one of the hottest coaches in the country right now at East Carolina. He always has a good team on the field and is an excellent recruiter, a must-have in the SEC and at Florida. He knows what to do with good talent and can take a normal player and make him an extraordinary player.
Chances, 1-30
Not: Charlie Strong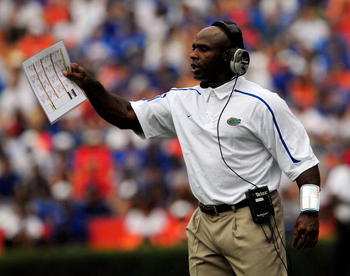 Strong accepted his first and long-deserved head coaching job at Louisville earlier this month. He, in my opinion, should be at the top of Florida's list. I just don't see Strong quitting his first job (even though he hasn't even begun any coaching duties yet) because no one wants his career to start off with controversy.
Florida has the checkbook to pay off Strong's buyout at Louisville and would be willing to do so, but I just don't see Strong going to Florida even though it is the higher profile job.
Chances, 1-10
Yes: Will Muschamp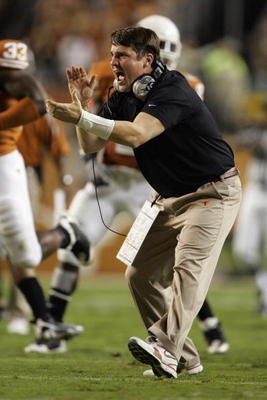 Muschamp is the coach in waiting at Texas. He is a high strung coach with lots of energy that Florida fans and players would love to have run their program.
Let's face it, Mack Brown isn't going to step down any time soon, and I don't see Muschamp waiting long. He is more than capable to run a top-notch program and is also an excellent recruiter, mostly because players love coaches like him.
Chances, 1-10
And the Next Coach of the Florida Gators is...........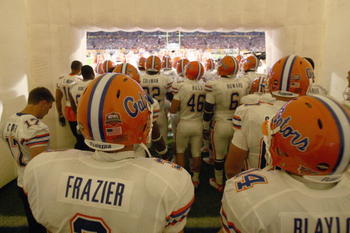 Whatever lucky man gets the Florida job will get a program loaded with talent from great recruiting classes. But the question remains, will he know what to do with it when he gets there?
Florida loses Tebow, Brandon Spikes, half the O-line and a large chunk of their defense, and most likely a lot of the assistant coaches.
Keep Reading