It Ain't Over Till It's Over: Players the Yankees Still Need This Offseason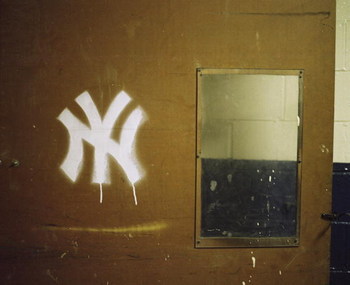 Multiple articles have been written grading the Yankees offseason: But we are barely halfway in! The Yankees still have three months to put out a lineup, rotation, and bullpen that will have them be in World Series contention from day one.
There are still a LOT of holes to be filled.
Heres what still needs to be filled. And some ideas to fill the holes. And even backup plans.
Read, rate, comment, emjoy, here it is:
So Far...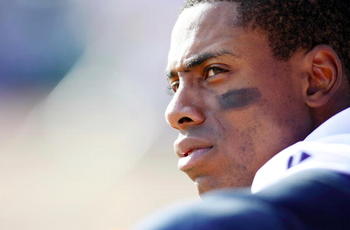 The Yankees have done a lot so far: They traded for Granderson and Javier Vazquez as well as bringing in Nick Johnson to DH. Holes they still need to fill:
RP-A SU and MR, presumably
LF/CF-Since Melky left
Complete the Bench-Perhaps an OF or two, maybe a middle infielder.
LF: The Options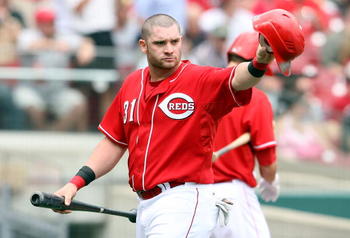 Jonny Gomes, Xavier Nady, and Reed Johnson appear to be the front runners right now, but Jermain Dye and Austin Kearns linger in the background
Gomes is a very good hitter, probably the best of the list, but is an aweful fielder.
Nady is very good, when healthy. Good fielder, hits for a good average, and can hit 25-30 homers.
Throw away Reed Johnson, he sucks.
Jermain Dye is not an option because he simply cannot field. A -20 fielding rating proves that.
Austin Kearns would be very cheap, but he is the worst player on the list, other than johnson. His WAR value last year was even, a 0.0. He hit .195 in 80 games.
Who Do I Want?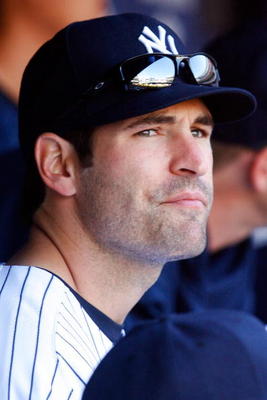 Idealy, I want Nady. He can field, he can really hit, and has the potential to be an all star. However, he can be a HUGE injury risk. Imagine if the Yankees signed him one year, $6-7 mill, and he hurts himself that first game.
Where would the Yankees be?
They'd have a huge, hige hole.
The safe option is to go with Johnny Gomes. But, he is so much of a downgrade, that its not worth it.
After half an hour searching, I found my man:
Russell Branyan.
Although he didn't play left once last year, but has multiple times in the past, and actually played well.
Branyan has said he wants a two year deal: He can play left this year, and if Crawford signs next year, he can be moved to right field.
There is no question Branyan is a great player: He hit 31 homers dispite missing 2 months due to back problems.
2 years, $10 mil a year, and Branyan can wear pinstripes in 2010.
Russell Muscle: My choice for 2010.
Finally, Some Relief: The Bullpen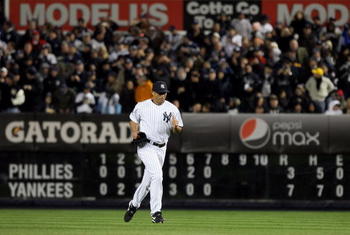 With four pitching spots secured in the Yankee rotation, there will be a fight between Phil Hughes and Joba for the #5 spot...whomever looses will be in the pen. Here's what the pen looks like right now:
MR: Alfredo Aceves
MR: Boone Logan
SU: Phil Hughes/Joba
SU: Marte
CL: Mariano Rivera
Aceves and Logan are not good enough. Here are the options:
Octivio Dotel, Joe Nelson, Tyler Yates, Joe Beimel, and Doug Brocail.
The Relief the Bullpen Needs: My Choice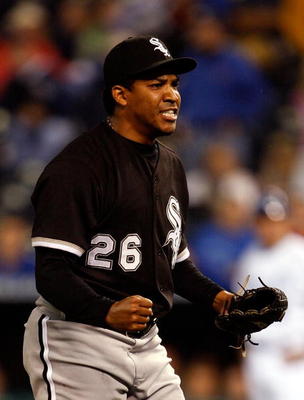 One of them is going to be Dotel: The Yankees are his perfect suiter, and have been a front runner on him since the offseason started.
The other relief pitcher?
It probably will not be Doug Brocail: He is starting to look like age cought up to him.
It probably won't be Yates, either.
That leaves Joe Nelson or Joe Biemel.
Ultimately, it will come down to what the Yankees can afford. Nelson would probably be cheaper, Biemel is probably better. Either way, it's an upgrade.
Benchwarmers: Ours Suck!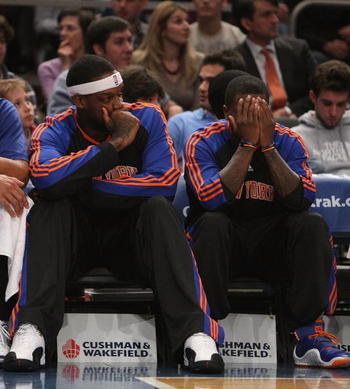 As far as the bench goes, the Yankees need one more infielder, and an outfielder.
In the infield, I see Ronnie Belliard, Juan Uribe, or Adam Kennedy. Uribe would be the best guy for the Yankees, but it will probably be someone like Kennedy, or perhaps Nick Green.
The outfield:
David Dellucci is a great option, Scott Podsednik is fun to watch and Rocco Baldelli makes a great bench guy.
Any of these guys would do: Its up to the Yankees and who they think they can afford.
2010: World Series?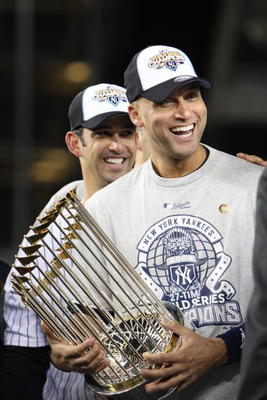 Here's what the team would look like:
1. SS Derek Jeter
2. DH Nick Johnson
3. 1B Mark Tiexiera
4. 3B Alex Rodriguez
5. LF Russell Branyan

6. CF Curtis Granderson
7. C Jorge Posada
8. 2B Robinson Cano
9. RF Nick Swisher
SP: C.C. Sabathia
SP: A.J. Burnett
SP: Andy Pettite
SP: Javier Vazquez
SP: Joba/Hughes
MR: Alfredo Aceves
MR: Joe Biemel/Nelson
MR: Marte
SU: Hughes/Joba
SU: Dotel
CL: Mo
Bench:
Francisco Cervelli
Ramiro Pena
Nick Green
David Delluci
Brett Garner
Keep Reading

New York Yankees: Like this team?