Offense: NFL All-Decade Team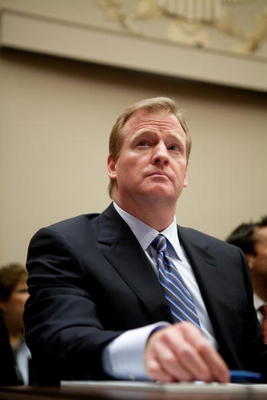 Who were the greatest players in the decade? Well, you're about to find out.
This slideshow will definitely cause some arguments——not end any of them.
There were so many great players this decade, but only a few made the cut. Only one of the following players is currently retired.
So, here are the best of the best, the cream of the crop, etc.
QB: Tom Brady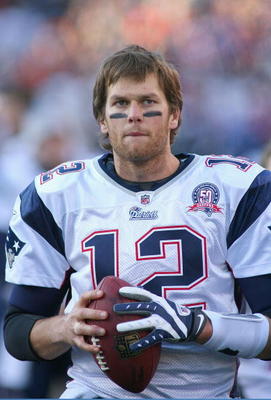 Brady was drafted in 2001 as the 199th player taken. Far from heralded.
But when Drew Bledsoe went down, he carried this team (with a little help from the refs) to a Super Bowl. He won three of them this decade.
With trademark accuracy, he quickly became a top-five QB. He almost led a 19-0 team in 2007. That year he set all kinds of marks that might never be broken. Brady earned this spot over Peyton because of the Super Bowls he won, three to one. That's the ultimate stat that counts.

Honorable Mention: Peyton Manning, Drew Brees, Ben Rothlisberger, Philip Rivers, Brett Favre, and Eli Manning
RB: Ladainian Tomlinson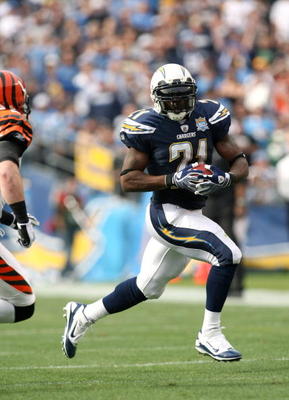 There was no other RB who had the ability of Tomlinson. Blessed with the combination of size and speed, he became the best RB in football.
He's known for being a very patient back. He has one of the best stiff arms in the business. He broke so many tackles once he got into the secondary. Every season, you got 1,000 yards automatically.
Honorable Mention: Jamal Lewis, Curtis Martin, Shaun Alexander, Adrian Peterson, and Larry Johnson
FB: Lorenzo Neal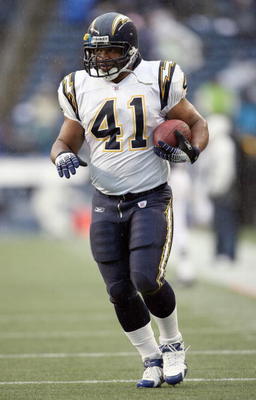 Well, who do you think blocked for L.T.? Neal was the best blocking fullback year in and year out. He consistently opened up holes for L.T.
And you know what? Since he left L.T. and the Chargers a couple of years ago, Tomlinson has declined every year since. It's important to have a good fullback.
Honorable Mention: Le'Ron McClain, Mike Alstott, and Jon Ritchie
WR: Marvin Harrison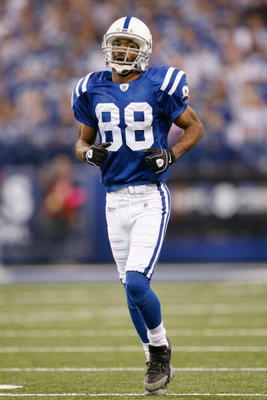 He and Peyton Manning formed the greatest QB-WR combo of all time. He was the most consistent WR of the decade. From 2000-2006 he caught at least 10 TDs every single season. He didn't have great size, but he made up for that with his great hands along with big-play ability.
WR: Terrell Owens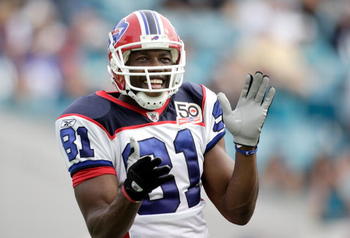 Yeah, he spent the decade with four different teams and caused controversy wherever he went, but you can't deny his production. He has had eight 1,000-yard receiving years. He had 112 TD catches this decade, also. He was a headache you could live with as long as he produced.
Honorable Mention: Torry Holt, Isaac Bruce, Steve Smith, Randy Moss, Andre Johnson, and Donald Driver
TE: Tony Gonzales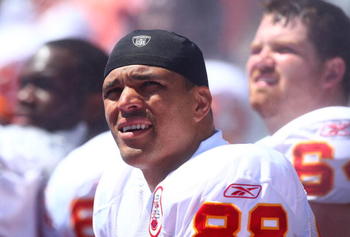 Gonzales is the greatest tight end in the history of the NFL. He put in great receiving totals throughout. He had 10 Pro Bowl selections (just a hunch for this year) and six first-team All-Pro selections. He always had at least 900 yards receiving. And even in his final year in Kansas City, he still gave it his all on the worst team he ever played for.
Honorable Mention: Antonio Gates
Tackle: Jonathan Ogden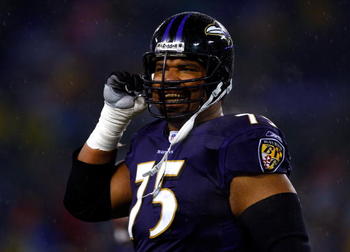 Possibly the best tackle ever, Ogden protected the blind side better than anyone. He was 6'8" and over 325 pounds. There was no defensive end he couldn't stop. He made eight Pro Bowls this decade.
Tackle: Orlando Pace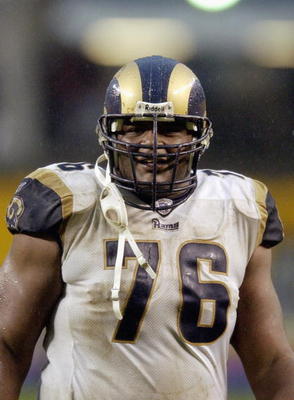 Another agile, massive tackle who protected whomever was the Rams' QB for an entire decade (except for this year). He made six Pro Bowls. Through 2007, he was the Rams' most important player on offense. His importance can't be measured in stats. It shows when he went down with a season ending injury in '07. Let's just say, Marc Bulger would never be the same again.
Honorable Mention: Walter Jones, Matt Light, and Flozell Adams
Guard: Steve Hutchinson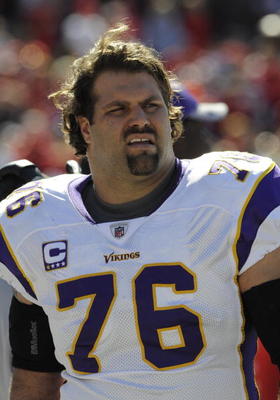 Hutchinson is the most dominant run-blockers this decade. He's blocked for Shaun Alexander and Adrian Peterson. It maybe luck, but it's no secret that those two have enjoyed success. Big-money Hutch has made seven Pro Bowls. He was also a five-time first-team All-Pro selection.
Guard: Alan Faneca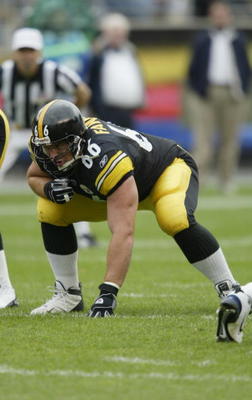 Faneca has also achieved great success over the decade. He's made eight Pro Bowls and made five All-Pro teams. He blocked for Willie Parker for much of his Steelers career, and, for the past two years, he's blocked for Thomas Jones. Maybe it was just a coincidence but Jones had a rejuvenation in 2008, just when Faneca arrived.
Honorable Mention: Stephen Neal, Richie Incognito, Robert Gallery, Kris Dhielman, and Chris Snee
Center: Kevin Mawae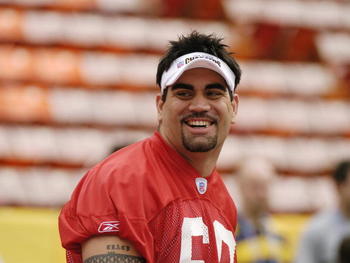 Mawae is the best center at making adjustments at the line. He is extremely intelligent at the position. He was voted to six Pro Bowl selections and three All Pros. While with the Jets, he paved the way for Curtis Martin's great seasons, while they went through QB after QB.
Honorable Mention: Olin Kreutz, Jeff Saturday, and Matt Birk
Keep Reading