All-Decade Nebraska Offense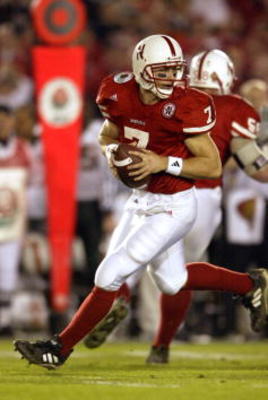 As the decade comes to a close, all manner of sports blogs, websites, and reports are starting these All-Decade sorts of things. As a Nebraska fan, I feel obligated to toss my opinion in to this raging fire.
The Nebraska All-Decade team features lots of great players, nonetheless who were also great players on and off the field.
But on-the-field production is judged here, so let's get to it. Here's the All-Decade Offensive team for the Nebraska Cornhuskers.
QB: Eric Crouch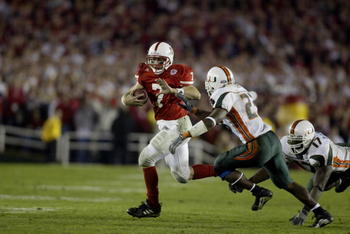 While Crouch wasn't a player who started in the decade, he certainly had his best years in 2000-01.
A Davey O'Brien, Walter Camp, and Heisman Trophy award later, Crouch is one of the most decorated QB's in Nebraska history.
His career didn't translate to the NFL, but nonetheless, he remains no question the best Husker QB of the decade.
RB: Cory Ross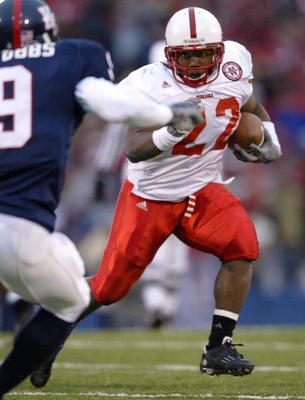 This one was a tough choice. I originally went with Brandon Jackson, but I thought about it, and decided that Ross produced more consistently than Jackson did.
He also was loyal to Nebraska, staying all four years and cementing his legacy as a RB at Nebraska. So, after re-thinking, I'm going with Cory Ross as the RB of the Decade for Nebraska.
WR: Nate Swift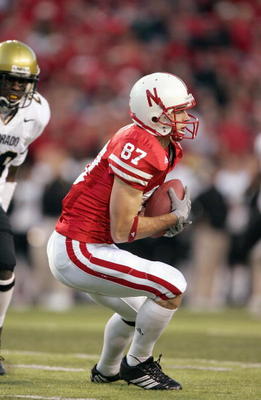 A relatively easy pick. Though Swift didn't get the accolades (he was an Honorable Mention for All-Big XII in '05 and '08) he is one of the greatest receivers in Husker history, right up there with Irving Fryar, Johnny Rodgers, and so on.
Swift made all the right plays and never seemed to do anything boneheaded, and was an all-around solid player.
WR: Maurice Purify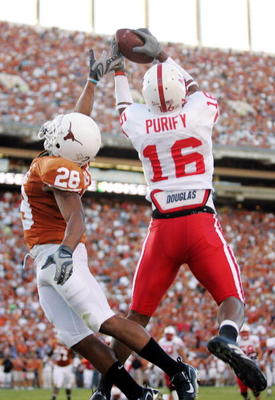 This one was a tough choice, but in his 2 years at Nebraska, Purify made an immediate impact, and his ability to go up and get the big passes (shown in picture) and his possession receiver role, Purify seemed to be all over the field making these plays.
A second-team All-Big XII in 2006, he and Zac Taylor were a formidable tandem.
TE: Matt Herian and Tracey Wistrom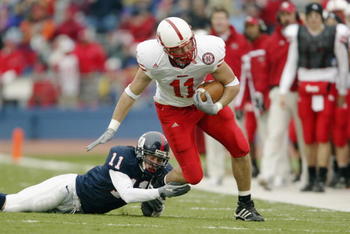 This one was one of the closest. Matt Herian, Tracey Wistrom, Matt Herian, Tracey Wistrom........so why not both?
They were both effective in their own rights, Herian a phenomenal receiver who was a potential All-American before a devastating injury ended his career.
Wistrom was a good all-around TE who did bounce around in the NFL for awhile. Don't ask me to pick; these guys are neck and neck.
C: Dominic Raiola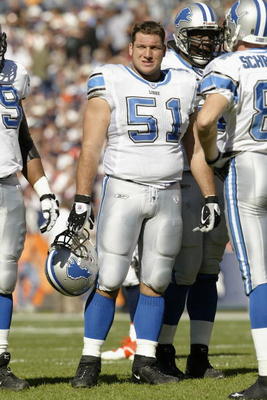 (Apologies for no Nebraska pic, Getty doesn't have it)
The pick for All-Decade Center was relatively easy, Raiola was a 1st Team All-Big XII in 2000, and was a second-round NFL pick in the 2001 Draft. A solid center.
G: Toniu Fonoti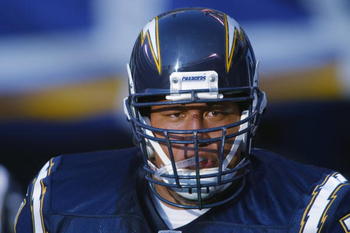 Fonoti was a 2-time 1st Team All-Big XII and one of the best interior O-Lineman in Nebraska history.
Unfortunately, he was also incredibly lazy and overweight, which ruined his career in the NFL. However, no matter his issues, he was a great player on the field, at times.
G: Russ Hochstein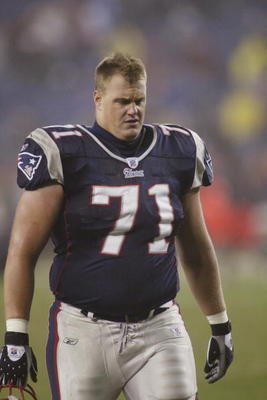 Hochstein was a 1st Team All-Big XII in 2000 and was a key member for the Patriots in their three Super Bowl championships.
But that's another story; Hochstein was a key player for the Huskers in his time here.
T: Lydon Murtha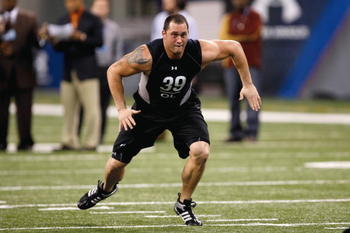 (Apologies for the Combine photo)
Murtha was one of Bill Callahan's gems, which is exactly why he never lived up to potential.
But Murtha was a solid lineman his whole career, despite injuries. He was an Honorable Mention for All-Big XII in '08 and '07.
T: Richie Incognito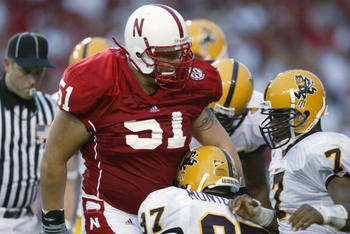 Believe it or not, Incognito was a two-time 1st Team All-Big XII at OT before moving to Center, where he was kicked off the team.
He plays OG in the NFL, and like Fonoti, has his fair share of issues. But nobody can deny his talent. Honorable mention, Carl Nicks.
So there you have it, the All-Decade Nebraska offense. Questions? Comments?
Put it in the comment box, that's kinda what it's for. Thanks. I will be making the All-Decade Defense soon.
Keep Reading

Nebraska Huskers Football: Like this team?