The Top 10 Trash Talkers in MMA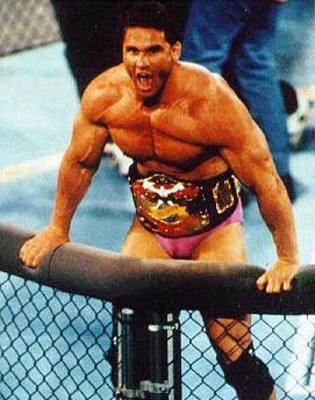 Many MMA fighters LOVE to trash talk their opponents. They do it either to intimidate or just to mess with their opponents' heads. A recent example of this is Frank Mir trash talking Cheick Kongo. Mir followed up with his talk, but some fighters don't. It sure is hilarious to see a fighter make fun of/trash talk his opponent and then get KO'd in the first round.
That's why some fighters don't trash talk. It makes them look like a total idiot if they lose. Regardless of the consequences, some fighters trash talk anyway.
These are the top 10 worst trash talkers in MMA.
P.S. Since it is hard to put depth into this kind of talk, the explanations won't be that long.
10. Dan Hardy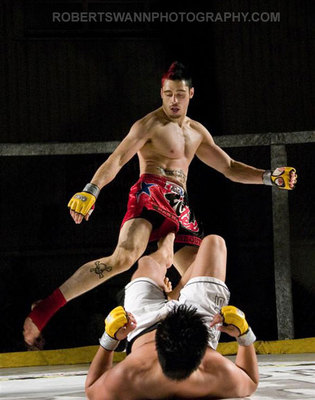 Hardy often likes to mess with his opponents heads, even admitting so himself. He played mind games with Marcus Davis, and also a little with Mike Swick. Now he is starting against Georges St. Pierre, but I don't think that will work against "Rush."
9. Phil Baroni and Alan Belcher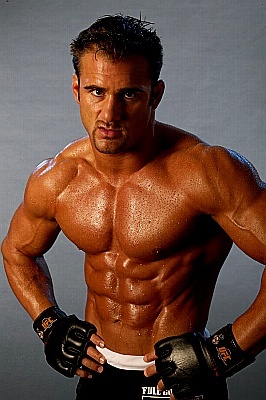 Baroni doesn't talk garbage about other opponents as much as he talks about how good he is. Belcher and he are so similar that I decided to put them together. They are both always saying that they are the best and what not.
Seriously Phil, if you have a 13-12 record you are not amazing. Alan, until you get a dominating win over a strong fighter, you are not going to get a title shot.
Phil Baroni and Alan Belcher should have a competition about who is better, since they both love themselves so much.
8. B.J. Penn
This is an example of a trash talker who is actually good. I think his talent has gone to his head, because he just can't seem to get over his losses against Georges St. Pierre.
Before the rematch against Georges he talked nonstop. Now after the match he is still talking nonstop. Talk about a sore loser.
Like a previous writer said, it is time for Penn to get over GSP.
7. Nick Diaz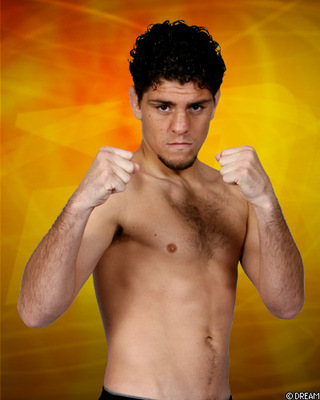 I was considering putting a picture of Diaz putting up the middle finger, but I think that would be going a bit too far.
Anyways, Nick is just plain disrespectful before fights AND during fights. He actually sticks his head out and kind of just dares his opponent to hit him. I would really love to see him get knocked out by doing that one day.
6. Ken Shamrock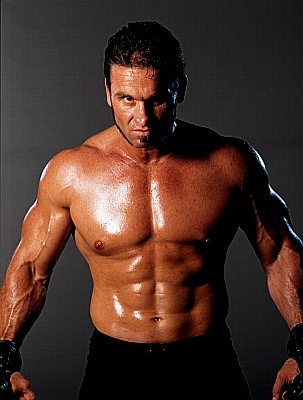 Ken is usually a nice man in interviews and such. But when he hates a fighter, boy does he hate a fighter.
Him and Tito Ortiz were talking so much smack, it was crazy. Unfortunately for Ken, he lost all three of his fights against Tito. They were bitter rivals, so that must've been quite humbling to the "World's Most Dangerous Man."
5. Frank Mir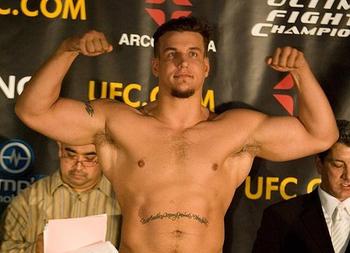 One of the few pluses to bad-mouthing is if you do it enough, and then win exactly how you said you would, it looks very impressive. This was the case for Frank against Congo.
However, I don't think he was too nervous since he was fighting a top-20 fighter at most.
4. Michael Bisping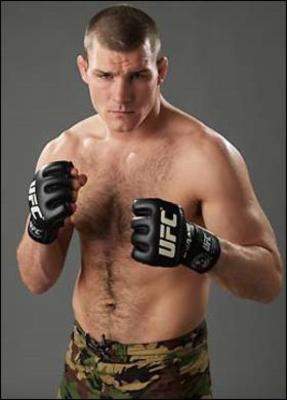 Michael is an example of Diaz and Baroni/Belcher mixed together. He is an annoying, self-confident person who likes to diss his opponents.
It sure was a breath of fresh air to see Dan Henderson KO him and silence him for a while.
3. Quinton Jackson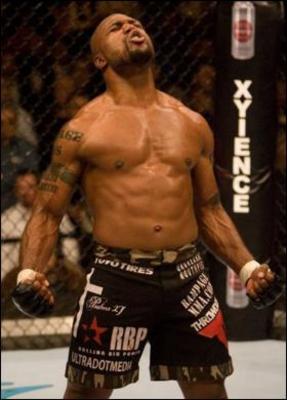 Quinton has recently retired, and then come out of retirement to beat Rashad Evans and "shut (Dana)up." He has also recently been arrested for running from the police in a car, or something like that. He is actually a pretty good fighter, but he talks too much.
Love him or hate him, you gotta admit, "Rampage" is very entertaining.
2. Tito Ortiz
Out of all the people on this list, Tito is probably the most willing to start an argument. He also has a knack for pissing people off, namely Ken Shamrock and Dana White. He actually made Dana so mad that they were going to have a fight. It's a pity that didn't happen.
Tito also had the guts to later wear a shirt that said, "Dana is my B****." Wow.
Also, vs. Ken Shamrock he said some pretty nasty things. He beat Ken three times, so maybe he was just confident that he could say whatever he wanted and not get hurt.
Tito also talked smack against Chuck Liddell, so I think he just enjoys trash talking. He lost twice against Chuck, once by KO, and once by TKO.
Hopefully that'll shut him up for a while, since he hasn't really trash talked since.
1. Dana White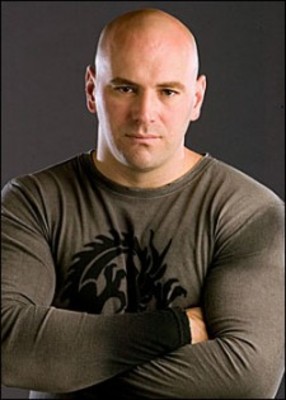 What subject involving trash talk doesn't include Dana?
Possibly the most quick-tempered person out there, Dana never fails to put a smile on my face. Whether he is just cussing somebody out, or making a sarcastic comment, Dana is hilarious. Since he has enough funny comments to fit about a million pages, I'll leave it up to the readers to select the funniest ones.
Dana is a classic example of the saying "It is easy to despise what you cannot attain." One example of him hating what he can't get is him trying to get Fedor in the UFC. First he calls him the best, and then he calls him a fluke.
However, I sure am glad that Dana is the president of the UFC organization, not some boring guy.
Who Else?
Do you think there are any more big mouths?
Also, what is your favorite Dana White quotes?
Thanks for the read and comments are appreciated.
Keep Reading