Top Five Non BCS Bowl Games 2009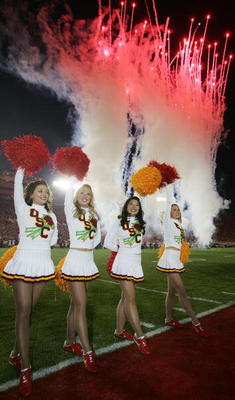 Every year we want to know which non-BCS Bowl games are going to be the most fun to watch, and lets face it, we're all looking to see if our favorite team made the list.
The following are some of the most intriguing match ups you might see this bowl season. Instead of predicting what the score will be, let's give each team an advantage based on:
• Offense
• Defense
• Special teams
• Coaching, and finally...
• Sheer tenacity!
Enjoy, football fans!
No. 5 Boston College vs. USC - Emerald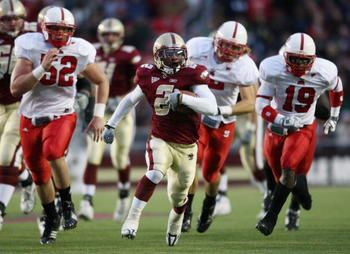 Sat., December 26, 2009
Boston College would love nothing more than to have a victory over USC to hang its hat on going into next season. The Trojans are looking to take out all their frustrations on a team they don't think deserves to be on the same field as them during the bowl season.
Boston College can look forward to a tough game. But without Joe McKnight to take the pressure off true freshman Matt Barkley, he may be too shaken from previous defeats to get them through this one.
Coaching – Big Edge to USC
Offense – Edge to Boston College
Defense – About even
Special – Edge to USC
Sheer Tenacity! – Edge to Boston College
USC expected to play for a lot more than this when the season started. We probably witnessed the end of its Pac 10 dominance for the next few seasons. Boston College didn't know it would get this chance, and they're licking their chops!
65% Chance of Boston College Victory
UPDATE: USC wins 24 - 13
Boston College had the opportunity to win this, but credit Pete Carroll for having his squad ready on both sides of the ball. Congratulations to USC on ending the year with a "W". They came out much more hungry, and it payed off with some huge plays on defense.
No. 4 Virginia Tech vs. Tennessee - Chick-fil-A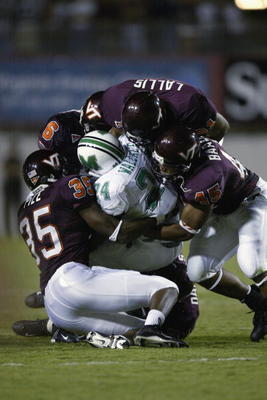 Thu., Dec. 31, 2009
Here is another chance for Lane Kiffin to back up his rhetoric about how huge Tennessee is going to be during the Kiffin era. Best of luck to him, but the Virginia Tech defense is going to be smothering in this game.
Coaching – About even
Offense – About even
Defense – Edge to Virginia Tech
Special Teams – About even
Sheer Tenacity! – About even
Virginia Tech didn't come into this season talking real big, but they came out and beat hot (at the time) teams like Miami by a pretty significant margin. Their defense stopped the red hot (at the time) Jacory Harris cold. Tennessee put up a fight against Florida, but it wasn't nearly as impressive. The defense will be the difference here, giving the edge to Virginia Tech.
55% Chance of Virginia Tech Victory
UPDATE: Virginia Tech wins 37-14. Defense and lots of offense, on the part of Virgina Tech.
No. 3 Oklahoma vs. Stanford - Brut Sun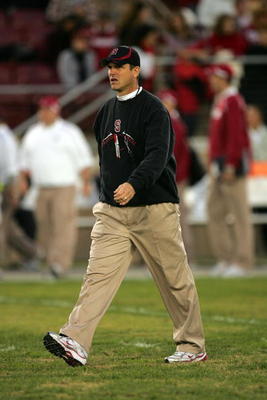 Thu., Dec. 31, 2009
Ok, this one is pretty serious. Stanford is looking to offer more evidence that it's not backing down to anyone, not even Oklahoma. They showed their toughness in a thrashing of USC, but Oklahoma is no one's push over.
Coaching – Edge to Oklahoma
Offense – Big Edge to Stanford
Defense – Edge to Oklahoma
Special Teams – About Even
Sheer Tenacity! – Edge to Stanford
Oklahoma has played through a lot of adversity to get here today, and came into the season expecting to play for a national championship. Stanford came into the season knowing what no one else knew, that they were for real in 2009. Stanford's offense is really clicking right now, and that should help them overcome the Oklahoma defense.
60% Chance of Stanford Victory
UPDATE: Oklahoma wins 31-27. The played like Oklahoma should.
No. 2 Wisconsin Vs. Miami - Champ Sports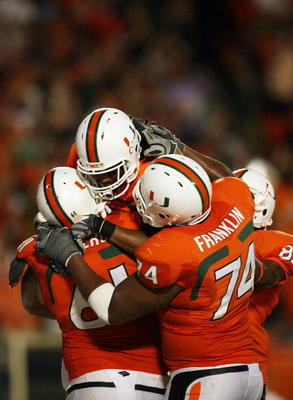 Tue., Dec. 29, 2009
These teams couldn't be any different – it will be interesting to see how a team as Midwest as apple pie fare's against a racy team from the land of sand and sun! This will be more fun than a VS super model in a pie eating contest!
Miami has to overcome a massive ground attack to win this one, but they have a diverse enough corps of receivers to make the plays when needed.
Coaching Advantage - Edge to Wisconsin
Offense – About Even
Defense – Edge to Wisconsin
Special Teams – Edge to Miami
Sheer Tenacity! – About Even
Wisconsin has played more consistently, and I don't expect anything different in this game. But at times Jacory Harris has been brilliant for Miami. I think this one comes down to time of possession, and who can get their swagger going early.
55% Chance of Wisconsin Victory
UPDATE: Wisconsin wins 20-14. Wisconsin held the ball twice as long as Miami, consistency and defense also played a big role here.
No. 1 Penn State Vs. LSU - Capital One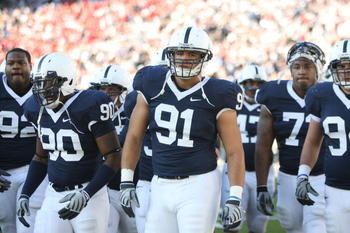 Fril., Jan. 1, 2010
This game will be referenced throughout the summer in arguments by both Big Ten and SEC fans as to the toughness of either conference.
These teams have a lot of pride on the line in this one, and both teams had the potential to do more this season. Each has something to prove here.
Coaching - Edge to Penn State
Offense – Edge to Penn State (Much better receiving corps)
Defense – Edge to Penn State
Special Teams – About even
Sheer Tenacity! – Edge to Penn State
Penn State should win this game, but neither of these two teams is backing down -
65% Chance of PSU Victory
UPDATE: Penn State wins, 19-17.
Keep Reading