The G.O.A.T Club: All Time Best In Each Division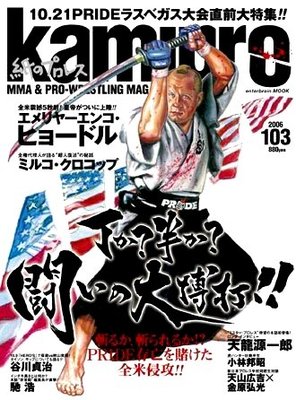 G.O.A.T stands for Greatest Of All Time and the title is only given to true warriors. Since its so hard to come up with just one, i decided to do the top three for each division because these fighters are all so worthy. I gave there big wins and titles they won so you can compare the fighters.
Enjoy!
Heavyweights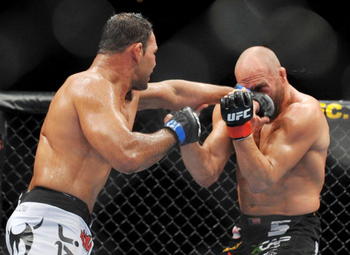 1. Fedor Emelianenko 31-1
-Pride HW Champion (4 Defenses)
-Pride 2004 Grand Prix Winner
-Big Wins: Antonio Noguiera 2x, Mirko Cro Cop, Mark Hunt, Mark Coleman 2x,
Noguirea, Andrei Arlovski, Tim Sylvia, Brett Rogers
Crocop
2. Antonio Rod. Noguiera 32-5-1
-Pride HeavyWeight Champion (1 Defense)
-Big Wins: Mirko Cro Cop, Bob Sapp, Josh Barnett, Ricco Rodriguez, Dan Henderson, Mark Coleman, Randy Couture, Tim Sylvia
3. Mirko Flipovic 25-7
-Openweight GrandPix Winner
-Big Wins- Aleksander E.,Bob Sapp,Josh Barnett 3X, Wanderlei Silva, Mark Coleman, Igor V.
Light Heavyweights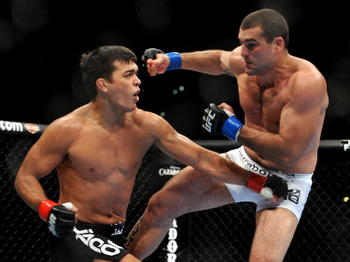 1. Wanderlei Silva 32-10
-Pride MiddlWeight Champion (3 Defenses)
-Pride 2003 Tournament Winner
-Big Wins: Quinton Jackson 2x, Dan Henderson, Kazushi Sakuraba 3x, Guy Mezger, Ricardo Arona, Hidehiko Yoshida 2x, Fujita
2. Chuck Liddell 21-7
-UFC Light HeavyWeight Champion (4 Defenses)
-Big Wins: Randy Couture 2x, Wanderlei Silva, Tito Ortiz 2x, Renato Sobral 2x, Vitor Belfort, Guy Mezger, Kevin Randleman, Murilo Bustamante
3. Mauricio Rua 18-4
Big Wins- Alister Overeem 2X, Chuck Liddell, Ricardo Arona, Anotnio Nogueira, Rampage Jackson,
Middleweights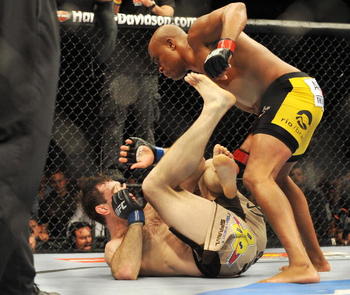 1. Dan Henderson 22-6
-Pride WelterWeight Champion
-Pride MiddleWeight Champion
-UFC 17 MiddleWeight Tournament Winner
-Pride 2005 WelterWeight Grand Prix Winner
-Big Wins: Murilo Bustamante 2x, Kazou Misaki, Antonio Rodrigo Nogueira, Vitor Belfort, Wanderlei Silva, Kazuhiro Nakamura, Renato Sobral, Renzo Gracie, Murilo Rua
2. Anderson Silva 25-4
-UFC MIddleweight Champ
-Most Wins in UFC
Hayato Sakurai -Big Wins- Rich Franklin, Forrest Griffin, Dan Henderson, Nate M., Hayato S.
3. Kazushi Sakuraba 26-12
-UFC Ultimate Japan Tournament Winner
-Big Wins: Royce Gracie, Quinton Jackson, Renzo Gracie, Vitor Belfort, Carlos Newton, Guy Mezger, Royler Gracie, Ryan Gracie, Kevin Randleman
Welterweights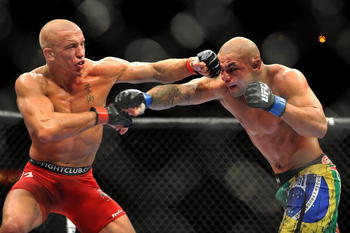 1. Matt Hughes 42-7
-2-Time UFC WelterWeight Champion (7 Defenses)
-Big Wins: Georges St. Pierre, BJ Penn, Frank Trigg 2x, Carlos Newton, Hayato Sakurai, Royce Gracie, Sean Sherk, Matt Serra
2. Georges St. Pierre 19-2
-UFC WelterWeight Champion
-Big Wins: Matt Hughes 2x, BJ Penn, Frank Trigg, Sean Sherk, Jason Miller, Karo Parisyan, Josh Koshcheck
3. Royce Gracie 14-3
-UFC 1, 2, and 4 Winner
-Big Wins: Ken Shamrock, Dan Severn, Kimo Leopoldo, Kazushi Sakuraba
Lightweights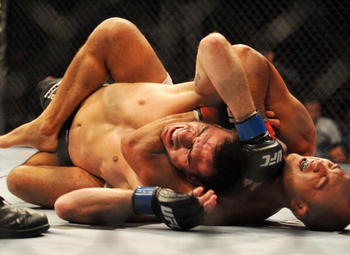 1. BJ Penn 15-5
-UFC LightWeight Champion
-UFC WelterWeight Champion
-Big Wins: Takanori Gomi, Matt Hughes, Jens Pulver, Din Thomas, Matt Serra, Renzo Gracie, Duane Ludwig, Joe Stevenson, Kenny Florian, Diego Sanchez
2. Takanori Gomi 27-3
-Pride LightWeight Champion (1 Defense)
-Pride LightWeight Grand Prix Champion
-Big Wins: Hayato Sakurai, Jens Pulver, Tatsuya Kawajiri, Jean Silva, Luiz Azeredo 2x, Marcus Aurelio, Mitsuhiro Ishida
3. Sean Sherk 33-4
-UFC Lightweight Champion
-Big Wins- Nick Diaz, Kenny Florian, Tyson Griffin, Hermes Franca
Thank You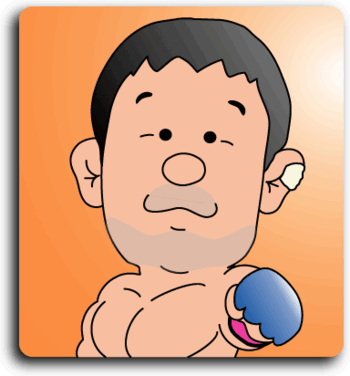 Who do you think is the GOAT in each division or do you agree with me?
Keep Reading