Here's a Thought: Statistically, the 10 Best Starters of 2009 Are...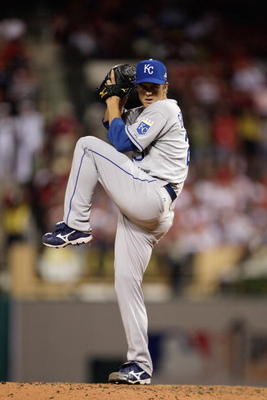 Continuing my statistical adventures that began when I looked at the 10 best relievers of 2009 (http://bleacherreport.com/articles/312131-heres-a-thought-statistically-the-10-best-relievers-of-2009-are), here are my 10 best starting pitchers of the past year, as stated by True ERA.
Let's take a look at who came out on top.
No. 10: Josh Johnson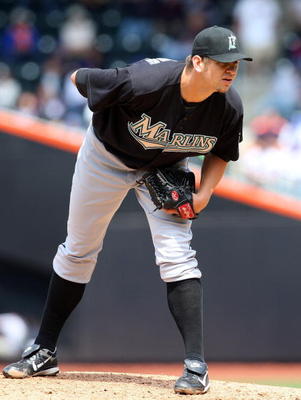 Florida's huge right-hander with a huge 95-mph fastball had a tremendous season in 2009.
He went 15-5 with a 3.23 ERA and 3.50 True ERA.
The soon-to-be-26-year-old is one of the top commodities in baseball today.
No. 9: Javier Vazquez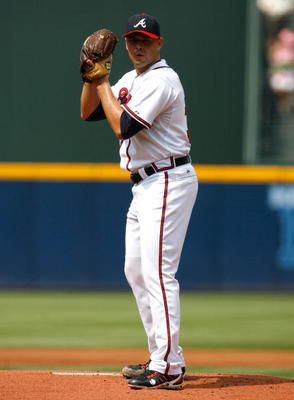 Vazquez has four extremely good pitches and pinpoint command, which leads to obscene numbers like a 5.41 K/BB ratio, 2.87 ERA, and 3.45 True ERA.
No. 8: Roy Halladay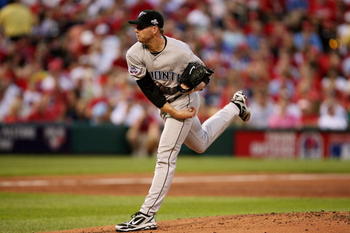 Halladay's command is unparalleled in the game today.
He has three excellent pitches and spots them at will, efficiently grinding opponents into the ground and working deep into games.
His 2009 brought a 2.79 ERA and 3.43 True ERA.
No. 7: Zack Greinke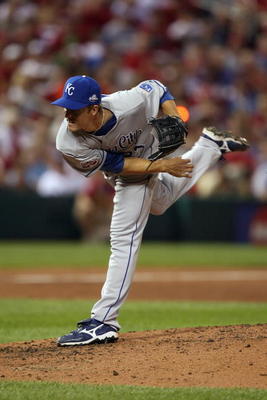 The AL Cy Young winner isn't quite as good as his 2.16 ERA says he is (due to some HR/FB luck), but Greinke's fastball-slider-curve combo is plenty good, and they all play way up due to his command, only a notch below Halladay's. His True ERA was also 3.43 in 2009.
No. 6: Chris Carpenter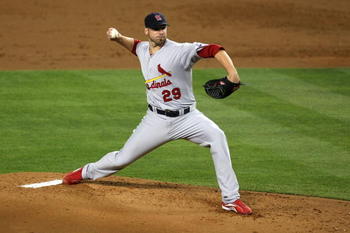 Like Greinke, Carpenter had some HR/FB luck on his side in 2009 (4.6 percent), but was still tremendous. Another exquisite control specialist, the St. Louis righty possesses one of the top fastballs in the majors, and his slider and curve are also plus pitches.
It all adds up to a 3.40 True ERA.
No. 5: Felix Hernandez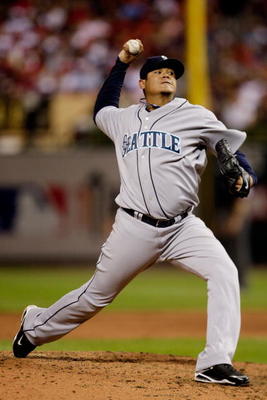 The Mariners made headlines by acquiring Cliff Lee this offseason, but their ace remains Hernandez, who throws four above-average pitches that batters simply can't square up.
The big righty's 2009 numbers were impressive all around: 19-5, 2.49 ERA, and 3.40 True ERA.
No. 4: Brett Anderson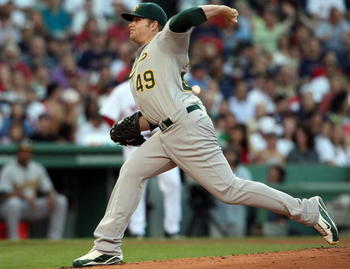 Surprisingly, it's Anderson who rated as the AL West's best starter in 2009.
Like Hernandez, Anderson threw pitches that were difficult to square up, resulting in one of the lowest line drive rates in the majors. He's got impressive control and a full four-pitch arsenal headlined by an excellent slider.
At age 21, Anderson put up a 3.31 True ERA. This guy could be a monster if he stays healthy.
No. 3: Jon Lester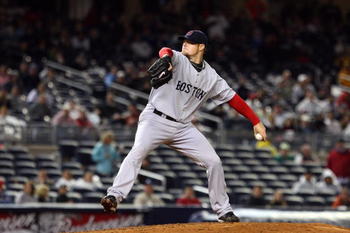 Like Anderson, Lester is something of a surprise selection, as his ERA of 3.41 is higher than his True ERA of 3.31.
But he and Anderson were the best lefty starters in baseball last year.
Lester throws four above-average pitches, and dramatically improved his strikeout rate last year without seeing any increase in his walk rate.
Lester is underrated, and is truly an ace.
No. 2: Jake Peavy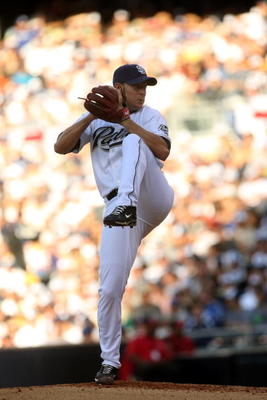 Peavy didn't pitch much last year but was effective when he did pitch, posting a 3.45 ERA and 3.19 True ERA.
A crafty pitch-mixer, Peavy throws five quality pitches from a deceptive delivery that features multiple arm slots. He just gives opposing batters fits.
No. 1: Tim Lincecum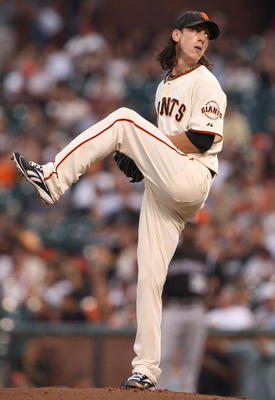 Armed with a spectacularly effective changeup and three other plus pitches, Lincecum edged out Peavy with a 3.15 True ERA last year. The NL Cy Young winner put up 15 wins and a 2.48 ERA as well.
He's a special, once-in-a-generation pitcher, and he's only 25. Scary indeed.
Keep Reading