Here's a Thought: Statistically, the 10 Worst Relievers of 2009 Are...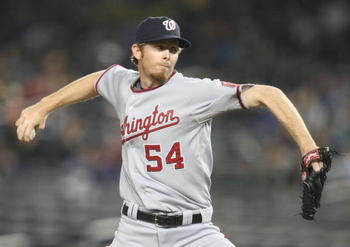 Continuing my statistical adventures that began when I looked at the 10 best relievers of 2009 (http://bleacherreport.com/articles/312131-heres-a-thought-statistically-the-10-best-relievers-of-2009-are), here are my 10 WORST relievers of the past year (with at least 50 IP), as stated by True ERA.
Let's take a look.
No. 10: Matt Albers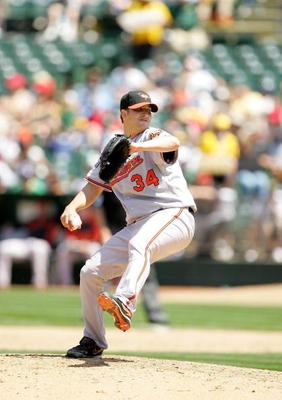 Albers, a big righty reliever for the Orioles, had a 5.51 ERA in 2009. His True ERA is actually an improvement, as it stands at 5.11.
Albers wasn't spectacularly poor in any specific area in 2009, but his K/BB ratio was poor (49/36) and he allowed an above-average amount of line drives (20.5%).
Don't be fooled by Albers' respectable 3.92 FIP; it's driven by a fluky low homer rate. His xFIP, which normalizes HR/FB ratio, is 4.70.
No. 9: Jose Veras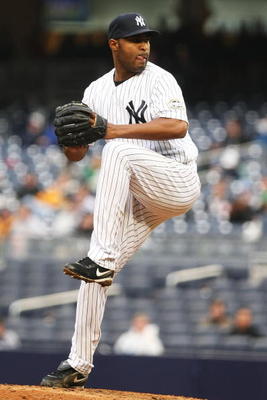 Veras was jettisoned by the Yankees and Indians at different times in 2009, but managed to squeeze in 50 1/3 innings of bad pitching in the majors.
The righty throws hard, but he lacks fastball command or movement, and major league hitters can hit a 94 or 95 mph heater coming straight down the heart of the plate.
Veras walked 28 batters and allowed 8 homers in those 50 1/3 innings this year, both very poor ratios. Predictably, this led to a 5.19 ERA and 5.14 True ERA.
No. 8: Bobby Keppel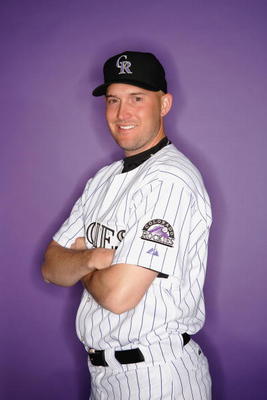 Keppel is a minor league journeyman who has struggled in three big league seasons. He spent 2009 with the Twins, and his modest assortment of pitches failed to make batters miss much (5.33 K/9).
Keppel's pitches were routinely hit hard, resulting in an above-average liner rate of 21.3% (which is actually less than his career 22.3% rate).
Keppel may never get to throw 54 innings in an MLB uniform the rest of his career, let alone in a season. He finished 2009 with a 4.83 ERA and 5.23 True ERA.
No. 7: Mike MacDougal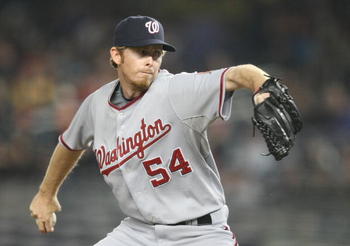 Shocker! A Nationals pitcher is on a "Worst Pitchers" list!
MacDougal's place here might surprise those who know he only blew one save in 21 chances, but his success was built on an unsteady foundation.
MacDougal walked more batters (38) than he struck out (34). A 96-mph fastball isn't any good if you can't spot it.
Even with luck (.291 BABIP; 8.6% HR/FB ratio) on his side, MacDougal could only muster an average-ish 4.31 ERA. Expect him to slide toward his 5.26 True ERA next year.
No. 6: Manny Delcarmen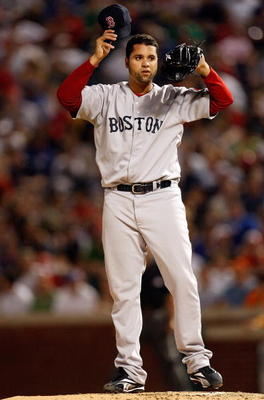 I have to say this one surprised me.
After all, Delcarmen was a solid middle man in 2007, and stellar in 2008.
But the wheels came off in 2009, big time.
Delcarmen's K/BB ratio of 1.29 is half of his 2008 mark. His control decayed to the point where he walked over five batters per nine innings, and he lost 1.6 mph off his fastball, so his power arsenal was less effective than it had been in the past.
All told, it was a 4.53 ERA and 5.33 True ERA for Delcarmen, who needs to improve in 2010 if the Red Sox are to overtake the Yankees.
No. 5: Edgar Gonzalez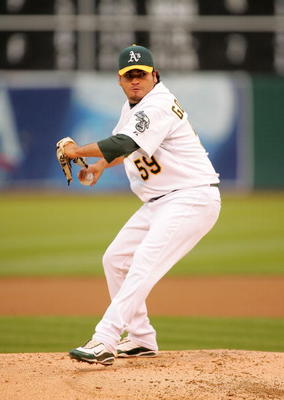 The A's, my favorite team, had two relievers in the top 4 (Andrew Bailey was fourth; Michael Wuertz was second) of the True ERA rankings, but they also had one in the bottom five in the former Arizona hurler.
Gonzalez throws five pitches, and only his slider and change are good. Problem is, they only accounted for 23% of his 2009 pitch selection, so 77% of the time he was throwing his fastball, cutter, or curveball, which were well below average.
Gonzalez's low K/BB ratio (1.39) was his primary undoing, much like many of the others in this leaderboard of infamy. His ERA of 5.51 and True ERA of 5.33 confirm his ineptitude.
No. 4: Chad Durbin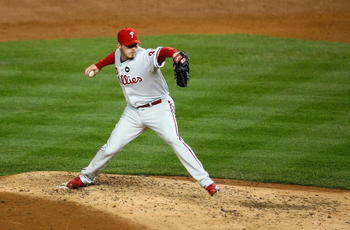 Fresh off a year in which he put up a sparkling 2.78 ERA, Durbin imploded in 2009.
The Phillies' reliever walked over six batters per nine innings, leading to a 1.32 K/BB ratio. Further damning was the fact that Durbin allowed eight homers in under 70 innings, which isn't bad in itself, but simply adds to the K/BB ratio's damage.
A .263 BABIP made his season look something close to acceptable, with a 4.39 ERA, but Durbin's 5.42 True ERA is much higher.
No. 3: Brian Stokes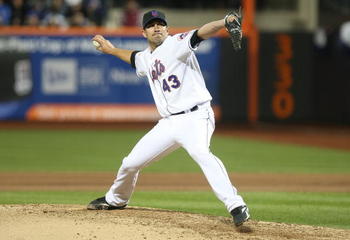 Anything the Phillies can do, the Mets can do worse.
For some reason, Omar Minaya & Co. thought Stokes, he of the 7.07 ERA with Tampa Bay in 2007, would be an acceptable reliever, based on 33 okay-ish innings in 2008.
Nice one, Omar.
Stokes had another dismal K/BB ratio of 1.18. He also allowed a ton of liners (21.6%). An average fastball and three poor off-speed pitches don't add up to much success.
Stokes' 3.97 ERA looks all right, but luck in BABIP (.301), strand rate (76.3%), and HR/FB rate (7.6%) disguised his True ERA of 5.46.
No. 2: Brandon Medders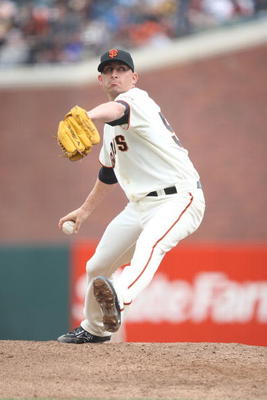 I wrote about Medders yesterday. He was one of the luckiest pitchers in the majors last year.
The Giants' righty's big problem was his line drive rate-an overwhelming 26.9%, one of the worst in baseball.
His BABIP with all that hard contact should have been about .390. It was .296.
With his pitches getting squared up so routinely, Medders posted a True ERA of 5.56.
No. 1: Juan Cruz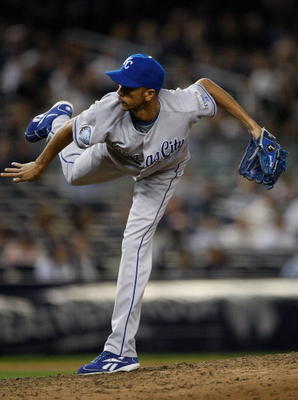 So we have the Nationals' closer, a Met, an Oriole, and an Indian on this list-it was missing a Royal.
MLB's (arguably) worst franchise saved the best for last, I suppose.
Cruz was actually excellent in 2008 with Arizona, with a whopping 12.37 K/9. That number was cut nearly in half in 2009 for the bony righty, all the way to 6.79.
For its part, Cruz's walk rate also decreased-from 5.49 to 5.19 BB/9.
Just for kicks, Cruz struggled with allowing liners (21.9 LD%) and homers (1.07 HR/9).
In other words, Cruz was bad at everything.
He escaped with a 5.72 ERA, but his True ERA was 6.00-.44 worse than Medders and by far the worst for any 2009 reliever.
Keep Reading

Kansas City Royals: Like this team?