The Top 5 MMA Fighters People Better Watch Out For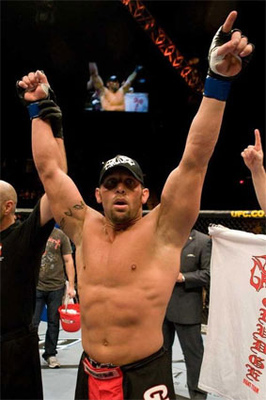 People always debate who is the best fighter in MMA, rather pound for pound or in a division.
It is a fascinating topic, and indeed I myself have written articles about it.
But now let us take a new turn, and check out the rising stars who could soon compete for the best in their division.
There are many strong rising fighters, but to me there are a few with slightly more potential.
These are the top five fighters people better watch out for.
5. Mariusz Pudzianowski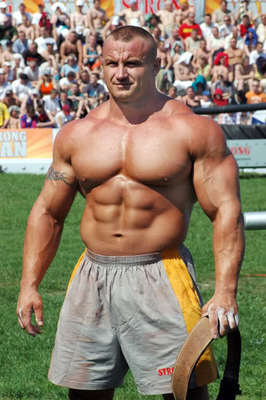 The strongest man in the world has arrived.
Pudzianowski has only fought once , yet I'm sure the mighty Brock Lesnar might be getting a little afraid. Lesnar must look like an oompa-loompa compared to this monster. Pudzianowski's next fight is to be scheduled against Aleksander Emelianenko, the brother of Fedor.
Of course, it is unlikely that "Dominator" can win against the strong and experienced Emlianenko, but this fight should give him valuable experience.
Once Pudzianowski learns how to use his strength to his advantage and eliminate his major flaws, he could be dangerous. Just imagine those tree trunks of legs and arms with the same amount of power as boulders flying at at you top speed.
Pretty scary.
Oh and by the way, we're going to need to learn how to pronounce his last name. If we don't, he might get mad, and we do not want that happening.
4. Marius Zaromskis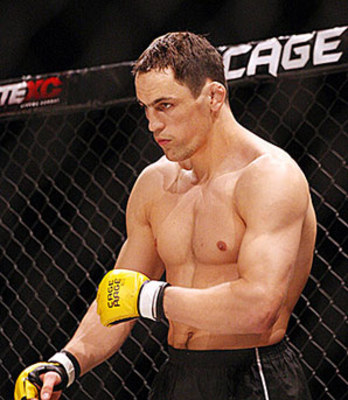 This surprisingly unknown fighter is brutal.
With 10 wins by KO and TKO, "The Whitemare" is dangerous with his head kicks. He has won 5 fights in a row and his last three fights ended with him knocking his opponent out by head kick.
He also only has 2 real losses of consequence, both to Che Mills.
In his next fight he will fight Nick Diaz, a strong fighter. But Marius has beaten the likes of Hayuto Sakurai and Jason High before, so I think Zaromskis can handle him.
If he beats Diaz, Georges St. Pierre better watch out.
3. Jon Jones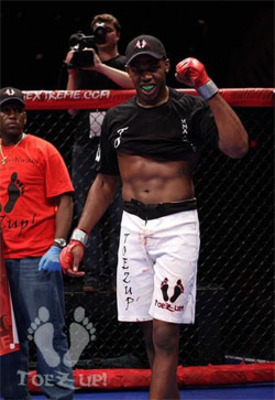 Jon Jones is the newest fighter in this list, excluding Pudzianowski. He has dangerous hands, with 5 wins coming by KO and TKO.
His stamina is also up to par, as he has 2 wins coming by unanimous decision.
His groundgame? No problem. This well rounded fighter has 2 of wins coming by submission. We have yet to see a serious flaw in Jon "Bones" Jones game.
He has proved himself with great wins over Stephan Bonnar and Jake O'Brien, and also complete domination over the solid Matt Hamil before the DQ.
His next fight will be against Brandon Vera. If he wins, his reputation will skyrocket since Vera is no easy fighter. If he loses, it will be fine since it was expected. It's is a win win situation for Jones.
However, I'm definitely putting my money on "Bones."
2. Shane Carwin

OK, I know everybody already knows that Shane Carwin is good. But he is actually very good and has a chance to be UFC's next Heavyweight Champion.
Carwin has won 10 of his 11 fights in the first round, and in the first two minutes.
Name one other fighter that has accomplished that.
Carwin has also won 5 of his 11 fights by submission, so he is nicely well rounded.
He also has amazing knockout power. All it usually takes is one punch and his opponent is out. If he learns how to strike faster and better, the opposition should watch out.
I believe he will beat Frank Mir in his next fight. Once he wins, he could fight Lesnar, and when he wins THAT, he will be the UFC HW champion.
1. Gegard Mousasi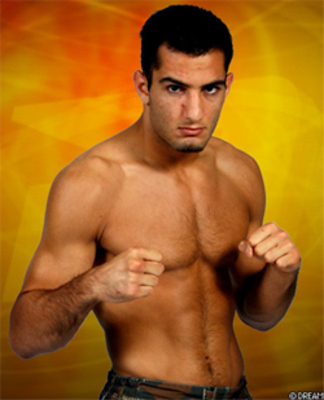 Can anyone stop him?
Gegard Mousasi is only 24 years old, yet he has fought as many fights as an experienced veteran.
With an amazing record of 27-2-1, "The Dreamcatcher" is on a 14 win streak, and his last 5 fights have been against Melvin Manhoef, Ronaldo Souza, Mark Hunt, Renato Sobral, and Sokoudjou. He also won against another promising fighter in Hector Lombard.
He didn't even break a sweat against the extremely strong and experienced Sobral in a display of complete domination.
With this kind of performace, it definitely shows he has been training with Fedor.
Here is the link to the fight:
http://www.youtube.com/watch?v=qlGcv5gKmWY&feature=related
Any more?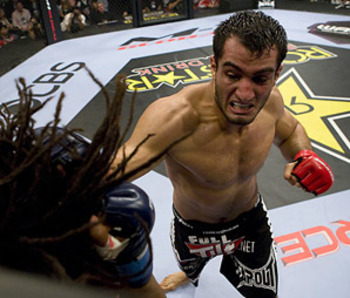 Are there any more fighters that you think are promising? Also, do you agree with my opinion?
Thanks for reading and comments are appreciated.
Keep Reading