Ranking the Strikeforce Middleweight Division: Matchmaking Future Fights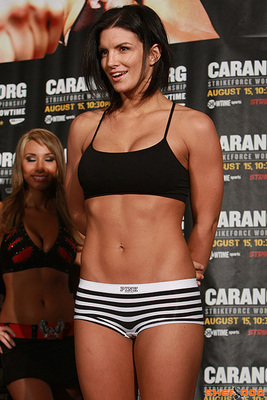 Last night, Strikeforce served up two middleweight fights worth tweeting about.
Cung Le may have proved that he is the best pure kicker in the sport of mixed martial arts, but it was not enough to finish off the unflappable Scott Smith.
Le's loss leaves us all to speculate whether or not he will ever compete in an MMA fight again.
In the evening's other middleweight affair, Rolando "Jacare" Souza made his Strikeforce debut an impressive one, having his way with veteran and former Olympian Matt Lindland. Souza's time spent training with fellow Brazilian Anderson Silva appears to have paid dividends.
Souza stated in his post fight comments that he expects nothing less than a title shot in 2010. The question is, who will he have to submit his way through?
With last night's shakeup in the division, let's take a look at the current Strikeforce middleweight standings.
Jake Shields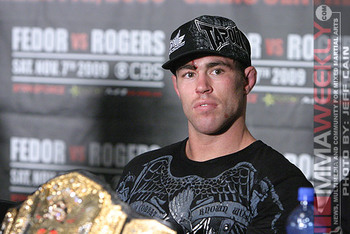 1. Jake Shields (24-4-1)
Shields didn't earn any new fans in his five-round decision win over Jason "Mayhem" Miller, but he did walk away with the belt and that is all that counts for now.
If a rumored title fight with Dan Henderson goes through, it will be the biggest fight of Shields's career and a win would silence all the haters.
Dan Henderson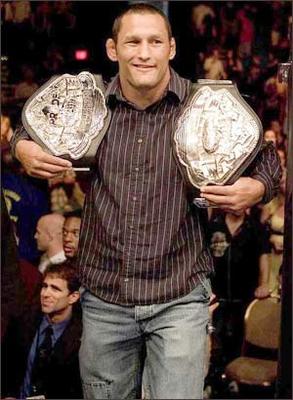 2. Dan Henderson (25-7)
Henderson left behind the limelight—and headache—of the UFC to finish out his legendary career with a No. 2 organization in the sport.
It is being rumored he will take on current Champion Jake Shields in his debut; a win would give him what he was unable to secure in the UFC: another coveted title.
Ronaldo "Jacare" Souza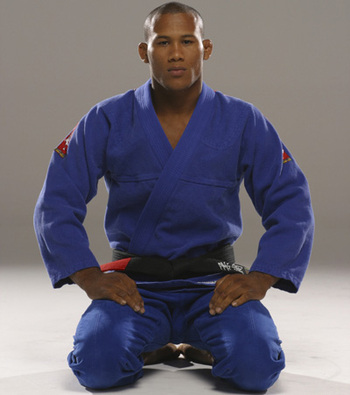 3. Ronaldo "Jacare" Souza (14-2)
The BJJ wizard had markedly improved stand up in his Strikeforce debut, making Matt Lindland look like an amateur fighter. He came to Strikeforce to win a belt and a subsequent win in the organization should accomplish that.
A fight with Jason Miller makes sense on all levels and a fight with Robbie Lawler would make for a great striker vs. grappler match if Lawler accepts.
Jason "Mayhem" Miller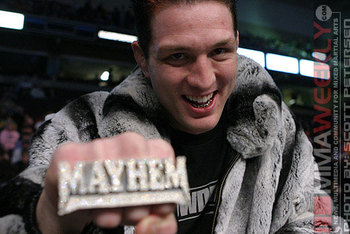 4. Jason "Mayhem" Miller (22-7)
Miller proved that he is impossible to finish in his fight with Shields and nearly finished him with a submission in the third round.
As previously mentioned, a fight with "Jacare" makes the most sense. But if the organization can put together "Souza vs. Lawler", then a fight between "Mayhem" and "Never Say Die" Scott Smith could make for an entertaining battle.
Robbie Lawler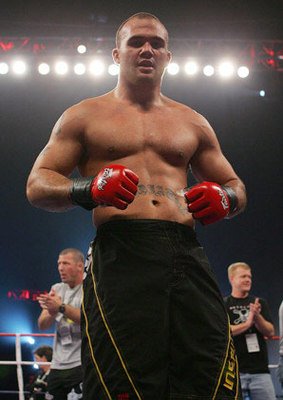 5. Robbie Lawler (18-5)
Losing to Jake Shields in his last fight put Lawler in an awkward position. He was offered "Jacare" which was turned down. A rumored fight between Nick Diaz never materialized.
Finally, his fight with Trevor Prangley was canceled last hour.
Strikeforce can use Lawler to create great stand up fights so Lawler vs. Le or Radach would serve well.
Scott Smith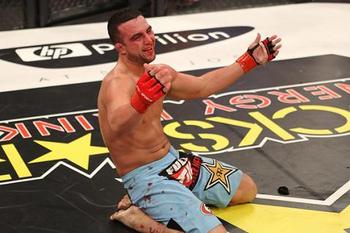 6. Scott Smith (17-6)
Like Lawler, Smith is someone Strikeforce can count on to create a great fight. In terms of climbing the middleweight ladder, swimming upstream may serve difficult.
Smith's best bet would be to land a fight with "Mayhem" Miller. But if Lawler wants nothing to do with "Jacare", then Miller will likely be tapped to fight the Brazilian.
Cung Le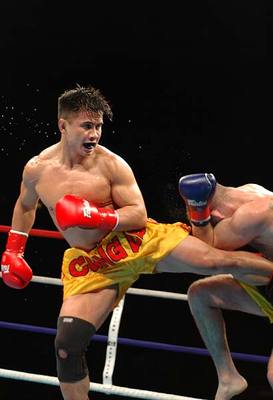 7. Cung Le (6-1)
Le falls back to reality with his last minute-loss at the hands of Scott Smith. Le was cruising to a decisive decision win but, even if he had won, it is hard to think his kicks alone would have won him his title back.
Whether Le chooses to compete in MMA again remains to be seen. If he does return, a fight with Benjii Radach would offer up another compelling stand-up war.
Or, Le vs. Shamrock II?
Frank Shamrock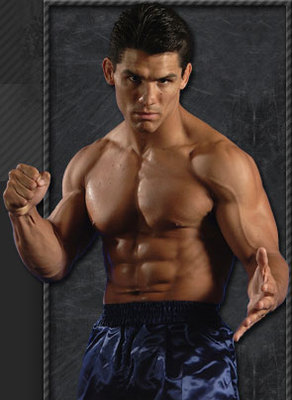 8. Frank Shamrock (23-10-2)
At this point in his career, Shamrock is here to leverage his name to put together entertaining fights that make him and the company money. Le vs. Shamrock II would certainly make the most sense in that regard.
A wild card fight would be Shamrock vs. "Mayhem" Miller if Shamrock is feeling frisky. And something about Shamrock vs. Lindland doesn't sound so bad, no?
Benji Radach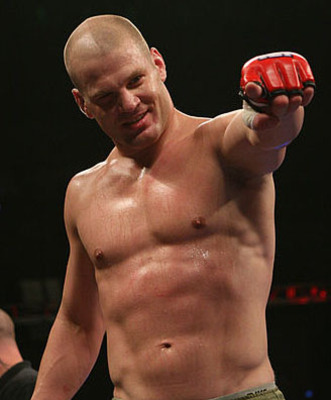 9. Benji Radach (19-5)
Radach is a scrappy fighter who can console with Cung Le given that he, too, had victory snatched from him by Scott Smith in the final frame.
Radach may never compete in a title fight but he can serve as a valuable piece to Strikeforce as they look to solidly their middleweight roster.
A fight with Joey Villasenor would be sure to produce some fireworks. Outside of that, acting as a gatekeeper to Tim Kennedy or Luke Rockhold are options.
Joey Villasenor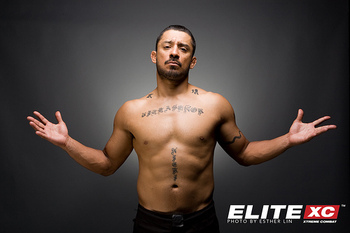 10. Joey Villasenor (27-6)
Villasenor defeated Evangelista Santos in his Strikeforce debut by split decision—not exactly creating the momentum he would have liked to within his new organization.
A fight with Radach would be fun, and like Radach, Villasenor can serve as a gatekeeper to up-and-comers Tim Kennedy and Luke Rockhold.
Keep Reading