10 Potential Candidates to Replace Bobby Cox as Atlanta Braves Manager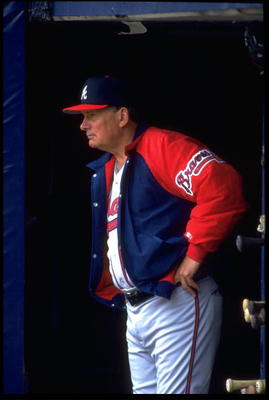 A few months ago it was announced that the 2010 season will be the last one for Bobby Cox.
Sure to go down as one of the best managers in baseball history, Cox led the Atlanta Braves to 14 consecutive division titles from 1992-2005.
While Cox has certainly been a tremendous manager, he's had plenty of help from a quality general manager and various coaches over the years.
Here's a look at 10 potential candidates to replace Cox in the 2011 season.
Terry Pendleton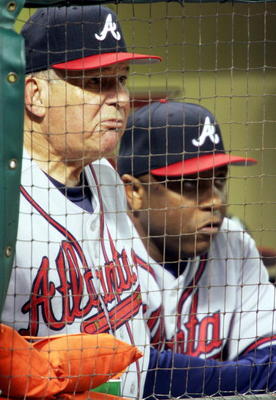 Thought of by many to be the leading candidate to replace Cox, Pendleton has been with the Braves organization as a coach since 2001.
He's been high on the list for other clubs during their past managerial searches including the Nationals and Cardinals.
Pendleton is a class act, one who has proven leadership ability and keen knowledge of hitting as further evidenced by his impressive playing career that includes an NL MVP award in 1991.
Ned Yost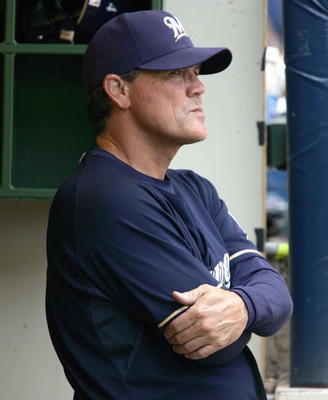 Yost spent time working for Bobby Cox in Atlanta as both a bullpen coach and a third base coach.
He was eventually selected as the manager for the Brewers in 2002, and led an impressive 6 year turn around that took Milwaukee from last in the NL Central to 2nd during that span.
However, a 2007 collapse while leading the NL Central late in the season caused critics to arise, and Yost eventually was fired in the 2008 season.
His ties to the Braves organization and short-term successes in the Brewers system give him some resume credentials to replace Cox.
Jimy Williams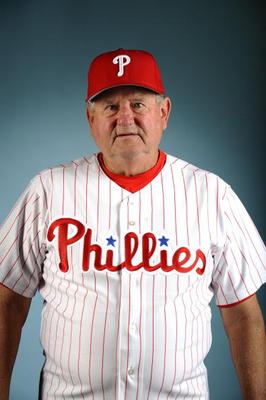 Like Yost, Williams spent his fair share of time with the Braves organization, working as their third base coach from 1991-96. Before that, he worked as the manager for the Blue Jays, replacing Bobby Cox there when Cox left for Atlanta.
Williams has held three different managerial jobs, being fired from all three eventually despite moderate success in each position.
Williams most recently worked on the Phillies staff, and as a friend of Bobby Cox, his name will certainly be in the mix to replace Cox (again).
Fredi Gonzalez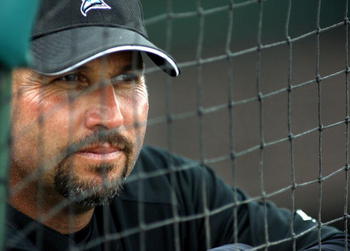 Yet another ex-Brave, Gonzalez worked from 2003-06 as the Braves thrid base coach.
Currently serving as the manager for the Florida Marlins, Fredi has proven success with the lame-duck franchise, nearing a .500 winning percentage in his three seasons there.
Just as Brian Kelly left Cincinnati for the Notre Dame job, Gonzalez would leave Florida for Atlanta in a heartbeat.
He's young and obviously talented, and would certainly fit in well as the Braves' head guy.
Don Baylor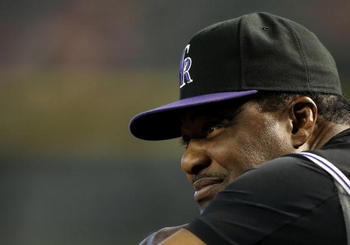 Currently a hitting coach for the Rockies, Baylor may be somewhat of a longshot for the Braves job, but certainly a name that will be mentioned.
He was the first ever manager for the Colorado Rockies franchise and for six seasons gave them the most successful start of any expansion team in history.
Baylor worked as the Braves' hitting coach in 1999 before becoming the Cubs manager.
He's had some mild successes as a manager, and likely will get another shot with a team down the road. Question is, will that team be Atlanta?
Rudy Jaramillo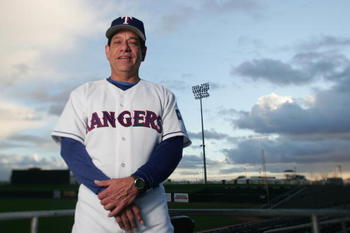 As a team that has always been known more for their pitching than hitting, Atlanta could use a guy like Jaramillo.
His most recent position was as the hitting coach for the Rangers, a position he held from 1995-2009.
His players' hitting awards and statistics speak for themselves, including 17 SIlver Slugger awards, four MVPs, three home run titles, two RBI leaders, and a batting title winner.
In the off-season, Jaramillo signed on with the Cubs as their hitting coach. Jaramillo will be snatched up as a manager sooner than later, so if the Braves truly want offensive explosion, Jaramillo would be a great hire.
Leo Mazzone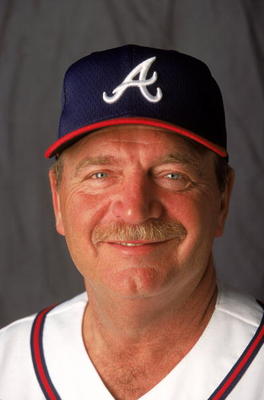 It's difficult to truly determine the impact of an assistant coach, but if you look at what Leo Mazzone was able to do with some previously unheralded pitchers in the 1990's (Tom Glavine, Greg Maddux, and John Smoltz), you'd have to think Mazzone deserves a managerial spot somewhere.
He did spend a few seasons as the pitching coach for the Orioles before being fired, but honestly, he didn't have much to work with there. Mazzone is worth a phone call.
And if the Braves don't want him as a manager, they may consider bringing him back as an assistant coach to some degree. The impact he could have on pitchers like Jair Jurrjens and Tommy Hanson would be immeasurable.
Cal Ripken Jr.
Two things: a) of course he'd be a long shot of a hire, and b) if he was hired, it would be 85 percent based on name value.
That being said, Ripken would be an interesting choice for sure. An incredible player and person, Ripken has no managerial experience.
You have to wonder, however, if he's outstanding knowledge of the game and talent that he possessed both offensively and defensively could have a huge impact on a team.
The Braves' front office has never been one to really rock the boat or make "surprising" moves, but this may be one that would pay off in the long run.
Chris Chambliss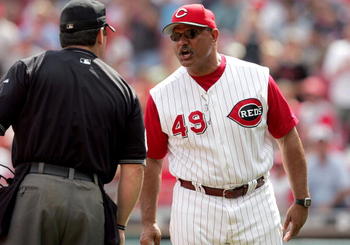 Chambliss, a former Braves' player, also worked as the hitting coach for the Yankees' World Series teams of the late 90s.
He was the hitting coach for the Reds back in 2006, but was fired. As the manager of the AAA Charlotte Knights currently, he'd be a longshot for the Braves' job, but his impressive major league resume as a player and assistant coach gives him potential.
Don Mattingly
Perhaps the most intriguing candidate of these 10, Mattingly is best known for his glory years in the 80's and early 90's as a player with the Yankees.
He worked as the Yankees hitting coach and bench coach during the final years of Joe Torre's stay there, only to be snubbed for the Yankees' head job when Joe Giradi was hired as manager.
Mattingly is now the hitting coach with the Dodgers, working for Joe Torre. He will likely be the top candidate to replace Torre when he leaves, but should the Braves snatch him up before then?
Keep Reading

Atlanta Braves: Like this team?