Tiger Woods on Steroids?: You Be The Judge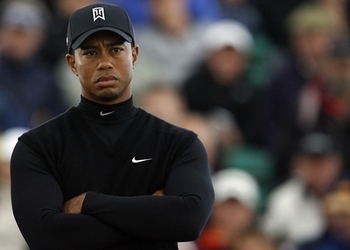 We thought the worst for Tiger was behind him, or, at the very least, that no closet was big enough to hold any more skeletons.
Looks like we were wrong—remember, Tiger owns more than a few houses, and more than a few closets.
Behind door number—which one are we on now?—is the revelation that the doctor who treated Woods after his knee injury has been indicted in a doping scandal by the FBI, and is accused of treating athletes with steroids.
Could Tiger have used an ulterior method of bulking up? Did those workouts and diet regimens we heard so much about be just subtle nods in the direction of Barry Bonds?
The information we have is limited, but here it is: the progression of Tiger Woods' physical appearance since breaking onto the scene in 1995.
18-year-old Eldrick Woods breaks onto the scene
Woods at 18, prior to joining the Stanford Cardinal.
Woods at 20, 1995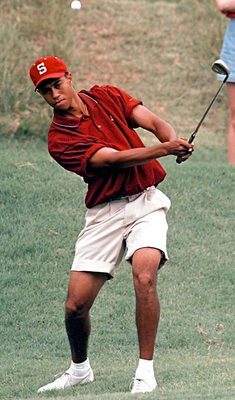 Woods at Stanford in 1995, golfing with the university team. The leg strength appears similar, but the difference is clear in the jawline and head—much thinner and less rounded. Woods was 20 at the time of this picture.
Woods Winning the Masters in 1997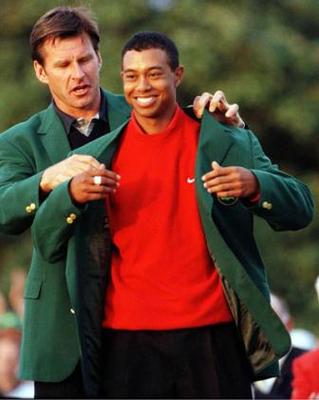 Tiger in 1999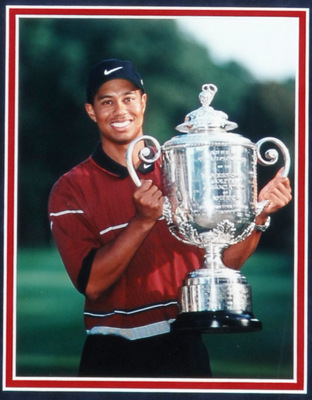 There have already been some changes to his appearances. He's filled out a bit in the neckline.
Woods, With Nicklaus, in 2000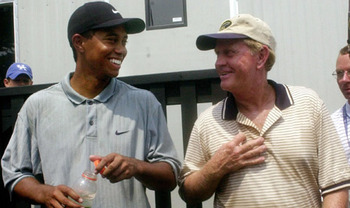 Woods, three years after winning the Masters, still is maintaining the thin face and lacks development in the chest and forearms. This is, of course, before the full-fledged commitment to power workout regimens that distinguished Tiger from previous golfers.
Woods in 2003, Mid-Slump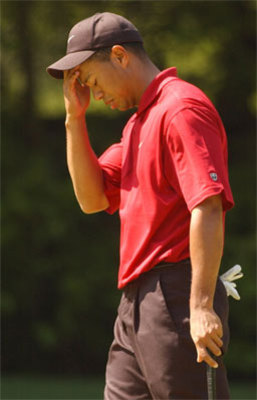 The 2003-2004 years were way off for Tiger, leading him to re-adjust his swing and up his regimen.
Woods, Winning Again, in 2005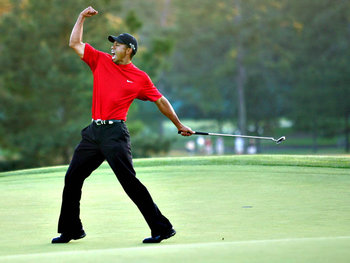 Woods, at the 2005 Masters. He beat Chris Dimarco in a playoff round.
Tiger in Blue, 2006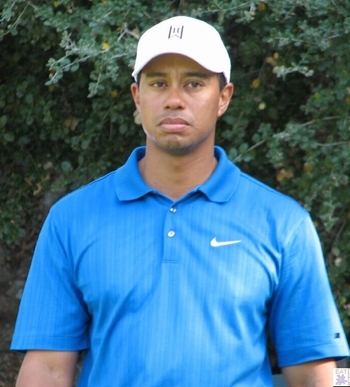 Big Change Between '05 and '07?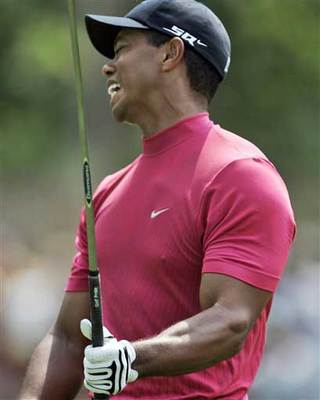 Relaxed, Tiger's forearms and biceps appear much larger than even the 2005 and 2006 shot.
Woods, in limited action, in 2008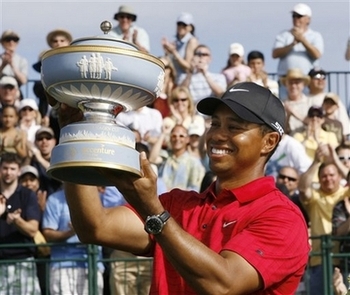 Tiger had a tumultuous 2008 that included the knee injury and time off to recuperate.
Woods in 2009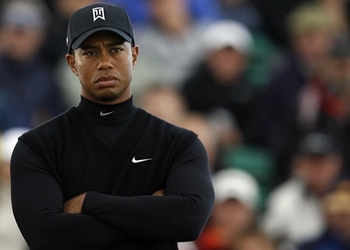 The physically imposing Tiger, broad-shouldered and developed well beyond his competition.
Check Out Another Slideshow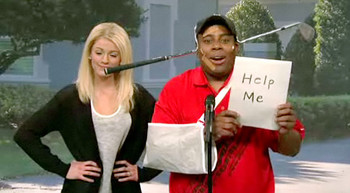 Check out my list of Tiger Woods jokes making the rounds on the late-night circuit!
Keep Reading