The 2010 NFL Mock Draft (1st Round) Picks 1-10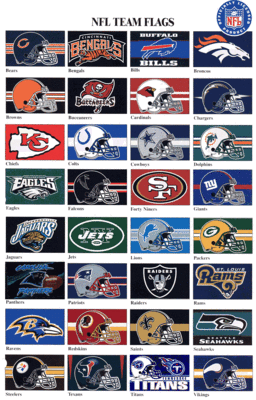 Good day to all readers. Today I will be writting my first mock draft article of the year. With the draft 4 months untill the draft I thought It will be a good time to start on the Mock Draft articles. If you do not agree with my pick selections I want you to leave me a comment with your opinions. The next few months are going to be fun with the twist and turns that come before the 2010 NFL Draft.
1) Cleveland Browns: Jimmy Clausen, QB, Notre Dame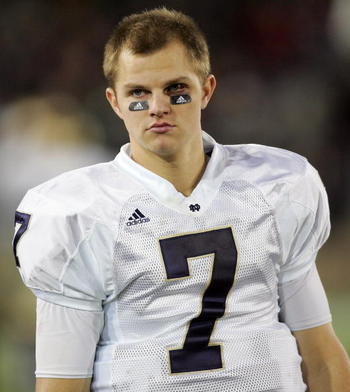 With the disappointing quarterback play of Brady Quinn and Derek Anderson, the Browns are probally going to have to draft another Quarterback out of Notre Dame. Jimmy Clausen was the only bright spot of The Irish's season in 2009.
2) Tampa Bay Buccaneers: Ndamukong Suh, DT, Nebraska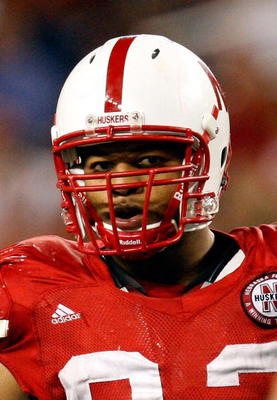 Suh is a great fit for Tampa Bay's defensive scheme. He's the type of player the Buccaneers need to help their dreadful defense. The Tampa defense was their main problem in this terrible season in Tampa.
3) St Louis Rams: Jake Locker, QB, Washington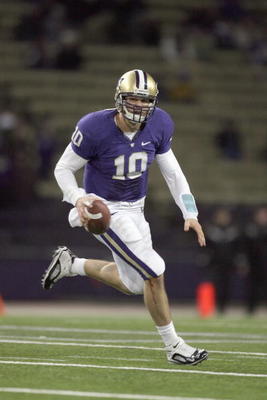 Jake Locker would be a good fit on the Rams because the first thing they need is a franchise Quarterback in order to rebuild their team.
4) Detroit Lions: Gerald McCoy, DT, Oklahoma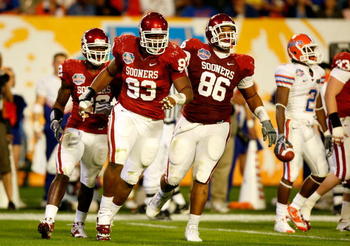 They'll take Gerald McCoy. Their defense just allowed Carson Palmer and the Bengals to waltz up and down the field in front of a national audience last week. Detroit really needs to solidify its defensive front and Mccoy would be that piece.
5) Kansas City Cheifs: Eric Berry, DB, Tennesee
Eric Berry a player class. Kansas City's secondary has major problems tackling and could use a Brandon Meriweather-type presence to help defend Philip Rivers and San Diego's strong aerial attack.
6) Washington Redskins: Russell Okung, Oklahoma State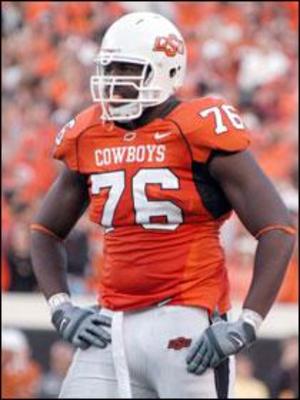 We all know why the Redskins need a force on the O-Line such as Russell Okung. They will need him next year if they have any hope of having a winning season next year. They need him if they dont want Jason Cambell getting the day lights sacked out of him like this year.
7) Buffalo Bills: Sam Bradford, Oklahoma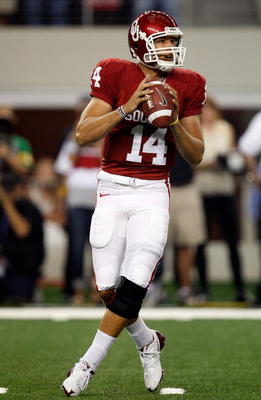 The Bills I think will end up landing a Quarterback in this year's draft because the last Quarterback they selected Trent Edwards has been nagged by injuries throughout the entire 2009 season.
8) Seattle Seahawks: Joe Haden, Florida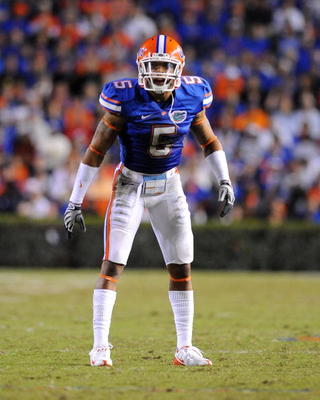 Haden has all the talent in the world and should be an early impact performer for them. He will be a geat addition to go along with Deon Grant in the back field.
9) Oakland Raiders: Rolando McClain, LB, Alabama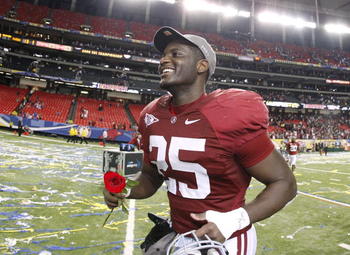 The Raiders will be looking for a defensive piece and with last seasons loss of Derrick Burgess I think McClean is that piece.
10) 49ers (From Carolina): Trent Williams,OT, Oklahoma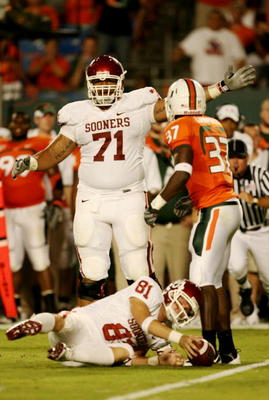 With their first of two picks in the 1st round I think that they will use it on a Offensive lineman.
Keep Reading