Biggest Impact Players of this Decade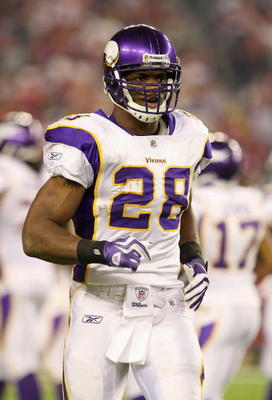 These next couple of players are on this list because of the impact they made in the NFL for the sport and their teams. They are not in order, but there shouldn't be any surprises here.
Sorry Chargers fans, Tomlinson is not on this list, and neither is Priest Holmes(considering they were very similar and they saw a downfall very fast).
Adrian Peterson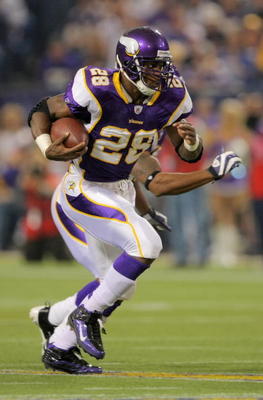 This list is not in any order, but I would like to start off by naming Adrian Peterson. Not only did he break the rushing record in a single game in his rookie season(296 versus the Chargers)but he also took a 6-10 Vikings team(single handedly) to a 10-6 Vikings team who made the playoffs. Albeit the Vikings have a great defense, but Adrian won most of the games for the Vikings by himself. Adrian runs hard like Earl Campbell, but is quick like Barry Sanders. Adrian mike make the list for biggest impact players in the next decade also, let's just hope he keeps it up and doesn't get too banged up because of how he runs.
Ed Reed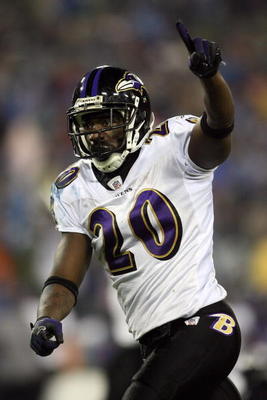 Can anyone deny this man's ability. He is one of the scariest and hardest hitting safeties the NFL has ever seen. The stat's sheet doesn't really show it(when it comes to interceptions) but he would deliver licks on receivers if they ever thought about catching a pass over them. Reed is a playmaker who has scored countless touchdowns when the average Ravens Offense could not produce. Ed Reed is arguably the best safety in this decade(Brian Dawkins), but when it comes to impact, Reed made his presence felt on the field as a defender, and as a playmaker.
Brett Favre
Brett Favre, he was one of the biggest impact players in the last decade, but does this guy know how to work the media or what? First of all his numbers are off the charts, considering he has broke almost every record while never missing ONE game. I've hated this man as a Viking fan, but now love what he is doing for us(I will always hate the bad times). Whenever I hated Brett I made sure to give him his dues, just like I am giving Aaron Rodgers nowadays.
Brett worked the media and left an impact on everyone, no one wanted to see Brett retire, they wanted to see him keep playing, and I don't think anyone else will last as long as this man. His impact in the NFL is astounding, and he will live in football fans hearts forever.
Peyton Manning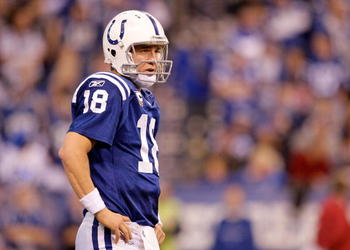 In my opinion, when it is all said and done, Peyton Manning will be considered the best quarterback of all time. His chemistry with Marvin Harrison, his leadership, his Superbowl victory, and his records. The talent Peyton has had around him is average at best. He made those receivers..and the one's with talent, he made them better. This man had shaky defenses supporting him, but he never cared, he made the clutch throws and decisions. Sure Tom Brady has broken more records, but with Randy Moss and Wes Welker..it's not that difficult. Keep in mind Manning did rest more during his record breaking year.
Peyton Manning..the best player of the decade, but his impact on the Colts..incredible. If the Colts didn't have Peyton Manning they would be sub-par at best.
Randy Moss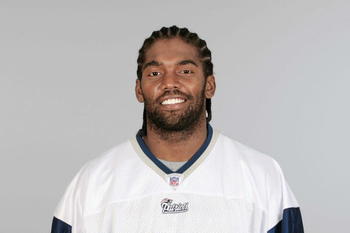 The best WR of the decade, his impact on the Vikings and how he kept them in the media, to his failed attempt in Oakland(I mean who hasn't failed in Oakland), to his resurgence and record breaking season in New England. Randy Moss never needed a great QB(Jeff Green) to break records and make statements. No one is better than this man, and the numbers prove it. He is the reason why Larry Fitzgerald is Larry Fitzgerald. This man could've broke more records with Daunte Culpepper but injuries ruined their chances, but they still made the Vikings a contender.
Randy Moss's numbers made a huge impact on the league, breaking the single season touchdown record. He is the best WR of the decade, and one of the biggest impact players of this decade...and maybe the best WR of all time?
Terrell Owens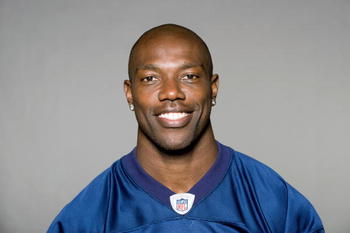 Yes, TO. You love him or hate him, you can't deny the man's impact. Ask Chad Ochocinco who his idol his..he would say TO. From the pom pom's to the Sharpie, to the popcorn and Dallas Star. This man's antics on and off the field had a huge impact on the game..but his numbers don't lie, and his impact doesn't either. He helped the Eagles get over the NFC championship hump and get into the Superbowl. A game where he wasn't supposed to play in because of a bad leg injury, but he did, and it seemed as if he was the only one putting 100 percent effort into the game. TO has won a ring before, and he will go down as one of the best WR's in history, but his impact on the game is incredible..and it will stand forever.
Michael Vick
And last but not least..Michael Vick. No Tom Brady is not on this list because he is the biggest impact in the 4th quarter, but Vick is..why you ask? He changed the QB position unlike any other QB. He ran for 1000 yards as a QB! He sold jerseys like no one else while he was running up and down the field on teams..until the dog fighting scandal. In those 2 years off from football everyone hated the fact that Vick was not playing, people loved to hate his passing ability, but loved his impact on the game. He beat the Packers in the cold in the playoffs..pretty much all by himself. He made the QB position a more dynamic position, and not only that he made everyone in the media have something to talk about, whether it was his unorthodox style of play, or his legal issues...Michael Vick was one of the, if not biggest impact players of this decade.
Keep Reading