Week 14 in the NFL a look back at week 13 and Pics and my top 10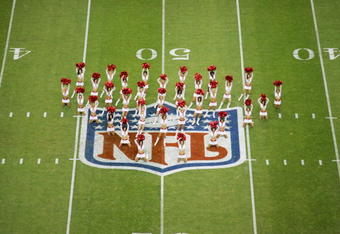 Robert Laberge/Getty Images
All right good people last week I went 10-6 with my picks. That's a bad week for me I know some people would be extremely happy with that but that's not how I roll.
I am going to give you my picks for this week and my top 10. But before I do when you look at my picks last week you will see I pick Miami and Arizona to win. Sometimes it's more about the physcological state of a team and how they play at home more so than who they are playing.
I will still rate Minn higher than Arizona but I knew Minnesota was going to be in for a big suprise. One of my picks that could have been an upset Tenn over Indy was not because Tenn is trying to pretend that Vince Young is a drop back passer. On those 4th down plays you make sure Vince rolls out and put pressure on the defence! Oh well.
My picks for this week:Pit,NO,Bal,Chi,Hou,Ind,Jac,KC,NE,TB,Ten,Min,Was,Phi,SD,Ari
There it is folks I feel like I will be something like 14-2 or better. I am looking for a challenger to pick against me even if we have to exclude the Thursday night game. I will put it out there a $10.00 gift card for anyone who finishes better than me. If there are multiples then whoever has the best record if there is a tie then a name will be drawn. Just make picks in the comments section.
Here's my top 10
1)Indy-I still think they are better than NO and would win that game.
2)NO-What can you say about these guys they refuse to lose
3)MIN-I still think they are probably the top team in the NFC
4)SD-It's becoming crystal clear that SD is for real
5)Cin-They are going to have a hard time this week but there's no shame in losing to Min
6)Ari-They deserve this spot and they will be a tough out in Jan.
7)Phi-I think they will win the NFC east and be in the final 4
8)GB-They are here for now but an upset is coming because the bears will win
9)Nyg-They have had a rough stretch but and they will lose this weekend
10)Dal-They are here for now but after this weekend they will join NE out of the top 10
You heard it here first the truth in sports. www.thetruthinsportsbymrj.com
This article is
What is the duplicate article?
Why is this article offensive?
Where is this article plagiarized from?
Why is this article poorly edited?