5 things that make me mad about NBA games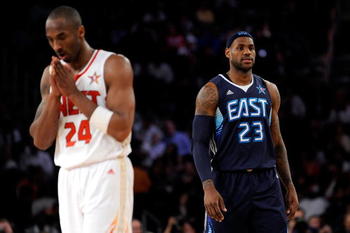 Ok i recently went to a Heat vs Kings game... I am a Laker fan but was forced into going because my sister was doing a dance at halftime of the game. Im 13 so "cant" make my own decisions. So i went. Sitting at the game, 3 rows from the top made me think. There were a few things that made me kinda angry about that game and arena.
'.
.
.
.
.
.
.
.
.
.
.
.
.
.
.
.
Clapping after every basket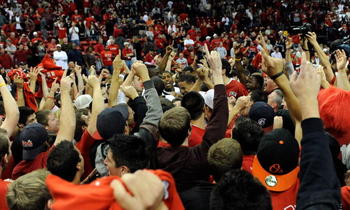 Ok i understand that you need to cheer on your team. But after every backet. There is about an average of about 50 baskets made a game. Thats 50-65 times fans will cheer loudly pure game. It doesn't bother me that they cheer but it gets annoying after every basket.
Timeout shows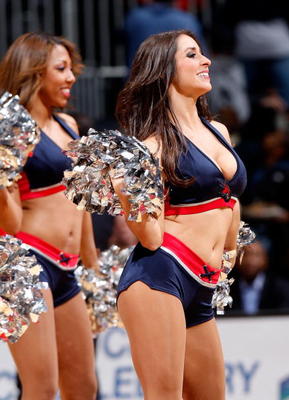 Ok i have absolutly nothing wrong with that picture above. But take it from the point of a coach or player. You call a timeout because you want to talk about a problem and the music is blasting and a mascot is firing shirts out of a cannon. That would tick me off.
Booing after every call against your team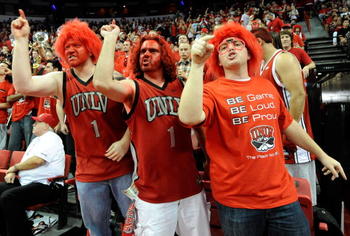 Ok calls are not going to go your way every time. If a call doesnt go your way you dont need to rain down boos on the ref.
Lack of security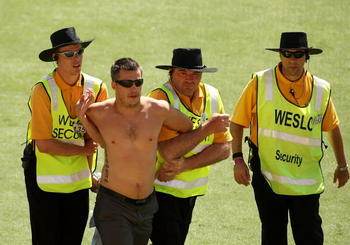 OK maybe it is because I am 13 year old kid. But the security at the games are weak. They barely wave metal wave stick over you and skim the top of your bag. If im gonna be in a arena with a bunch of drunk college kids or middle aged freak-o-fans i want to be secure.
Weak item throwing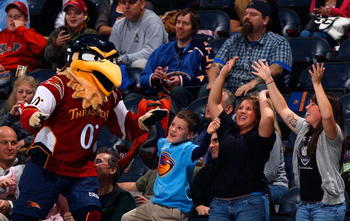 Ok whether it is a cheerleader of a mascot. If you cant throw the t-shirt or mini basketball more than 3 rows use a cannon or catapult...dont tell me it doesnt tick you off when the people throw all the shirts 2 rows to the people who are sitting court side and probably know the players. Use some muscle!
Keep Reading