My FBS College Football Playoff Bracket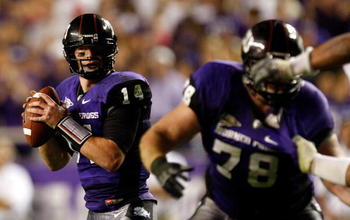 I've noticed that many people lately have been writing an article, submitting their ideas for a playoff bracket.
My goal in this Brackett is to hold no biased, and have all conference champions have a chance at the title no matter what conference they play in.
There will be a 32 team playoff brackett, so teams won't complain there being left out.
The Conferences will decide who is the champion by using a playoff system with the top eight teams in their conference, and the winner will go.
The remaining teams will be decided based off, rankings, overall records, and other factors.
The seeding would be like college basketball, where there are four regions, the difference is, that you would need to win just three games to win your regional, then play the other regional winners, in the final four. Seeding is based mostly off rankings, but also off strenth of schedule and overall record.
The location of all these games would be based off their region and the highest bidding cities. Like for instance, I'm gunna use a Northeast, Northwest, Southwest, and South East. So for the Southwest, Las Vegas is the highest bidder in the Southwest, they would be housing the southwest regional. For the final four, The highest bidding cites from anywhere would get it. Say, Boston is one of the highest bidders, then Austin is. They would hold a final four game, and the national championship game would be moved to the highest bidding city in the next auction.
So here's my bracket.
Why We Need This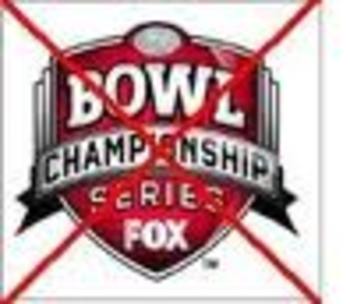 Boise State and TCU are the prime reasons why the BCS does not belong in college football. TCU was one of the most dominating teams in the country this year, and Boise State has been busting the BCS for years now. Without the BCS, both teams would have a chance at the National Title they deserve. Also, this would immediately become the most highly rated sporting event ever known to man.
If it was in use today, this is something like it would look like
Southeast Regional; (Atlanta, Georgia)
1: Alabama vs. 8: Troy
2: Florida vs. 7: East Carolina
3: Georgia Tech vs. 6: Miami (FL)
4: Virginia Tech vs. 5: LSU
Continued...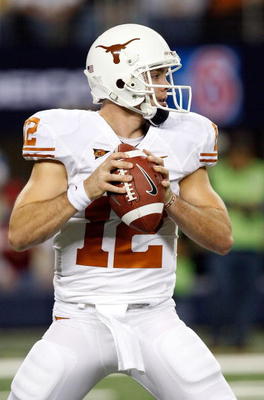 Southwest Regional (Las Vegas, NV)
1: Texas vs. 8: Utah
2: TCU vs. 7: Arizona
3: BYU vs. 6: Oklahoma State
4: Stanford vs. 5: Nebraska
Continued...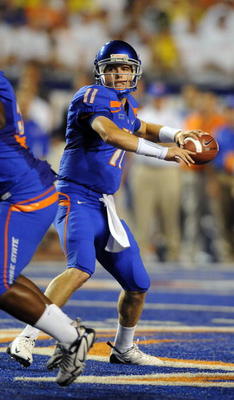 Northwest Regional (Portland, Oregon)
1: Boise State vs. 8: USC
2: Oregon vs. 7: Cal
3: Iowa vs. 6: Central Michigan
4: Oregon State vs. 5: Wisconsin
Continued...
Northeast Regional (Boston, MA)
1: Cincinnati vs. 8: Northwestern
2: Ohio State vs. 7: North Carolina
3: Penn State vs. 6: Clemson
4: Pittsburgh vs. 5: West Virginia
Keep Reading