Houston Astros All-Time Roster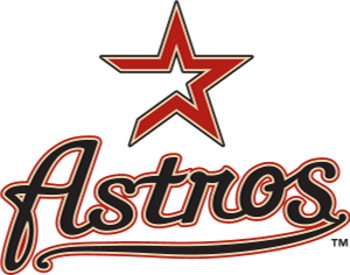 This is my definitive list for the all-time greatest Astros at each position—spanning the length of the Astros' time as a Major League organization and wading through some of baseball's all-time greats!
My list features one player twice and leaves off a Hall of Famer who some consider to be the greatest pitcher to ever take the mound.
While there may be some who disagree with portions of my list...take no heed of them because...I am right!
Catcher: Craig Biggio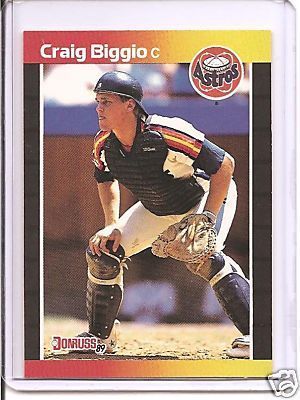 Craig Biggio is so good that he actually makes my all-time roster twice—at catcher and second base! He only caught full-time for three seasons, but he was tremendous while it lasted.
Offensively and defensively he is a cut above the rest in Astros history at catcher...and he is the only Houston Astro to ever be voted into the All-Star game as a catcher.
First Base: Jeff Bagwell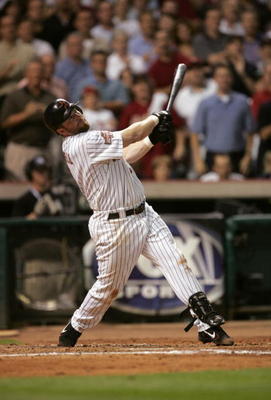 It's really not even close. While Glen Davis probably has to get some thought, the big man, Jeff Bagwell, is hands down the greatest Astro 1B of all time.
With crushing power, a sweet swing, and a soft glove, he is also a sure-fire Hall of Famer.
Second Base: Craig Biggio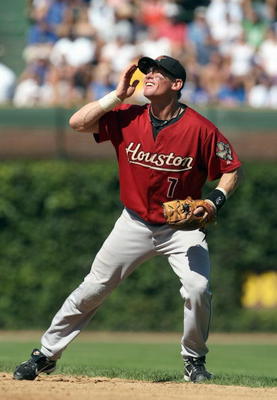 Craig Biggio and his counterpart at First Base (Jeff Bagwell) are safe bets to one day get the call to the Hall. Most of Biggio's Hall of Fame résumé came as a 2B for the Houston Astros.
What amazes me most is Biggio's obvious athletic prowess. He was an above average defender at catcher, 2B, and in the outfield, and there are not many players in baseball history that can say that.
His defense was plus-plus at 2B, but his offense was pretty great too. Biggio was a six-time All-Star, and five of those appearances came as a second baseman.
I should mention that Joe Morgan was an All-Star for the Astros at 2B twice...and may have nabbed this spot if he had hung around with the Astros.
Shortstop: Craig Reynolds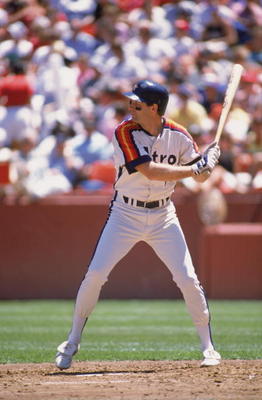 Shortstop and starting pitcher are probably the two hardest positions to pick an all-time player for on the Astros roster (for VERY different reasons).
The Astros have never had a dominant, superstar shorstop. In fact, Miguel Tejada probably comes closest to meeting that standard—but by his time with the Astros he was past his prime and a one-dimensional player.
Dickie Thon had the most raw talent but was stopped—after only one superb year—by a Mike Torrez fastball to the head.
So I went with Craig Reynolds, who took over for Thon and became the Astros' everyday SS in the mid-'80s. Renolds was above average defensively and about average offensively. But for the Astros, he was as good as it gets!
Third Base: Doug Rader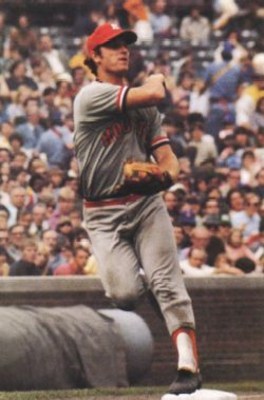 For baseball fans this might seem like an easy choice, as Ken Caminiti was a mainstay for the Astros for most of his career, but it might surprise you to know that Caminiti's four best offensive seasons all came in his four seasons with the San Diego Padres.
For this reason I chose Doug Rader as my all-time great Astro 3B. Rader's offense with the Astros is superior, and a cursory reading of contemporaries tells the story of a very good, hard-nosed defensive third baseman.
Outfield: Cesar Cedeno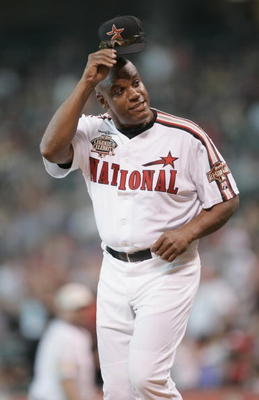 A four-time All-Star with 20-plus HR power and 50-plus SB speed, Cedeno was tremendous player for a period of about five to six years in the early '70s.
He had a good career, with a career batting average of .285, averaging 16 HR and 44 SB per 162 games. A star talent offensively who was plus-plus on defense in the OF.
Outfield: Jim Wynn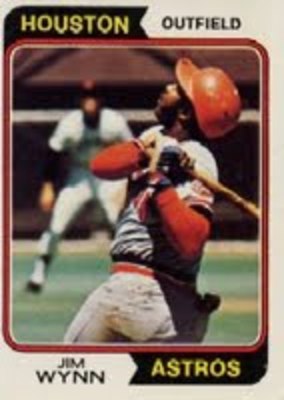 Wynn only had one All-Star appearance, but in a different era he may have been regarded as a superstar. He had that rare combination of speed and power and was very good on defense in the OF.
By just looking at the numbers, it's hard to understand how Wynn is not remembered as one of the great players of his era. Just an example of a Jim Wynn season: In 1969 he did not make the All-Star team but hit .269 with 33 HR, 23 SB, and a .436 OBP.
His career stat line: .250BA/25HR/81RBI/19SB/.366OBP
Outfield: Lance Berkman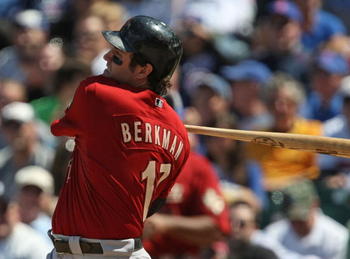 I was struggling with this as I tried to figure out who should be my third OF, and then I decided to fudge things a little bit...I chose Lance Berkman.
Though Berkman has played mostly at first base since 2005, his pre-2005 offensive numbers are easily good enough to make him the best offensive OF in Astros history. Berkman is consistently a .300 hitter with the power to go deep at least 35 times a year.
His career stat line: .299BA/34HR/112RBI/.412OBP
Starting Pitcher: J.R. Richard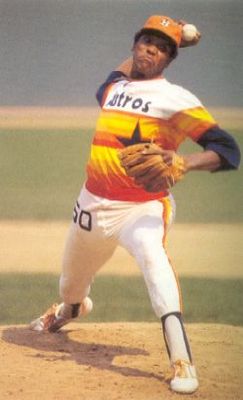 This is probably the most difficult pick of the entire Astros all-time team. The Astros have had some tremendous pitchers come through their clubhouse.
In fact, the first guy we all probably think of is Nolan Ryan. He pitched more years with the Astros than any other single club, and he had some good years with them...though his best were already behind him.
In 1987 Ryan had a spectacular year (though very odd record-wise); he had a 2.76 ERA with 270 K's but only eight wins to 16 losses!
The Astros have also seen great pitchers like Larry Dierker, Roy Oswalt, and Mike Scott come through their organization.
But the greatest Astro pitcher of all time has to be J.R. Richard.
JR took some time before hitting his groove, but from 1976-1980 you'd be hard pressed to find a better pitcher in the game. In 1978 he had a 3.11 ERA with 303 K's, and in 1979 he bettered that with a 2.79 ERA and 313 K's!
Richard had tremendous potential but was struck down in his prime by a stroke midway through the 1980 season.
Relief Pitcher: Billy Wagner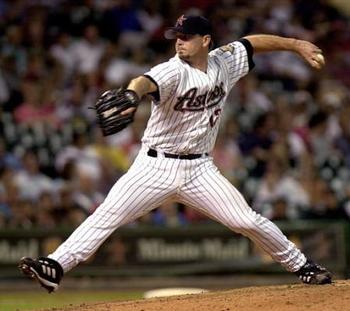 This race is not even close. Dave Smith and Brad Lidge can be mentioned in this discussion, but just in passing.
Billy Wagner is hands down the greatest relief pitcher the Astros have ever seen, and his numbers and talent far and away surpass his closest competitors. Billy the Kid sits atop this mountain.
Keep Reading

Houston Astros: Like this team?