The Crying Game: Tim Tebow and the 10 Biggest Crybabies in Sports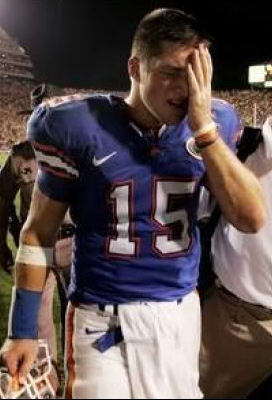 The Promise has been broken.
Tim Tebow's pledge that the Florida Gators wouldn't lose another game since Sept. 27, 2008 lasted a glorious 22 games before they fell to Alabama in maybe the biggest game of the decade, also losing out on their shot to go to the BCS Championship game.
But the story that everyone seems to be talking about is how the always emotional Tebow was crying through most of the end of the game and into the postgame. Tim was definitely not the first person in sports to give it a good cry, but where does he rank all time in The 10 Biggest Crybabies in Sports?
Honorable Mention: Evelyn Gardner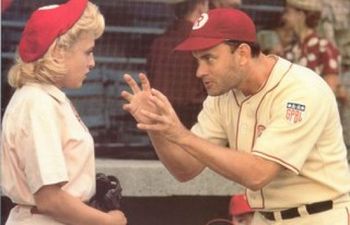 Jimmy Dugan: Evelyn, could you come here for a second? Which team do you play for?
Evelyn Gardner: Well, I'm a Peach.
Jimmy Dugan: Well I was just wonderin' why you would throw home when we got a two-run lead. You let the tying run get on second base and we lost the lead because of you. Start using your head. That's the lump that's three feet above your ass.
[Evelyn starts to cry]
Jimmy Dugan: Are you crying? Are you crying? ARE YOU CRYING? There's no crying! THERE'S NO CRYING IN BASEBALL!
Doris Murphy: Why don't you give her a break, Jimmy...
Jimmy Dugan: Oh, you zip it, Doris! Rogers Hornsby was my manager, and he called me a talking pile of pigshit. And that was when my parents drove all the way down from Michigan to see me play the game. And did I cry?
Evelyn Gardner: No, no, no.
Jimmy Dugan: Yeah! NO. And do you know why?
Evelyn Gardner: No...
Jimmy Dugan: Because there's no crying in baseball. THERE'S NO CRYING IN BASEBALL! No crying!
No. 10: Allen Iverson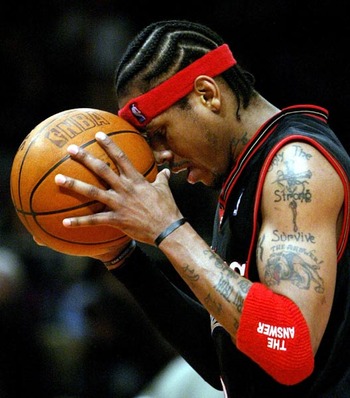 Iverson gets a break here. He's cried on a couple of different occasions, but none of them were after a game or after a hard practice (practice?).
When he's talking about himself, truly digging into his own character, the man gets emotional as hell, and you don't even want to make fun of him for it because it's so real.
It is ironic though that one of the toughest players ever to play the game of basketball can be such a softie.
No. 9: Kevin Garnett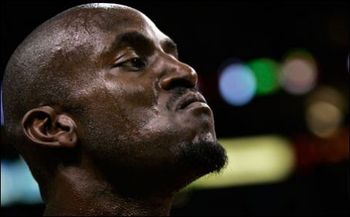 I know I said that crying when you lose is a weak move, but I guess it just depends on the person. That's why in this interview with Kevin Garnett, when he breaks down because he's still losing after years and years of killing himself to win, you don't see him as a baby, you see him as a guy who wants it so bad.
I showed this video to my brother who was playing college ball at the time and all he said after it was, "I'm going to go run some sprints."
No. 8: Dick Vermeil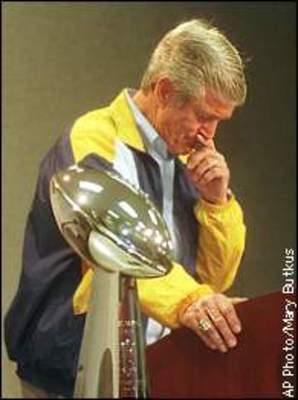 I tried my damndest, but I couldn't find a video of Dick Vermeil crying anywhere. But it's been documented enough that we can easily count Vermeil as one of the biggest criers in sports.
It can be a little jarring to see him choke up so much, but the fact is, Vermeil loves his players and really connects with them, and that's why he's such a great and successful coach.
No. 7: Brett Favre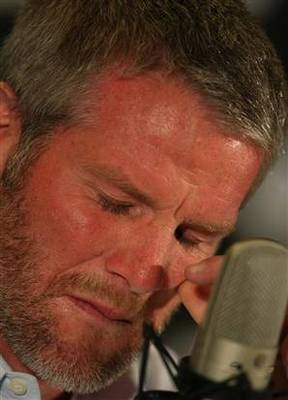 "I've given everything left that I have to give... except maybe a year with the Jets, I feel like I could really destroy their season by tanking the last four games with them. Then maybe I could come play for the Packers' biggest rival and play like I did for them back when I was an MVP. But other than that, I have nothing left to give."
No. 6: Tim Tebow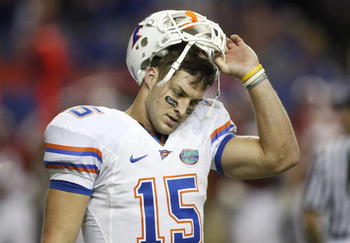 Tebow might get the record for the longest cry in sports.
While the game was still going you could see him on the bench in tears, and a teammate gingerly held his head in support.
But then on the field after the game, Tebow was still visibly crying as the sideline reporter asked him the stupid non-question of "How disappointing is this for you?"
Suck it up Tim. If you cry when you win it's a little more understandable, but when you lose you just seem like a crybaby.
No. 5: Manny Wright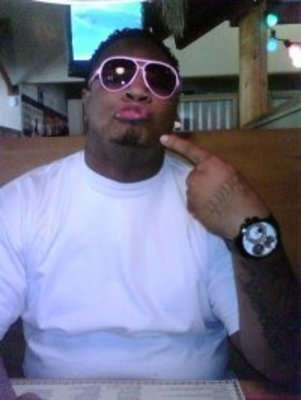 The Dolphins rookie got told by Nick Saban at training camp to get off the field and let's just say he didn't take it very well. He had to use his shirt to wipe away the tears as he walked off.
That's okay. I hear that veterans are pretty easy on rookies at training camp. They probably just came over, made hot cocoa and talked about their feelings all night.
No. 4: Anthony Randolph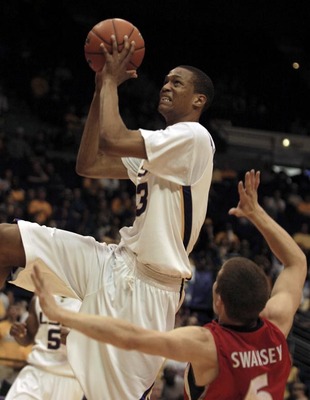 Anthony Randolph is one of those rare cases that comes along once in a lifetime. A player with so much talent, whose ceiling can almost not be measured, but is such a headcase that you have no idea how he's going to turn out.
I wouldn't be surprised if he became the next Shawn Kemp down the line, but right now he's still just a little kid who's too skinny to even knock down Lamar Odom, who sends Randolph flying and makes him really sad that Odom was so mean to him.
No. 3: Dwyane Wade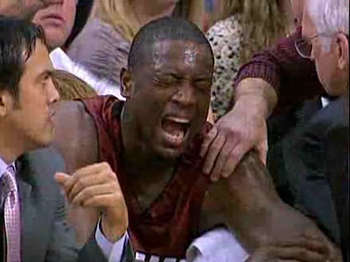 When people talk about Dwyane Wade being like Iverson in that he gets thrown to the floor so much, it makes me angry. Iverson was as tough as they come. But Wade... he's tough, but this is pretty rough.
He dislocates his shoulder and is crying on the sideline, then carted off in a wheelchair, for a dislocated shoulder. I'm sorry, can you not walk with a dislocated shoulder? Athletes get hurt all the time. You gotta suck it up better than that.
No. 2: Glen Davis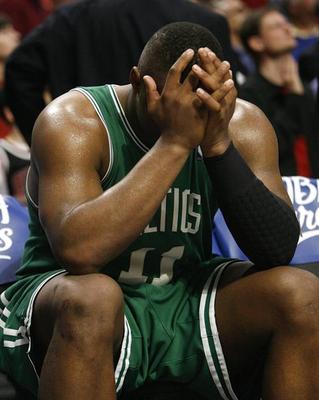 When your nickname is Big Baby, you better be a tough guy to make up for it. But Boston's Glen Davis showed that he comes by the nickname honestly.
In the middle of a game, Kevin Garnett starts yelling at the team to get them fired up, but Big Baby took it the other way, stomping over to the end of the bench and crying - not to himself, but to his teammates.
That was the saddest display of manliness I have ever seen. That's cause for a loss of a testicle or something.
No. 1: Adam Morrison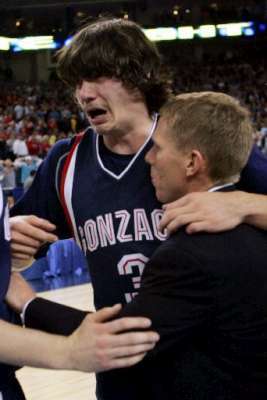 Who else could top this list? Morrison not only broke the cardinal sin of crying in a game, but he did it while he was still on the floor and his team still had a shot to win.
It was the most pathetic display of all time and I think we all see why Mr. Porn Stache hasn't panned out in the NBA.
Keep Reading