2010 FIFA World Cup: Ten Must-Watch Group Stage Matches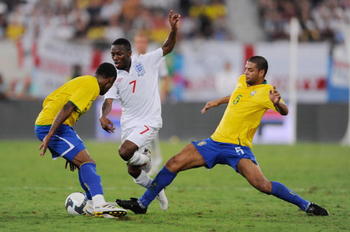 Let the speculation begin. Now that we know who's playing who, it's up to experts and laymen alike to gauge the 32 participating nations' chances to move forward in next year's FIFA World Cup in South Africa.
In all, 64 matches will be played in the group stage alone. However, some of those matches, quite frankly, will be hard to watch.
We offer a helpful guide: 10 matches any football fan must circle on his or her calendar for June.
Argentina vs. Nigeria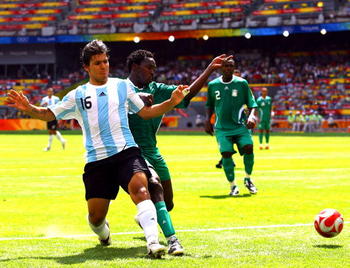 12 June 2010, Ellis Park Stadium, Johannesburg Group B
A rivalry that has been slowly growing and simmering since 1996, when Nigeria defeated Argentina in the gold medal match of the Olympic Games.
The two would meet again in the 2002 World Cup group stage, with Argentina exacting revenge with a victory. However, both teams would fail to move on to the knockout stages.
In 2008, at the Beijing Summer Games, a rematch of their classic 1996 final was created, with Argentina taking the gold from Nigeria on a lone goal from Angel di Maria.
With a good part of their 2010 rosters likely taken from those Beijing squads, the stage is set for another classic matchup.
England vs. USA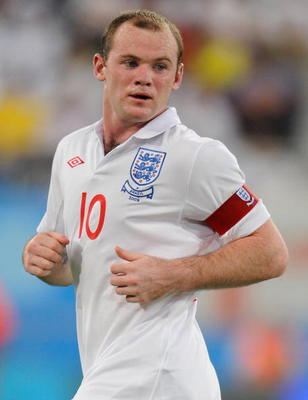 12 June, Royal Bafokeng Stadium, Rustenburg Group C
Presumably, this will be the hook that American media outlets will use to draw viewers to the World Cup.
"Hey, we were underdogs 60 years ago and then we beat them! This time, we're still underdogs!"
Fabio Capello's team has been stellar, and will look to set the tone early in order to cruise through Group C, which also features Argelia and Slovenia.
Both of these teams look to get through to the knockout stages, but this match could be more of a bragging right than a pivotal match that defines their futures.
Italy vs Paraguay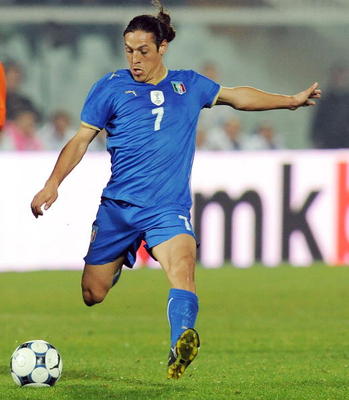 14 June, Cape Town Stadium, Cape Town, Group F
The reigning champions could not face a taller order in their first match towards defending their title.
Paraguay is a solid, calculating team that finished one point out of first place in the South American qualifiers, finishing above teams like Argentina and Uruguay, and beating the Brazilians and Argentineans en route to South Africa.
Italy arrives to the Cup in the midst of a generational shift, with enough serviceable pieces to be a dangerous team for anyone to face.
Brazil vs Portugal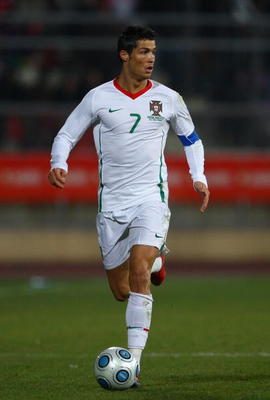 25 June, Moses Mabhida Stadium, Durban, Group G
Should either of these two teams stumble in one of their first two matches, this game will hold huge implications.
Brazil will have history on their side for this match, as they have defeated Portugal 12 times out of 18.
On an individual level, this will be a mouthwatering match for joga bonito enthusiasts, as Cristiano Ronaldo's sublime skill will be pitted against Real Madrid teammate Kaka's fantastic ball handling.
Mexico vs France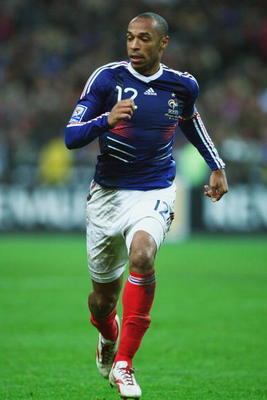 17 June, Peter Mokaba Stadium, Polokwane, Group A
France were apparently prized for their trickery and deception by being placed in a group where they could reach the knockout stage despite not being the seeded team.
Mexico and France both have the dubious distinction of having had disappointing, drawn out qualifying competitions. Mexico reacted in time in order to avoid the CONCACAF playoff, while France had to resort to a play-off against Ireland.
Ghosts of France's disappointing 2002 campaign could surface should Mexico pull off a victory.
However, in six matches all-time, France has never lost against El Tri.
Nigeria vs. Korea Republic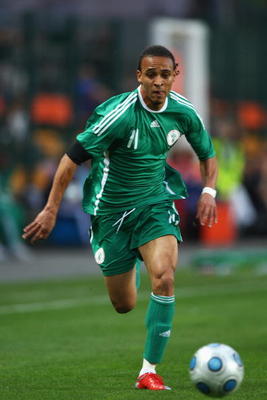 22 June, Moses Mabhida Stadium, Durban, Group B
This match will probably define one of the two qualifiers to the knockout stage from this group.
Korea, under the tutelage of Guus Hiddink, achieved unsuspected heights in 2002. They've been able to ride that momentum into the next decade as one of the best teams in the AFC.
Nigeria, on the other hand, is now a perennial qualifier to the World Cup, boasting oodles of talent but never quite able to reproduce the success they have in lower age groups.
Germany vs. Ghana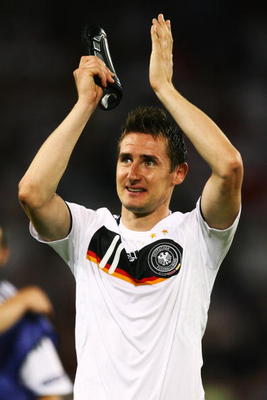 23 June, Soccer City, Johannesburg Group D
African nations figure to be a major presence in this World Cup due to their home field advantage of sorts.
Ghana left footballing fans with a good impression in 2006, scoring wins over Czech Republic and the USA before bowing out in the Round of 16.
Captained by Steven Appiah and led by Michael Essien, the "Black Stars" will look to secure passage to the knockout stages in a tough group.
Meanwhile, Germany is once again a dark horse candidate to win the World Cup.
Under Joachim Low, the Germans cruised to an easy first-place finish in their qualifying group and reached the EURO 2008 final.
Cameroon vs Denmark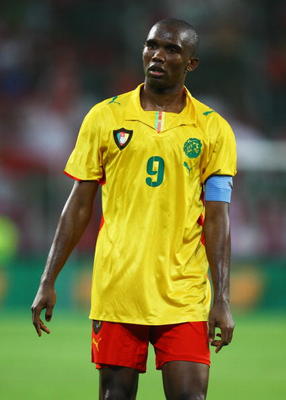 19 June, Loftus Versfield Stadium, Pretoria, Group E
Samuel Eto'o and Co. will look to continue Cameroon's upward trend in international events when they face a solid Denmark in the second match of their group.
With the Netherlands looking to grab one of the two spots within the group, this match will likely define the second invitee to the knockout stages.
Denmark will look to Christian Poulsen and Martin Jorgensen to generate offense and shoot for three points.
Cote d'Ivoire vs Portugal
15 June, Nelson Mandela Bay Stadium, Port Elizabeth, Group G
In one of the self-styled Groups of Death in the following World Cup, the Ivory Coast will look to assert itself as one of the top teams in the group from the very beginning.
Didier Drogba and Cristiano Ronaldo engaged in a long rivalry when Ronaldo was a Manchester United Red Devil, and they will look to rekindle that battle in either team's first match of the World Cup.
Winning this match could go a long way towards defining who makes it to the next round.
Spain vs. Chile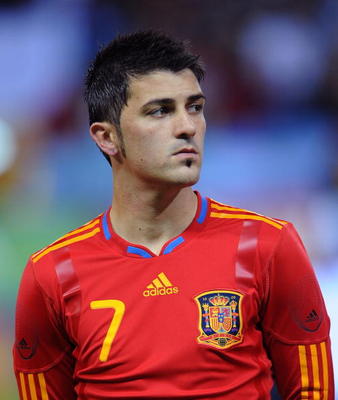 25 June 2010, Free State Stadium, Bloemfontein, Group H
With both of these teams probably having wrapped up qualification to the next stage, the stage is set for a guilty pleasure and bragging rights as the match may define who is first and who is second.
Spain is coming off a whirlwind last two years, in which they captured the EURO 2008 and seemed set to win the Confederations Cup in 2009 before being upset by the United States.
Chile, lead by former Argentina boss Marcelo Bielsa, have a very Spain-like mentality and can score in bunches. A potential spectacular matchup? Chile's Humberto Suazo vs. Spain's Carles Puyol.
Keep Reading