2009 NCAA Bowl Projections, Part Eight: The Mid-American Conference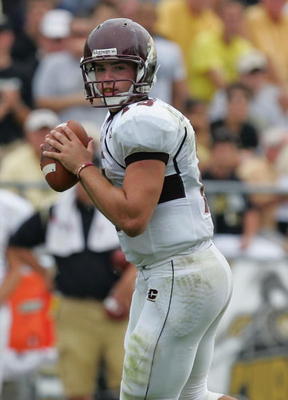 In the fourth non-BCS conference installment of the Bowl Projection Series, we look at the league that contains my alma mater: The Mid-American Conference.
A year after making headlines by nearly becoming a BCS Buster when Ball State started 12-0, the MAC has flown under the radar this year but has three great stories.
The biggest is probably Temple, a perennial also-ran who provided the sequel to Buffalo's 2008 rags-to-riches story. What looked like another ho-hum season after an 0-2 start turned into the Owls' best campaign in 30 years.
Nine straight wins gave Temple a chance at the MAC East crown, but a loss to Ohio squashed that. Still, at 9-3, the Owls are going bowling for the first time since 1979.
Instead, it will be the Bobcats playing for the MAC title, and their story is head coach Frank Solich. Six years after being unceremoniously dumped by alma mater Nebraska, Solich has Ohio on the cusp of their first MAC Championship since 1968.
To do so, however, they'll have to beat the recent model of MAC consistency: Central Michigan. Led by much-ballyhooed QB Dan LeFevour, whom many feel will follow Ben Roethlisberger's path to NFL success, the Chippewas are in the conference title game for the third time in his four-year career.
But while they've won more than two-thirds of their games and appeared in three straight Motor City Bowls, Central Michigan has not won a MAC title since the league split into divisions in 1997.
For the postseason, the MAC has five eligible teams with three tie-ins, plus a contingency plan with the EagleBank Bowl that will be exercised because the ACC can't provide an eligible qualifier.
Bowl-Eligible Teams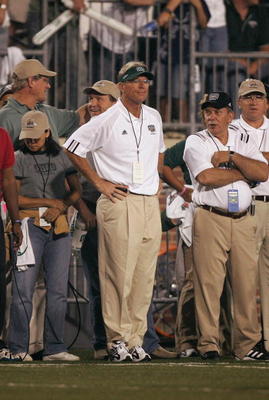 Here are the MAC's fab five postseason qualifiers:
Central Michigan (10-2, West Division Champions)
Ohio (9-3, East Division Champions)
Temple (9-3)
Bowling Green (7-5)
Northern Illinois (7-5)
Bowl Tie-Ins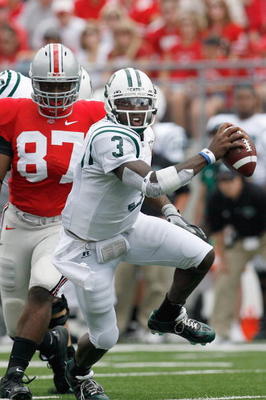 These are the MAC's usual landing spots:
No. 1: Little Caesars Pizza Bowl
No. 2: GMAC Bowl
No. 3: International Bowl
No. 4: EagleBank Bowl*
The Pizza Bowl is not required to take the MAC Champion, but the winners of both divisions are guaranteed to go to one of the top three.
With the EagleBank Bowl, a contingency agreement gives the MAC a spot that was forfeited by the ACC, who did not have eight bowl eligible teams.
With four slots and five teams, one will be left out, right? Not quite, as you'll see in the next slide.
Projections and Synopsis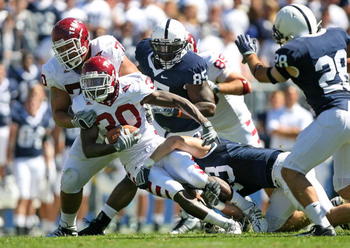 Projected Bowl selections:
No. 1: Little Caesars Pizza Bowl—Central Michigan
No. 2: GMAC Bowl—Ohio
No. 3: International Bowl—Temple
No. 4: EagleBank Bowl—Northern Illinois
No. 5: Humanitarian Bowl—Bowling Green*
Win, lose, or draw, the Chippewas will go to their fourth straight Pizza Bowl. Realistically, because of the rule saying they can choose any team, the folks in Detroit will always choose one of the three MAC squads from their home state.
The GMAC Bowl will then likely take Ohio, especially if they win the conference title. That sends Temple to the International Bowl to most likely battle UConn; the Owls will hopefully bring a crowd for their first bowl appearance since 1979.
The EagleBank is up next, and they will take Northern Illinois over Bowling Green. The Falcons already played Marshall this season, and with the Thundering Herd likely headed to D.C. in the other contingency slot, they won't take a chance on a rematch.
Bowling Green should be okay, however, as based on records and eligibility numbers, they are virtually guaranteed to go somewhere. That somewhere is likely Boise, where they would battle Idaho on the smurf turf.
Keep Reading