Arsenal Seeks Potential Prospects to Re-enforce Its Lineup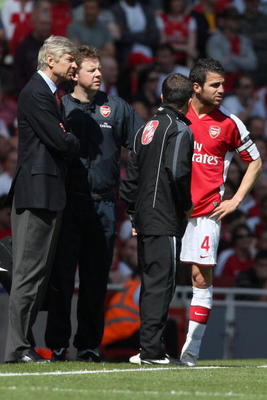 Yet another season is hampered by injuries, and Arsene Wenger is desperate to get the season back on track .
Everything got off to a flying start, and for a moment, it gave an impression that, at last, Arsenal were ready to challenge for titles. Minor setbacks at Manchester weren't enough to hinder the free-flowing football of Arsenal.
Yet again, the Highbury gods cursed the beautiful Emirates with a series of injuries to decisive players.
Wenger is emotionally attached to all his young guns, and he always wants his youngsters to get maximum exposure at the topmost level. Although the future looks bright with the budding talents, the current scenario is not so bright. Arsenal faithfuls are eagerly waiting for a trophy from the past four years, but as usual, November is dreadful for the gunners.
Robin van Persie was transforming into a deadly striker, but again, the injury has laid him down. Wenger was very confident about van Persie's abilities, and he even mentioned that Robin is the best striker in Premier League. Injury to the so-called best player raises many questions: Will the team sustain without his services for the rest of the season? Can they score without him?
The last couple of games easily demonstrated the importance of a player of the calibre of Robin. Wenger must be regretting the fact that he didn't sign any top-notch strikers in the summer to strengthen the attacking force . Now it's high time that Wenger must find a replacement for the injury prone striker.
Defence too looks fragile, and a strong centre back partnership is must for an attacking side like arsenal. Goalkeeping woes are getting worse. Almunia is ever so unpredictable with his poor positioning and lack of awareness. Vito Mannone showed glimpses of his abilities against Fulham but didn't get enough opportunites of late.
Wenger already mentioned that he's going to spend in the winter transfer market, and let's have a look at some of the likely players who can make a difference to the current arsenal squad and possibly end the trophy drought.
Marouane Chamakh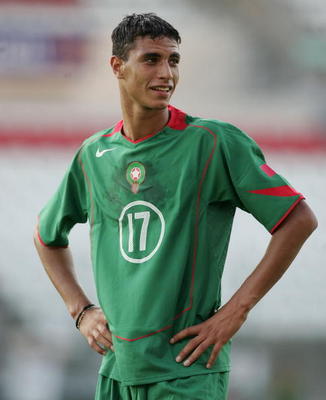 Chamakh is a Moroccan player, who plays for Bordeaux. He scored 14 goals in the 2008-09 season helping end the seven-year run of Lyon dominating the league. Chamakh is 25 years, 6-foot-2, great in the air, fast, and skillful.
He has 50 caps for Morocco and has scored 15 goals for his national team. Chamakh was close for a summer move to Emirates, but Wenger didn't agree with his transfer fee demanded by Bordeux.
It is widely believed that long-time admirer Wenger is preparing a January transfer bid for the Moroccan, as the manager looks for a replacement for long-term absentee Robin van Persie, but Bordeux recently warned that Chamakh is not for sale because they have qualified for the knockout stages of Champions League.
However, Chamakh is looking forward to competing in the English Premier League, and a deal might be in the cards.
Edin Dzeko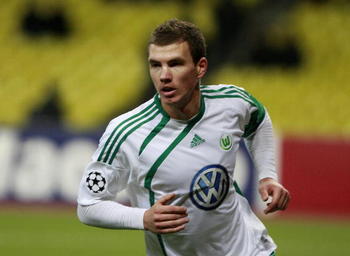 Edin Dzeko is a Bosnian footballer, who plays as a striker for the German Bundesliga club VfL Wolfsburg . He was the Bundesliga players' German Footballer of the Year for season 2008-09.
Dzeko also got ranked 13th in Ballon d'Or 2009 . He ended the 2008–09 season with 26 goals and 10 assists in 32 league matches for VfL Wolfsburg.
Apart from adding some aerial ability, following the summer departure of Emmanuel Adebayo, Dzeko would bring with him a sensational goal-scoring record. He's a beast in front of the goal and is a talented scorer, anywhere from in and out of the box. He's so clever and already fans are calling him the future "Zlatan." He's comfortable with either foot, and his 6-foot-4 frame is intimidating for any goalie.
He would be the ideal choice for Wenger as far his abilities are concerned, but his price is highly inflated, believed to be around 30 million Pounds, but Dzeko is worth every penny considering his recent form.
Andre-Pierre Gignac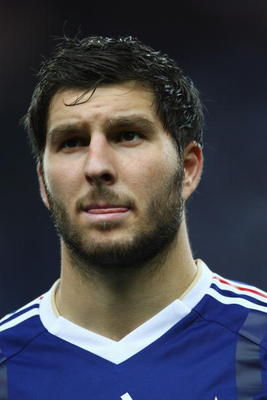 Andre-Pierre Gignac is a French footballer, who currently plays for French Ligue 1 club Toulouse and the French national team.
Gignac reached prominence during the 2008–09 season, becoming the league's top scorer netting 24 goals.
This 23-year-old, 6-foot-2 striker is keen on moving to a bigger club, but his price will be inflated due to his prolific record in the previous season .
Wenger's affinity for French players might again be proved when he signs Gignac for Arsenal in january.
Loic Remy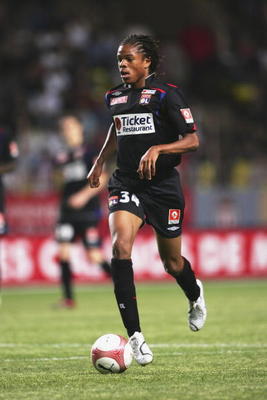 Loic Remy is a french Football player, who currently plays for French club OGC Nice in Ligue 1.
Remy primarily plays in the lead striker role, but also operates in the wings and attacking midfield positions .
The 6-foot-1 striker is an attractive prospect, and Wenger is believed to be watching him closely.
He is available for an affordable price, and if Wenger has belief in his abilities, then surely Remy will become a future star in Arsenal colors.
Mario Balotelli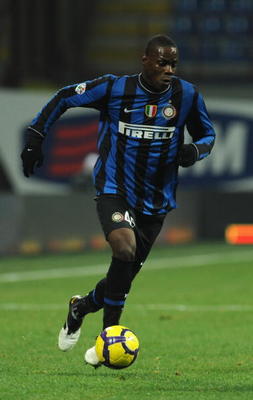 Mario Balotelli is an Italian footballer, who plays for Serie A club Internazionale Milan. He is known for being a fast-paced striker with great technical ability that can play anywhere along the front line.
He is also known as "Super Mario Balotelli." He is also considered a very good set-piece taker and is regarded as one of the game's most promising prospects for the future.
Balotelli's straining relationship with coach Mourinho hints at a possible move out of Milan.
Even though this 19-year-old 6-foot-3 striker's disciplinary record is not so satisfactory, he can be one of the best in the world under the tutelage of Wenger.
Guillermo Ochoa
Guillermo Ochoa nicknamed "Memo," is a Mexican football goalkeeper, who currently plays for America in the Primera Division de Mexico.
He was voted the 11th best goalie in the world in 2008 .
Arsenal's goalkeeping department is lacking some serious talents, and this 24-year-old can easily raise the standards of goalkeeping at the Emirates.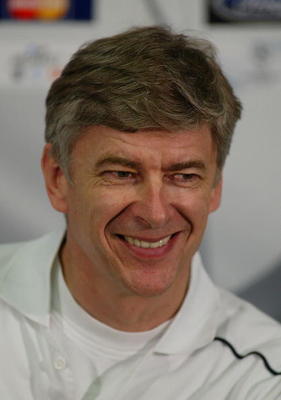 Arsene Wenger must be feeling the pressure after going trophy-less for so long. With the current Arsenal squad, a trophy is nothing more than a pretty dream.
Wenger must turn the tide and sign a few highly rated players who are capable enough to survive in the big games.
Monsieur Wenger is a great manager, but he must understand that pretty play doesn't always yield the required results . The team must be a combination of all aspects, but at the moment, the physical game is by far out of Arsenal's play, and the team is small and weak .
Wenger must bring in a few more dimensions to his team, and that's the only way Arsenal can get back as a challenging force in the topmost league. Wenger has got some serious decisions to make in the upcoming transfer window, and his wise acts will surely end the trophy drought...but as always, he's so unpredictable.
Keep Reading

Arsenal: Like this team?