2009 NCAA Bowl Projections, Part Two: The Mountain West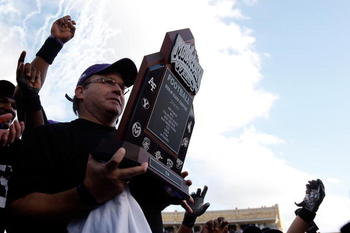 In the first part of my FBS Bowl Projection series, I profiled the SEC. But in order to give equal time to the "little guys" of FBS, I will also spotlight a non-BCS conference every day in addition to one of the big boys.
First up in that series will be the conference likely to have the "BCS Buster" this season—the Mountain West.
The MWC isn't part of the BCS, but they've proven in recent years that they belong. TCU, Utah and BYU have all been consistent Top 25 teams in the last few years, and the Utes have won a pair of BCS games this decade—including last season's triumph over 12-1, third-ranked Alabama in the Sugar.
The MWC normally has five bowl tie-ins; however, with TCU likely to head to the BCS, that opens up a sixth slot.
Unfortunately, there are only five bowl-eligible teams, which means that the conference's spot in the Humanitarian Bowl—a spot they just took over from the ACC this year—will be forfeited.
Bowl-Eligible Teams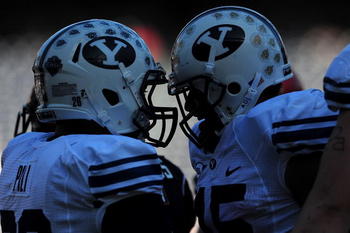 Five out of nine MWC teams have qualified for post-season consideration. In order of record, they are:
TCU (12-0)
BYU (10-2)
Utah (9-3)
Air Force (7-5)
Wyoming (6-6)
Bowl Tie-Ins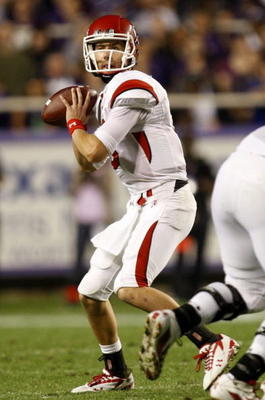 In order of selection, the MWC's bowl alliances are:
#1: Maaco Bowl Las Vegas
#2: Poinsettia Bowl
#3-#4: Armed Forces Bowl, New Mexico Bowl
#5: Humanitarian Bowl
As with any other conference, if an MWC team is selected for the BCS, every bowl is knocked down a slot. As I mentioned earlier, because TCU is likely headed to the BCS, and there are only five eligible teams, the Humanitarian slot will be forfeited.
The Armed Forces and New Mexico Bowls do not have any particular selection order, but cannot choose until teams are locked into the Maaco or Poinsettia Bowls.
Projections and Synopsis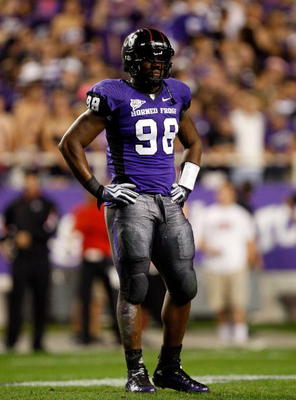 Projected selections:
#1: Orange Bowl (BCS) – TCU
#2: Maaco Bowl Las Vegas – BYU
#3: Poinsettia Bowl – Utah
#4: Armed Forces Bowl – Air Force
#5: New Mexico Bowl – Wyoming
This is probably the easiest conference with more than one bid to peg.
Barring a bizarre act of God (or perhaps a 90-point Cincinnati win and a 300-point Boise win), TCU will finish no lower than No. 4 in the BCS rankings and go to the Big Dance.
Their likely destination is the Orange, who would select them to play Georgia Tech in a bizarre spread vs. option matchup.
That knocks the Maaco and Poinsettia down a peg. BYU has been to Las Vegas four years in a row, and as they are the best team remaining again, they should make a fifth straight appearance in Sin City.
That would send 9-3 Utah to the Poinsettia—where they beat Navy in 2007.
If I have to explain to you why the Armed Forces Bowl would take Air Force, then I wish you good luck on your citizenship test. The Falcons have been there two years running but have yet to record a win, so maybe the third time will be the charm.
The New Mexico Bowl then gets Wyoming by default, and the Humanitarian gets to enjoy it's contingency plan.
And as for that guy on the left, that's TCU DE Jerry Hughes. Get to know him, because he's likely going to be very high on your favorite NFL team's draft board.
Keep Reading

TCU Football: Like this team?