Jaimee Grubbs Photos: Another Tiger Woods Mistress?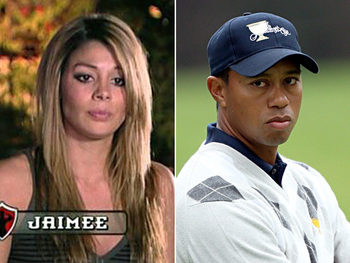 This is just getting ridiculous.
Just days after the story about Tiger Woods having an affair with VIP hostess, Rachel Uchitel, another woman has stepped forward and claimed to have had a sexual relationship with Tiger, only this one has proof.
While Uchitel has denied the affair from the beginning, Grubbs has text messages and voicemails from the world's greatest golfer implicating him that US Weekly will supposedly release on Wednesday.
Click through to check out Jaimee Grubb's pictures and get my prediction on what actually happened at the very end.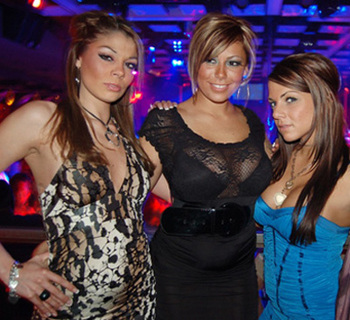 If Jaimee (left) seems familiar to you, that's because you may have seen her on VH1's Tool Academy. Apparently Jaimee has a thing for douchebags with fake tans and spikey hair. Tiger has a thing for Swedish supermodels.
How did these two end up together again?
As much as my respect for Tiger would drop if it turned out to be true that he did cheat on his wife, it would drop even more if it turned out to be with a woman named "Jaimee."
Unnecessary extra vowels at the end of a woman's name is often times a sure sign of stupidity.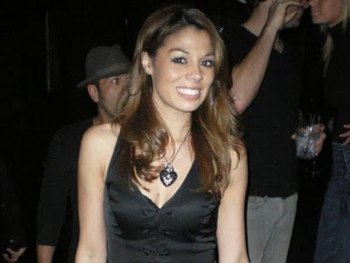 You have to admit, she's not too bad looking though. Tiger could do worse.
He could do a whole lot better, but he could do a lot worse.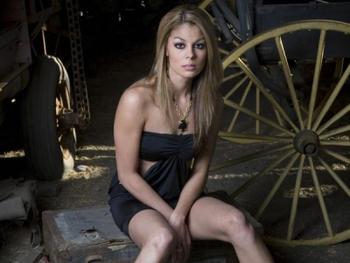 The verdict is out on whether Grubbs is a golf fan, but chances are she's a huge fan of money, which Tiger has a little bit of.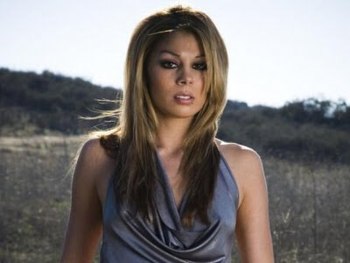 Grubbs says she hooked up with Tiger first in 2007 and has since had over 20 sexual encounters with him. I want to see the dates of those encounters and line them up with Woods' career.
Did he sleep with Jaimee after wins? Losses? Bad rounds? Great rounds? Wednesdays? I need to know these things!
What Really Happened?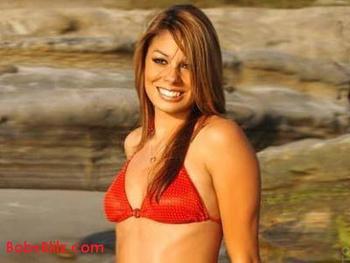 Okay, here's my guess as to what exactly happened:
Take a look at Jaimee. She doesn't look too much different than Rachel Uchitel, does she?
What if Tiger never cheated with Uchitel? What if someone saw him with a woman (Grubbs) that looked like Uchitel, then leaked that story to the press? Then Elin, who had suspected Tiger to have been having an affair (like Grubbs claims) confronted Tiger on it?
Now Tiger is in a weird situation. He is having an affair, but not with the woman that he's being accused of having one with. Either way, his wife is pissed and comes at him like a pit bull, resulting in the craziness that happened with the car.
That's my guess, making Tiger one unlucky SOB. He had been having a 31-month affair that got broken up when the media accused him of having an affair that didn't actually happen.
Either way, I will be really excited to see and hear the evidence that Jaimee Grubbs claims to have.
More From The Tiger Saga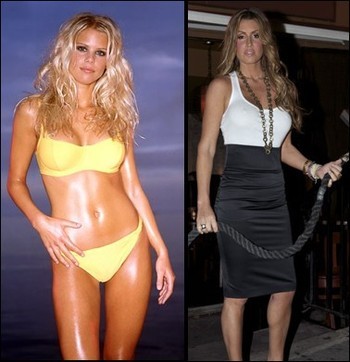 Keep Reading