The Sexiest Female MMA Fighters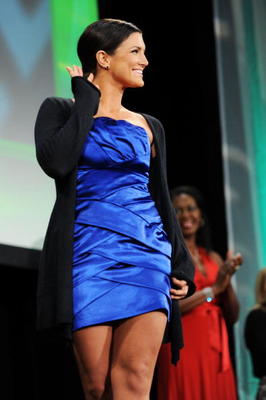 I know what you're thinking!
Writing a B/R article on "The Hottest Women In Martial Arts" is a cheap tactic to try to get internet hits and improve one's writer ranking. Such blatant hack jobs objectify women and should be treated with the contempt they deserve.
Gimme a break, It's my 100th article! :)
This list is in no particular order.
Meisha Tate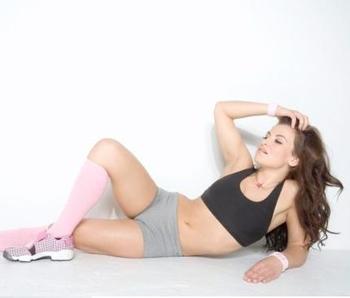 She's got a 7-2 MMA record. That's looks AND talent.
Carina Damm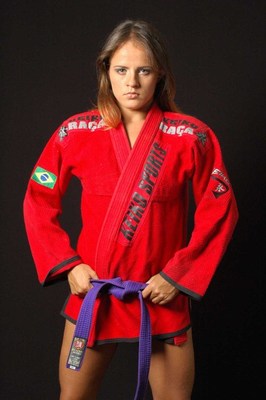 She's got a 12-3 record in MMA.
Her nickname is "Beauty but the Beast."
Can't disagree with her there.
She tested positive for steroids in 2008, but she returned to fighting this September.
Rosi Sexton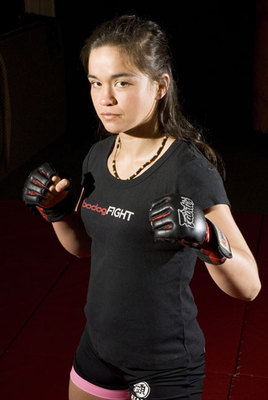 10-1 with her only loss to Gina Carano. She's a lot smaller than Carano, so it'll be interesting to see what she does in the lower weight classes. Her last fight was for Bellator in June.
Kyra Gracie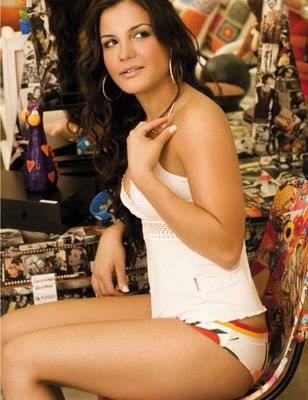 From the notorious Gracie family.
She's not really a fighter, as she's more of a submission grappler, but because there aren't any real rules to this list, I'm letting that little stipulation slide.
Michelle Waterson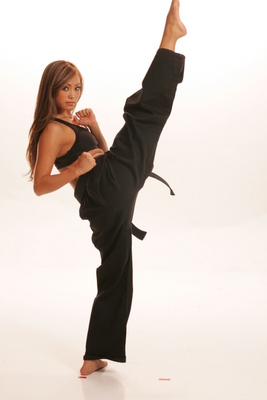 The Karate Hottie.
6-3 MMA record isn't so shabby.
Can anybody say "knockout?"
Gina Carano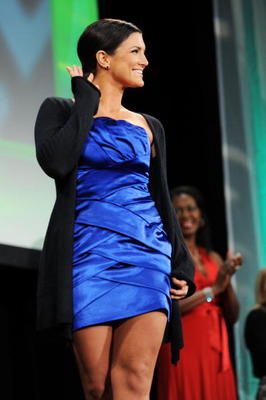 A moderately obvious pick for this list.
Michelle Nicolini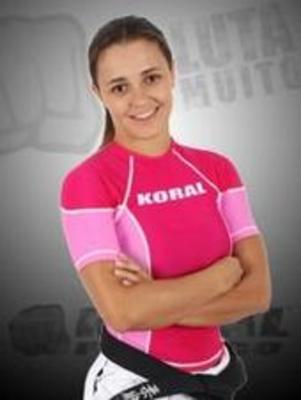 Technically Michelle is a BJJ practitioner and instructor.
Who cares about "rules?"
Formerly attached to Robert Drysdale, this cutie is a serious BJJ blackbelt with a guard you can't escape.
Erin Toughill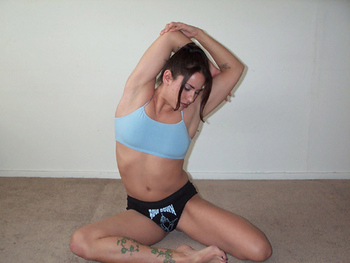 Toughill Pronunciation Guide: It''s pronounced: "Toe hill."
Laila Ali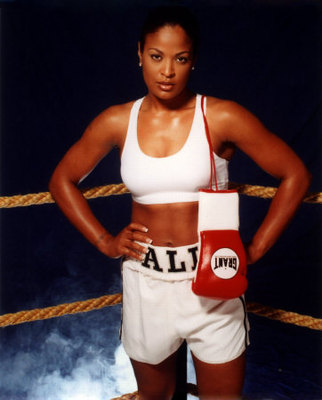 Muhammed Ali's daughter doesn't fight in MMA, but you have to wonder what kind of damage she could do in MMA if she did.
Kerry Vera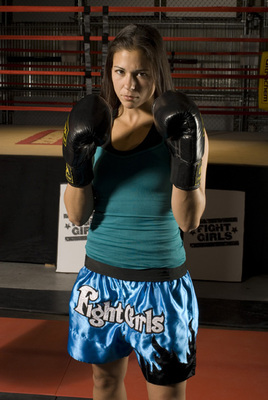 Brandon Vera's wife blasted Kim Couture last weekend, generating a lot of hype about her potential in Strikeforce's 135 lb division.
A talented muay thai striker, Kerry Vera is a girl to keep an eye on.
Keep Reading