Five 2010 Offseason Moves That Could Get The Chiefs Back into The Playoffs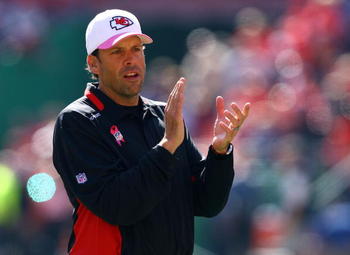 After a upset win against the Steelers, the Chiefs have finally shown how much potential they have and how good they could be.The Chiefs 2009 offseason was very good getting Matt Cassel, Mike Vrabel, and Mike Brown all solid starters. If the Chiefs have another solid offseason they can turn into a playoff caliber team. And there are some good names out there that have been rumored of potential suitors for the Chiefs in 2010. So here is a list I made of moves that could turn the Chiefs back into the playoff race.
#5 Trading The Chiefs 1st 2nd Round Draft Pick to The Indianapolis Colts for Safety Bob Sanders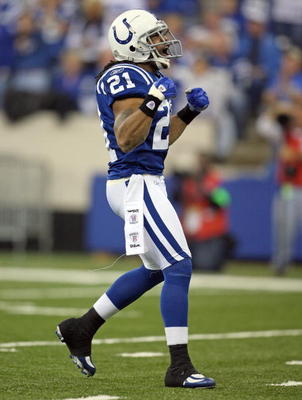 This move would be huge and there have been rumors going around that the Colts are looking to trade Safety Bob Sanders. The move makes sense, Because the Chiefs secondary is a mess and young corners Brandon Flowers and Brandon Carr, and veteran safety Mike Brown need that 4th guy to have a complete defensive backfield.
#4 Signing New England Patriots Offensive Guard Stephen Neal Out of Free Agency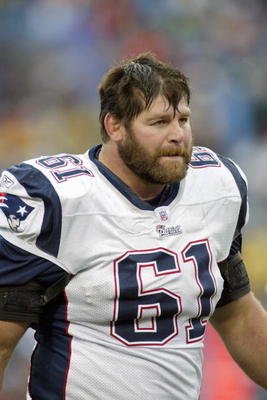 Stephen Neal being one of the most underrated offensive linemen currently in the NFL is a 3-time Super Bowl Champion and could bring alot of help to a really bad Chiefs offensive line. Stephen Neal would be at right guard opposite of 4-time Pro-Bowl guard Brian Waters. This move also makes sense not just, because of his contract expiring, but because of the New England connection Scott Pioli has. I could see him signing a 3 year deal with Kansas City another plus would be for the Chiefs to get him would be that New England would be focussing on resigning Logan Mankings.
#3 Signing New England Patriots Nose Tackle Vince Wilfork Out of Free Agency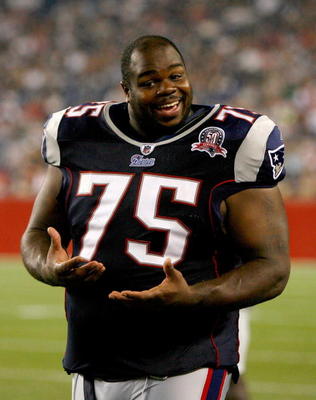 Another New England Patriots connection with The Chiefs would bring in Nose Tackle Vince WIlfork to Kansas City. The nose tackle postion in Kansas City is a mess having Vince Wilfork on the Chiefs defensive line would make the Chiefs have the best defensive line in the AFC West. Imagine two young top 10 draft picks Tyson Jackson and Glenn Dorsey along with Pro Bowler Vince Wilfork would be a nightmare for opposing teams.
#2 Trading The Chiefs Other 2nd Round Pick and 3rd Round Pick to The New Orleans Saints for running back Reggie Bush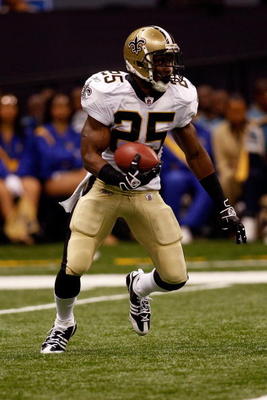 Out of all these moves i have came up with this one is probably the one most likely to happen. There have been multiple rumors of Reggie Bush being possible trade bait for the Kansas City Chiefs. The move would work well for both the Chiefs and the Saints. It would be good for the Saints, because they don't have to worry about the money and the Saints have two prommising running backs in Mike Bell and Pierre Thomas so the Saints can win without Reggie Bush. It would be good for the Chiefs, because they need a back that can catch passes and Reggie Bush would be a good complement to Jamaal Charles.
#1 Drafting a Offensive Tackle in The First Round of The 2010 NFL Draft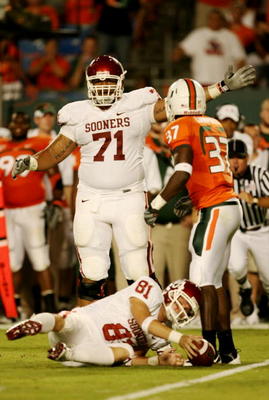 In order for the Chiefs to get to the playoffs they need to have a good offensive line wether if they draft Oklahoma's Trent Williams, Iowa's Bryan Bulaga, or even Oklahoma State's Russell Okung (If available) would be key. Branden Albert is not that good of an left offensive tackle, but still a great offensive linemen i except the Chiefs to move Albert to right tackle and if they draft a good offense tackle in the Draft to left tackle.
Keep Reading

Kansas City Chiefs: Like this team?