Five Things the Anaheim Ducks Can Be Thankful for This Holiday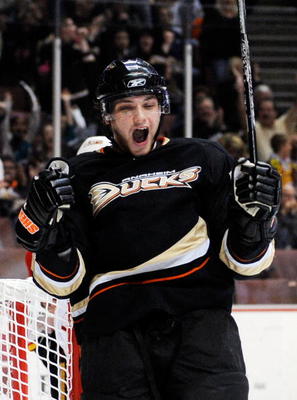 Hockey fans have a lot to be thankful for this holiday season.
If you're a San Jose Sharks fan, you're thankful to be at the top of the standings. If you're a Blackhawks fan, you're thankful to to finally see what that Marian Hossa contract will bring you. If you're a Maple Leafs fan, you're grateful for the Carolina Hurricanes.
In the spirit of Thanksgiving, and recent wins, I've decided to go with a list of what the Anaheim Ducks should be thankful for this year.
Corey Perry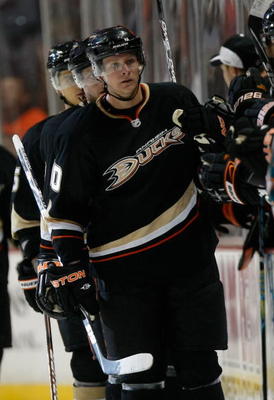 I'm very faithful to my Hockey religion, so I will do my best to obey the Hockey Gods and leave it at that. If you don't know why the Ducks are thankful for Corey Perry, take a look at his stats, and see if you can spot the trend.
Watch why the Ducks are thankful to have Perry here:
http://www.nhl.tv/team/console.jsp?&id=41954
Winning at home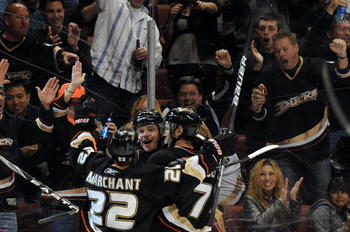 The Ducks are currently in the middle of a seven game home-stand. Having won three of the first four games at the Honda Center is a huge boost in the right direction for this team that has struggled at home already this season. Before heading out on the road for a brutal December schedule, the Ducks are set to face Chicago Blackhawks, Phoenix Coyotes, and the first matchup of the season against cross town rival, Los Angeles Kings. Capturing points from any of these Western Conference teams would be a major bonus for the Ducks.
JS Giguere looking more like JS Giguere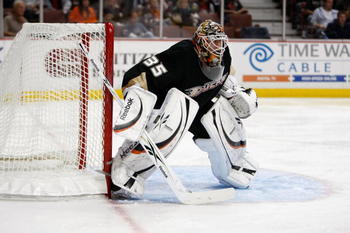 The Ducks are finally starting to get their goaltending situation figured out. As JS Giguere is showing that he is returning to playoff form, the Ducks are showing confidence in his game and in their own personal play as well. The defense is looking sharper, the offense is scoring goals, and most importantly, the team is getting wins. If Giguere can continue to improve in the net, the Ducks might find themselves improving in the standings as well.
The Incredible Finnish Line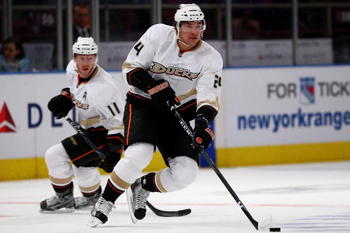 I don't know what everyone else is calling them, but that's my name for the trio including Teemu Selanne, Saku Koivu, and Evgeny Artyukhin. Selanne recently gave Artyukhin the nickname "Mr. Incredible", and after the threesome connected for what became the game-winning goal against Carolina on Wednesday night, I'd say they're all pretty incredible. Scoring from anywhere other than the Ryan-Getzlaf-Perry line is always a plus.
59 games remain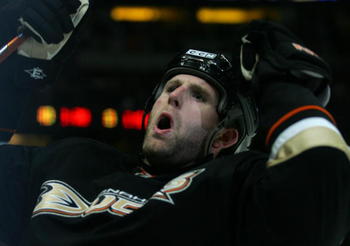 With a terrible start to the season, there is really only one thing the Ducks and fans can be thankful for, 59 more regular season games means that they still have plenty of opportunity to take advantage of Corey Perry, JS Giguere, the "Incredible Finnish Line" and hopefully turn this season around.
Keep Reading

Anaheim Ducks: Like this team?