Who is to blame for the dumpster fire in Oakland?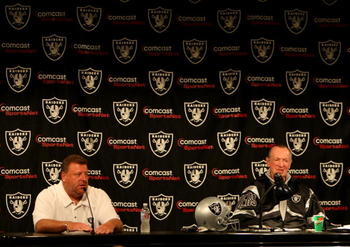 Who is responsible for the chaos in Oakland. In my mind everything starts with the OWNER. So check out my slideshow and please leave your comments and any ideas of who else fault it could be............................I am a raider fan and not a Raiders hater...im only 13 and therefore have not really witnessed a good or even mediocre season.
Al Davis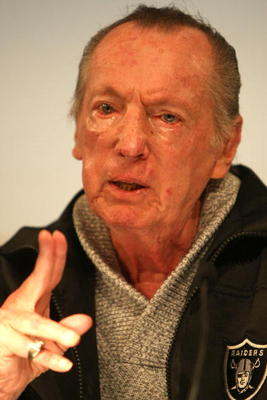 Ok first off. How can you make decisions for a football team when u cant even crap by urself. He cant think staright and still thinks this is football in the 70's. He needs to give up SOME power to a smart young gm or coach
Jamarcus Russell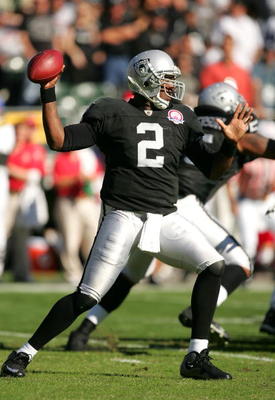 Well well well. He got benched by a guy named Bruce Gradkowski. That sounds like a old 40 year old man that lives in a trailer and drinks beer. He but at least he can win a game. He is harder worker the JM and gets paid fractions of what Jm gets paid
Tom Cable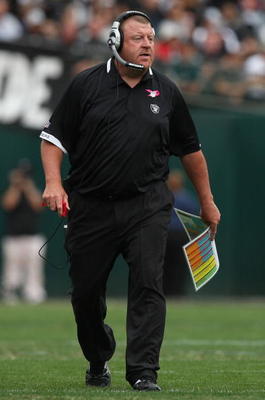 Ok. i dont know where to start. He is suspected of beating up his wife and punching a fellow coach. In my mind he isnt a good leader or a smart coach. So i he isnt the future of the Raiders then why is he still ur coach... get RID of him. He is holding a team back that has some talent.
Super Bowl XXXVII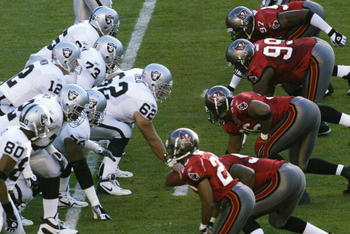 The raiders have not had a winning season since then. Let me take that back they have not even had a 6 win season since then. That was a high point of the raiders 2000's and since then they have been in a tailspin.
Keep Reading

Oakland Raiders: Like this team?