Top 10 Things I Am Not Thankful for in Sports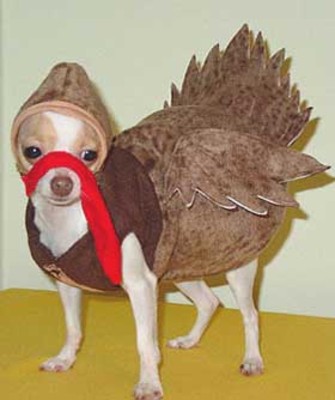 The holidays are a great time for everyone to get together and remind themselves what they are thankful for.
The list may include family, friends, a place to live, food to eat, and one's health.
It's a touching moment when someone lets a tear or two tinkle down the cheek.
But who wants to cry?
I thought I would sprinkle a little bah humbug for everyone and remind you not to be thankful for everything in this crazy, messed-up world we live in.
After all, there are people who will actually dress up their dog in a turkey costume this holiday season and think it is cute.
I won't venture into any heavy topics. This is only sports.
So sit back and let out the hate before you sit next to an annoying family member this holiday season.
This is my own personal take, so please feel free to add to the list. I am sure you will identify with something.
No. 10 Bud Selig
Where do I begin with this guy?
Should I take a cheap shot and point out the resemblance he has to a turkey?
Nah.
How about I rip him for the debacle in the All-Star game in Milwaukee or the idiotic rule to have home field advantage in the World Series determined by the Midsummer Classic?
I'll pass there too.
Oh. I know.
Steroids.
Gee thanks commish.
All of us baseball fans really appreciate your passive approach when dealing with steroids. You let the union establish rules that did not test for something that is illegal, and it ultimately destroyed players, fans, and the record books.
If you cared about any of the three mentioned above, you would have grown a set and cracked down on the issue.
No. 9 NHL Regular Season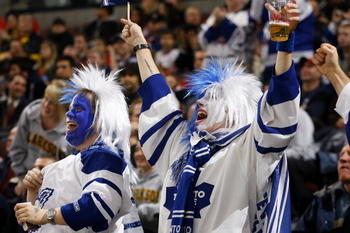 The NHL regular season is kind of like the long car ride you take with the family every now and then.
The kids in the back seat chirp, "Are we there yet?"
When you finally arrive at the destination, you have a great time, but you wish there was a way to avoid the long trip and annoying kids.
The destination for NHL fans is the playoffs, but the journey to get there is awful.
Don't tell me to limit the baseball regular season.
There is a huge difference.
Baseball fills the summer nights of casual sports fans on a daily basis, and it provides us with something to do on an otherwise boring night.
The NHL regular season only excites diehard hockey fans and turns off the casual sports fan.
Unless you want to be a niche sport, keep doing what you're doing.
No. 8 Keeping Score on PGA Tour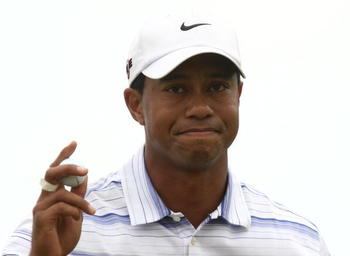 Nice putt Tiger—not can you please sign here and verify what you did?
It sounds dumb, and it is.
Look, I am an avid golfer, and at one point I was an assistant golf professional, so don't tell me I don't understand the rules and tradition of this foolish rule.
Touring pros have been disqualified and lost majors because of this.
Scores are updated live at the course, on TV, and online.
So what gives?
The PGA Tour is always changing its courses to adapt to the new technologies in golf, so why not adapt this rule to conform to technologies in our world?
It looks ridiculous when Tiger makes a winning putt at Augusta and then has to march into the scoring tent to sign a scorecard that proves he won.
No. 7 Fans Who Wear an Outdated Jersey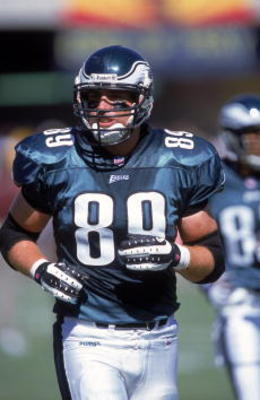 There is a big difference between wearing a throwback Reggie White jersey to an Eagles game and wearing an old, beat-up Chad Lewis jersey.
I understand that fans don't want to cough up the dough each time a player leaves. I am fine with that. But there is no rule that says you have to wear a jersey to every game. Wear a t-shirt or something else.
I'm sure the Chad Lewis jersey is lucky, but it is also embarrassing.
So do yourself a favor and get rid of it.
No. 6 $7 Beer At Games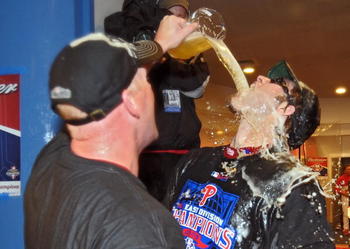 Let's put this into perspective for a moment.
Suppose you want an ice cold case of a domestic light beer.
You would probably pay about $30.
All of a sudden you go to watch a game and you are shelling out $7 for one beer.
At that price you are paying $168 for a case.
And we get upset over gas prices?
No. 5 Fans Going Crazy for Free Hot Dogs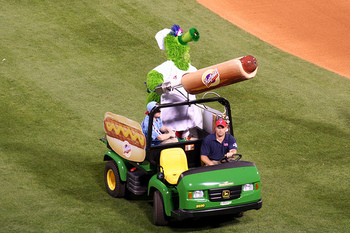 I love when the Phillie Phanatic rolls out in this little contraption and starts picking off people in the stands with hot dogs.
He parks his weenie mobile in between two sections (insert any dirty joke there) and then stands there with the hot dog bazooka.
He wants for fans to cheer, and the loudest section gets the chance to receive a free hot dog.
Yes, I said hot dog.
Not money. Not a free trip.
A hot dog.
I have no problems with free hot dogs. My problem stems from fans acting like dopes as they dive over each other and flail their arms trying in vain for the Phanatic to notice their pathetic existence.
The best part is that only fans in the lower level are fortunate enough to receive these treats.
Why is that so great?
Because they paid over $100 for a ticket, yet they are enthralled by a $3 hot dog.
No. 4 Cowboys, Lakers, and Yankees fans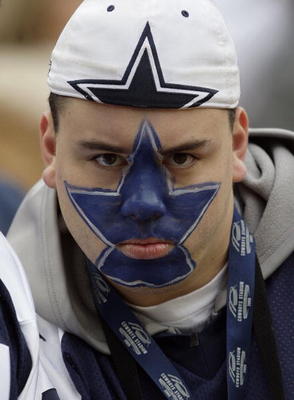 This mutt is probably born and raised in Chicago, which is why he annoys the living hell out of me.
I can't stand people who are fans of the Cowboys, Lakers, or Yankees and have no connection to the area whatsoever.
Philadelphia crawls with these types of fans. I doubt half of them could pick out Dallas on a map if you spotted them Texas.
Somehow they jump on the bandwagon and go along for the mindless ride.
We all know someone who is a fan of one of at least these teams, and we know they are clearly a front runner.
Tragically, there are fans that support all three teams.
No. 3 Notre Dame Football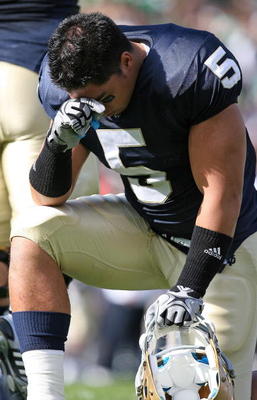 You can pray all you want, but Notre Dame football will always suck.
Keep telling yourself that this is the year Notre Dame runs the table or wins eight games.
It is laughable to watch the Fighting Irish falter year after year.
It could not happen to a worse collection than this pathetic bunch.
You defiantly refuse to join a conference because you are Notre Dame.
The Irish think their soon-to-be vacant head coaching position is going to lure in someone great. You may want to reconsider.
Why would anyone want to coach there?
And why do the fans still think Notre Dame is a hotbed for football?
No. 2 Overtime in the NFL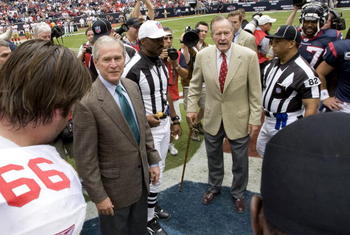 Two teams finish beating each other's brains out in an epic football game, and the best the NFL Competition Committee can do is decide the game on a coin toss?
I don't get it, and nobody else does either.
I know players don't want to get hurt playing for extended minutes and all of the other blah, blah, blah.
Throw the fans a bone here. We get to see our team play once a week for 16 weeks. Don't let the outcome of a great game hinge on heads or tails.
I'll take heads.
No. 1 BCS System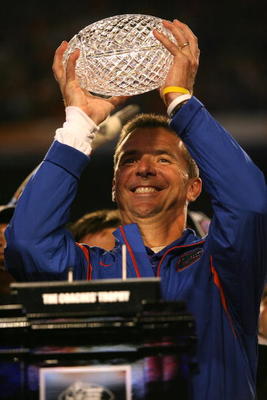 Urban, you're gonna have to put the ball back on there please. Thanks.
Actually, please break the crystal and consider your championships tainted.
I am not a Florida Gator hater, so don't get worked up. It could have easily been Pete Carroll holding the trophy, but the Urban Legend was the last one to win, so he gets picked on.
The BCS system is the worst idea mankind has ever had when it comes to sports.
Ever.
Short shorts in basketball?
Nope.
Baseball players batting without helmets or any protective gear?
Not even close.
The NFL overtime system is bad, but at least they settle the difference on the field.
The BCS system hangs in the balance of a computer.
Give everyone a shot at this thing. If you need an idea of how to get this thing done, check out this link.
Keep Reading