5 NFL Players That Need To Get Off Their Respective Teams!!!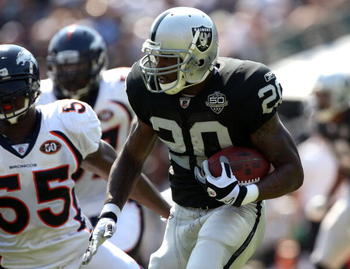 In the NFL there are always several players that have talent but is just being wasted on their respective teams. Throughout the year these players showcase their talent, yet due to the depth of the team of the just shear bad quality the players can't live up to what they are really made of. Most of these players are high draft picks that get tired of waiting around for their chance or their team to improve. These players can come from anywhere and I believe they should be recognized for their talent and give others a realization of their situations.
5. LenDale White RB Titans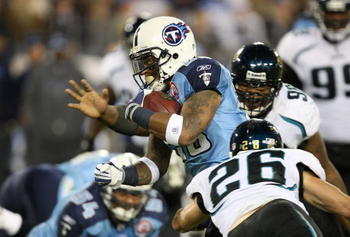 LenDale White is a very young proven NFL back. He can be an every down back, and he can also be a very great compliment to a speedy back. In 2007 he rushed for 1110 yards and 7 touchdowns. He was an every down back that season and showed the durability to carry the load. In 2008 he rushed for 773 yards and 15 touchdowns, while being a great compliment. Right now he is being barely used in Tennessee's running back core while Chris Johnson gets most of the work. Right now he seems to have a bitter view of Johnson and the Titans. Beside's Javon Ringer seems to be a more likely candidate to be a compliment to Johnson. White is to talented to be backing someone up with the few amount of quality backs in the league.
4. Kevin Kolb/Michael Vick QB Eagles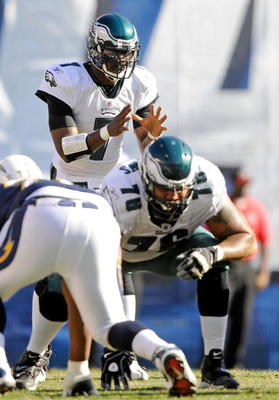 Both of Philadelphia's backup QB's have to much talent to be backing up Donovan McNabb who is probably going to be around much longer. Michael Vick won't play another position, and isn't very enthusiastic about the wildcat. Kolb played several games this year and was very successful. He isn't getting any younger and by the time McNabb retire's, Kolb will be hitting his 30's. Both QB's really need to get out of Philly.
3. Matt Leinart QB Cardinals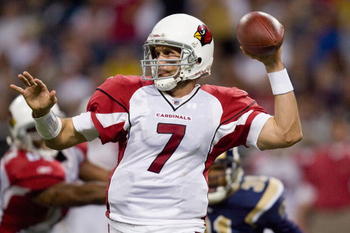 Matt Leinart was one of the most prolific passers in college history. So far in the NFL he hasn't been very successful. I believe he isn't really suited for Arizona's type of offense. Arizona's offense is geared more towards a QB that takes risks and has a big arm. Much like a Jay Cutler of a Brett Farve type. Leinart is more of a west coast type that is more into the shorter very accurate passes. Lets face it with Anquan Boldin and Larry Fitzgerald they don't need his type of QB.
2. Darren McFadden RB Raiders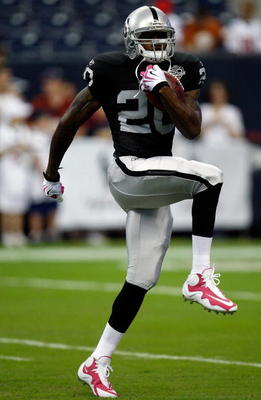 Darren McFadden was the most talented RB to come out of college since Adrian Peterson. So far in his career he has been marred by injuries. Through the injuries Michael Bush has emerged for the Raiders, and they also have the ever solid Justin Fargas. Much like White he needs a fresh start and a team that will use him right. With the shortage of backs in the league, the Raiders should be able to get pretty much for him. He needs to get out. I want to see the same back we saw in college at Arkansas.
1. Shaun Rogers DT Browns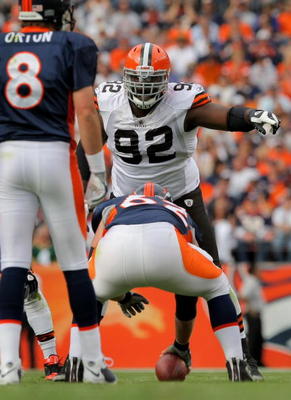 Shaun Rogers is arguably the best DT in the NFL. He consistently needs a double and sometimes triple team to keep him in check. Right now in Cleveland he just isn't going to go anywhere. He is in his early 30's and is to good to be wasted in Cleveland. I am a die hard Browns fan, enough said!
Honorable Mentions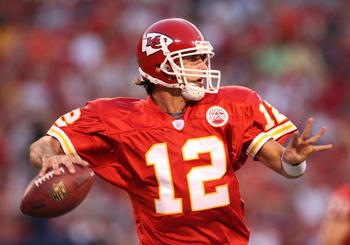 Brodie Croyle
Brady Quinn
Terrell Owens
Limas Sweed
Randy McMichael
Keep Reading