Super Cereal Big East Bowl Projections: Rutgers to Meineke, Syracuse to Fiber One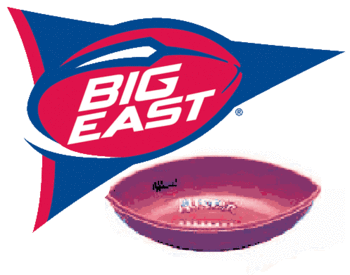 After another exciting weekend of Big East football, it's becoming more apparent where the conference's top teams will be playing this holiday bowl season.
For most teams, bowl eligibility has been secured.
For one team, bowl eligibility is one win away.
And for a couple teams, the only bowls they will be seeing this winter are stacked in the cupboard.
Good if you're into cereal—bad if you're into football.
But to be fair to both football bowl-bound Big East teams and cereal bowl-bound ones, let's look at some Big East Bowl Projections and cereals to go along with them.
Cincinnati Bearcats
Football Bowl: Sugar Bowl (Big East BCS)
Cereal Bowl: Frosted Flakes
Brian Kelly is doing it again in Cincinnati. His Bearcats are in control of repeating as Big East Champs and returning to a BCS bowl for the second straight year.
The only thing standing in Cincy's way is a showdown with Pitt the last week of the season.
Just like Tony the Tiger (not a Bearcat, but a big cat nonetheless), They'rrrrrrre Grrrrrreat!
And currently the greatest team in the Big East.
Pittsburgh Panthers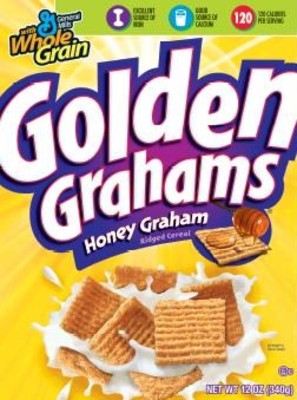 Football Bowl: Gator Bowl (Big East No. 2)
Cereal Bowl: Golden Grahams
The Pitt Panthers have had one of their more memorable seasons in recent history, winning nine of their first 10 games and their first five Big East matchups.
Led by senior quarterback Bill Stull, the Panthers picked up a key road win at Rutgers in October amidst a five-game sweep of their Big East opponents to date.
Perhaps the highlight of the Panthers' season so far was two weeks ago, when Pitt defeated the Notre Dame Golden Domers 27-21.
However, Pitt wouldn't be standing at 9-1 (5-0 BE) without their dynamic freshman duo at tailback (Dion Lewis and Raymond Graham), who have collectively run for over 1,600 yards and scored 17 touchdowns.
After beating the Mountaineers and dropping the final game to Cincinnati, look for the Panthers to wind up in the Gator Bowl, barring an upset of Stanford by Notre Dame this upcoming weekend.
Rutgers Scarlet Knights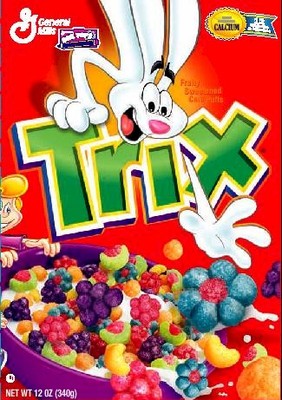 Football Bowl: Meineke Car Care Bowl (Big East No. 3)
Cereal Bowl: Trix
Ahh, the Scarlet Knights.
They never cease to surprise you, do they?
Just when they look like a JV team against Army, they go out and get a huge win at UConn and shut out the USF Bulls at home.
And just when you think the Scarlet Knights are looking good heading up to Syracuse to face the bottom-feeding, star player-losing Orange, they lay an egg and barely show up.
Ahh, the Scarlet Knights.
Tricksters of your emotions they are.
So, going along with the theme here, Rutgers will round out the year with a win at Louisville on Black Friday and pull the upset versus West Virginia to earn the love of the Meineke Car Care folks.
Rutgers will be in Charlotte this holiday season.
West Virginia Mountaineers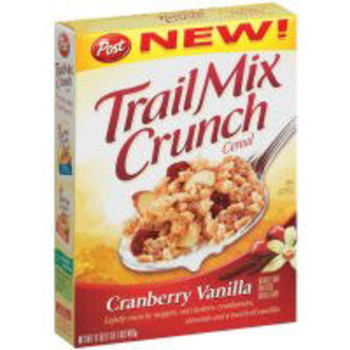 Football Bowl: International Bowl (Big East No. 4)
Cereal Bowl: Trail Mix Crunch
The Mountaineers lost a heartbreaker at Cincinnati two weeks ago and are about to drop their last two games of the season when they host Pitt this weekend and travel to Piscataway on Dec. 5.
It's been an up and down year for WVU, and it's unusual to see the Mountaineers eliminated from any chance of a conference championship with a few weeks left to play.
But Noel Devine and Jarrett Brown can't do it all, and that includes locking up a top bowl slot.
It will be a nice road trip up to Toronto, but what the heck do Canadians eat up there?
Trail mix seems like a safe bet, and an appropriate cereal to snack on comin' from them ol' country roads in the mountains of West Virginia.
Connecticut Huskies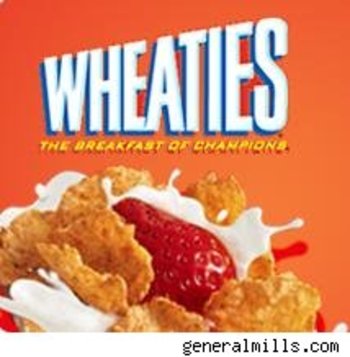 Football Bowl: Papajohns.com Bowl (Big East No. 5)
Cereal Bowl: Wheaties
Saying it has been a difficult year for the Huskies would be an understatement, but after giving the Big East its fourth victory in two years versus Notre Dame last weekend, the Huskies may have finally found the right formula to win the big game.
What happens when you eat your Wheaties?
Good things happen, and UConn has been eating them all year.
The results may not have been there in the beginning, but all of UConn's losses this season have been by four points or less.
With two home games remaining versus Syracuse and South Florida, expect the Huskies to eat double doses of their Wheaties en route to a trip to Birmingham, Alabama.
South Florida Bulls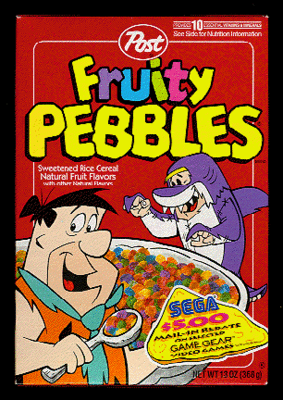 Football Bowl: St. Petersburg (Big East No. 6)
Cereal Bowl: Fruity/Cocoa Pebbles
Ever have a bowl of Fruity or Cocoa Pebbles?
As a kid, they seemed like a great idea.
Those tasty, sugary little things start out really enticing, what with the colors, the crunch, and the chocolately or fruity taste.
But halfway through the bowl, the sogginess begins to set in, and you're left asking yourself, what happened here?
Kind of like the South Florida Bulls the past few years.
They have started off 5-0 in each of the past three seasons, only to fall apart in the second half of the year.
The Bulls are bowl eligible and should finish the year with a winning record, but after losing to Connecticut in the final week, they get stuck in the last Big East Bowl slot.
At least St. Petersburg is a quick drive!
Louisville Cardinals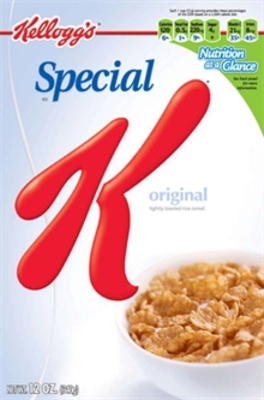 Football Bowl: N/A
Cereal Bowl: Special K
Why Special K?
Well, K stands for (Steve) Kragthorpe, and he is a special coach.
Not special in the eyes of Louisville fans, but special in the eyes of his older female relatives, mom included.
Plus, Special K is a boring cereal.
Not much flavor, and you know what you're going to get each bite.
Hey, at least they beat Syracuse.
Syracuse Orange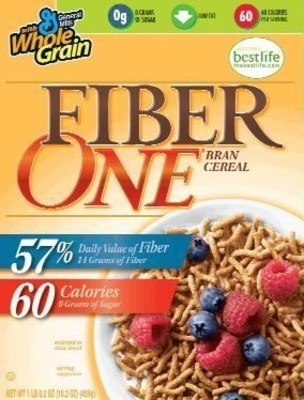 Football Bowl: N/A
Cereal Bowl: Fiber One/Grape-Nuts/All-Bran
Give credit where credit is due: The Orange beat Rutgers handily, and there's no doubt the better team won that day.
But is Syracuse "back?"
Well, they lost to Louisville 10-9 a week ago.
Was this win a fluke?
Well, given the body of work this season, "one of these things is not like the other."
It doesn't seem likely that Syracuse will march to Connecticut and pick up a victory this weekend after the Huskies' big win at Notre Dame, so the Orange will be stuck at the bottom of the Big East, again, with nothing but a bowl of high-fiber cereal.
But maybe a bowl of Grape-Nuts or Fiber One won't be the only type of bowl in Syracuse's near future.
I wholeheartedly believe it won't be.
In fact, it might be closer than they think—located right in the men's room.
(Photos courtesy of General Mills, Kellogg's, and Post)
Keep Reading