The NHL's Most Under and Overrated Players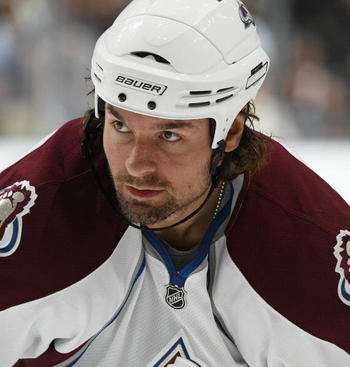 The NHL is one of the biggest sports leagues on the planet. They have some of the greatest personalities in sports, not to mention the amazing skill of their players.
However, the abilities of some players in this great league are often either praised too greatly or not enough.
Sometimes, it gets to the point that I'm ready to burst. Here are some of those cases. We'll start with some of the most overrated players in hockey.
Sidney Crosby, PIT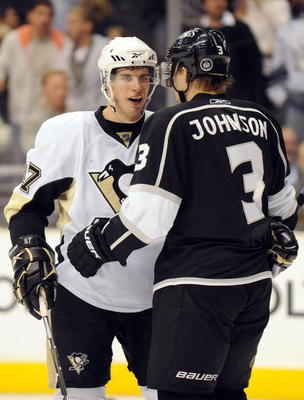 While I am a diehard fan of the Pittsburgh Penguins, sometimes things go a little bit too far. Most cases of overestimation of talent just come with people rating players a little bit too high on the Richter Scale. With Crosby, it's the media.
I can't say that he isn't a good hockey player because he has great hockey sense, and when he senses an opportunity, he goes for it.
I'm not a fan of his for many reasons. His attitude on the ice isn't perfect, he isn't entirely ready for captaincy, yet the media is all over him.
He has his own brand of skates. Go into any sports store, and he'll be plastered all over the walls. He gets put in every single NHL commercial, despite his terrible acting.
Like I said, he's a good player, but you've got to draw the line somewhere.
Tim Thomas, BOS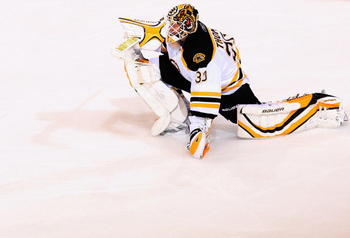 Keep in mind folks, this is my opinion. In my opinion, I don't like this guy one bit.
Firstly, he's the goaltender for the Boston Bruins. Because of their huge turnaround, somehow he gets credit for it more than Claude Julien, or Peter Chiarelli.
His acrobatic abilities are amazing, but that's just about it. He is not very good in shootouts, and it was his attitude that cost the B's the conference semis against Carolina.
If you look at the overtime goal scored by Scott Walker in Game 6, you can see that his original shot hit the post, and Thomas thought that the puck went in the net.
He started to storm off the ice like he does, when he realized too late that the puck was still live and that Walker had an open net on his rebound.
If you ask me, Ryan Miller deserves to start for the USA at the Olympics more than he does.
Dustin Byfuglien, CHI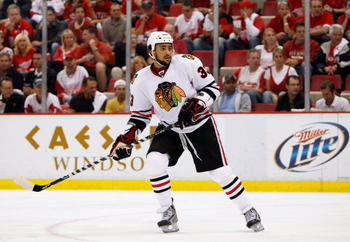 He weighs in at 257 pounds and is the heaviest player in the NHL. He also is known for getting Vancouver Canucks players mad. That's about it.
Again, here you've got a classic case of a team that was once eating the floor and are now Stanley Cup contenders.
He's got a laser for a shot, and is the "Canada Killer" when it comes to scoring against Canadian teams, however, in reality, he is nothing special. His playing style reminds me a bit of Boyd Gordon.
OK, maybe that's a bit harsh.
Moving On...
Now, I think that I've had enough of bashing players here, and even though there are many that should be and will be truculently and half-heartedly abused in the future, we should move on to more positive things.
Here are the most underrated players in the game today. Again, keep in mind that these are only my opinions and feel free to add yours in the comments.
Dany Sabourin, BOS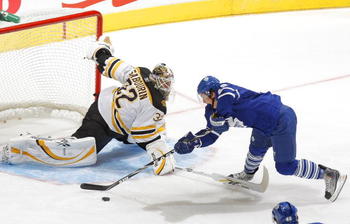 I feel very strongly about this player because he is the one that carried the Penguins into the postseason last year, while Fleury got all the credit. He has played with the Calgary Flames, Vancouver Canucks, Pittsburgh Penguins, Edmonton Oilers, and he currently "plays" with the Boston Bruins, even though he has yet to start because he has his behind on the bench while Thomas gets bailed out by Zdeno Chara.
It's infuriating especially when he got doused by Pittsburgh then hardly used at all in Edmonton, leaving all of the talent that Sabby has just become the water boy. He may have not shown himself completely until now, but look at Tim Thomas. He's was also a late bloomer. I could go on all night about Mr. Sabourin's situation.
Steven Stamkos, TBL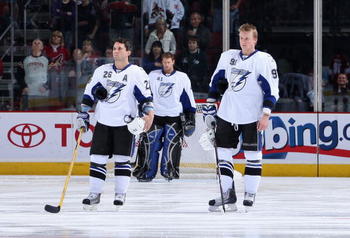 It was the 2008 NHL Entry Draft. Who would go first? Doughty or Stamkos?
When the Tampa Bay Lighning picked Steven Stamkos 1st overall, he had immense pressure on his shoulder to perform. When he didn't, everyone turned their attention away from him and decided that Stevie sucked and that he would never be a good player.
This, however, was the farthest from the truth. He would get better as the season went on, going on scoring streaks multiple times, while everyone else decided to watch Ovechkin.
Now, he is in the middle of his second NHL season, and has come a long way from his old status of "sucking".
He has 24 points in 21 games, and 15 of those are goals.
If he keeps this momentum up, he will finish up this season with 35 or 40 goals. I guess it's just more of that good old, Rick Tocchet magic!
Shea Weber, NSH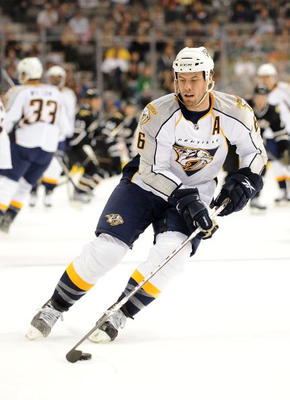 I really like this guy. Some wouldn't exactly call him underrated, and that's why I almost didn't pick him, but then I remembered, this is my article, and it's my choice, so here we are.
I don't know why some people find him underrated. He has a good shot and plays very well under pressure. Maybe it's because he plays in Nashville, since hockey isn't exactly what's playing in the bars around there.
No matter what, he is a good player, and if the Preds were a better team and they got farther into the playoffs, I bet Keith Jones and Pierre McGuire would be fighting over him in TSN's annual playoff pool.
There are many reasons why Jones, McGuire, and many other hockey analysts would be after Weber, and many of them have him in the Olympics for Team Canada already.
Yes, Shea is already getting much exposure, and you can probably see why I hesitated to pick him.
However, take a look at these big names on D. Brian Campbell, Zdeno Chara, Jay Bouwmeester, Rob Blake and Bryan McCabe. They all get more exposure than Weber, and they all scored less than Weber's 53 points last season.
Dominic Moore, FLA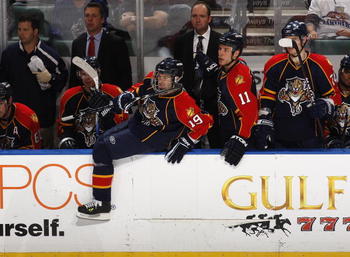 This guy is one of those players who had a monkey on his back in Toronto and was never the same. There is nothing much to say about Moore, except that he is overlooked because of how many teams he has played for, but don't ever count him out. Many people forget that he had a 45-point season last year.
He is also a wizard in the shootout, scoring on dekes for Toronto on many occasions, however, shootout goals don't count as regular points, so he doesn't get credit for them.
Nonetheless, he is a good player, and he should have a good season down in the southern tip of hockey.
Travis Moen, MTL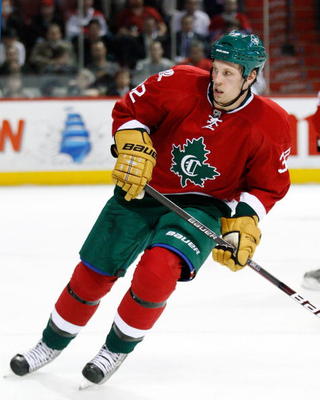 "What? He's still in the NHL?" Yes, in fact he is.
Travis Moen is currently a painfully underrated player, who people forget even existed when he played a vital role in the Anaheim Ducks' cup run back in 2007, where he scored 7 goals and ties the amount of goals that he scored all season last season with Anaheim and San Jose.
I've never seen him in an ad for the NHL, possibly because he is injury prone and possibly because he doesn't get enough points, but if the NHL actually appreciated what the players do in the playoffs, then Fernando Psani would sponsor RBK. Not "Sid the Kid."
Thanks for reading.
Keep Reading