Hockey season is finally upon us! That empty feeling that occupies my stomach once the Stanley Cup ends is finally gone.
So, to celebrate the return of the NHL, I thought I would take a look at the sexy women in the stands that root for all the toothless men on the ice.
Say what you want about hockey, but these players have the ability to reel in some amazing women.
The ice may be cold, but these beauties can melt it with their hotness. Here are The Hottest Wives and Girlfriends of the NHL.
No. 12: Elena Dementieva—Maxim Afinogenov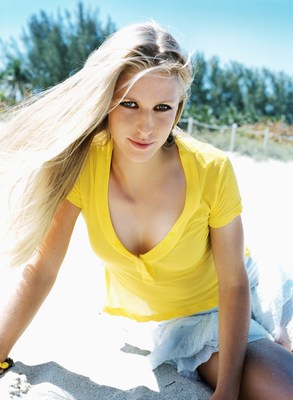 If these two ever get married, can you imagine trying to fit their names on a wedding cake? That's a lot of icing.
At least it would be a sporty wedding. Maxim took the tried and true approach of hooking up with another athlete.
Someone who understands your lifestyle and looks this good on a beach? What more could you ask for?
No. 11: Emma Andersson—Henrik Zetterberg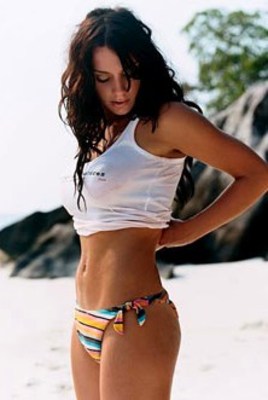 This Swedish fish is definitely a Jill of all trades. She is a model, actress, singer, and even won the Swedish version of Survivor .
That works out because her fiancé, fellow Swede Henrik Zetterberg, is a man of many talents on the ice. That's probably why he asked her to marry him. I'm sure it had nothing to do with, say, the way she looks in swimwear.
No. 10: Jessica Welch—Richard Zednik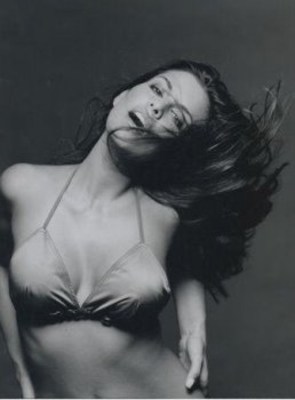 Jessica Welch is more than just a pretty face. She has also been on Are You Afraid of the Dark? for an episode. And also an episode of MTV's Undressed . Um, there was also this other thing just called Cheech .
Okay, maybe she is just another pretty face. I don't think Richard Zednik is complaining.
No. 9: Piritta Hannula—Niklas Hagman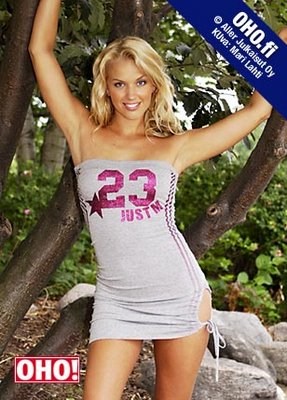 The former Miss Finland and Miss Scandinavia may not speak English very well, but sexy translates in any language.
She's also had two kids and continues to look as fine as ever. I can respect that.
No. 8: Amy McCarthy—Dan Hinote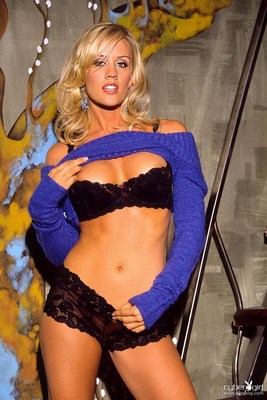 The sister of mega-hottie Jenny McCarthy is no slouch herself. Amy has also posed for Playboy , and she also has a pretty decent sense of humor.
It seems that when she and St. Louis Blues player Dan Hinote got married, they had their guests show up in their favorite 1950s outfit.
Frankly, I don't really care what the McCarthy sisters get dressed up in; I'm more concerned about them dressing down .
No. 7: Hilary Duff—Mike Comrie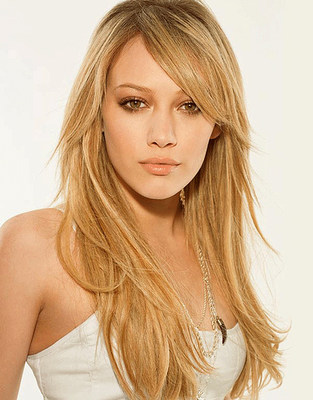 Relax, it's okay to think that Hilary Duff is hot—she's 22.
The former Disney cash cow is now a full-grown woman with her very own athlete boyfriend. She doesn't just support her Oilers boyfriend from home either; she loves to go to games and yell and cheer like she knows what's going on.
No. 6: Carrie Underwood—Mike Fisher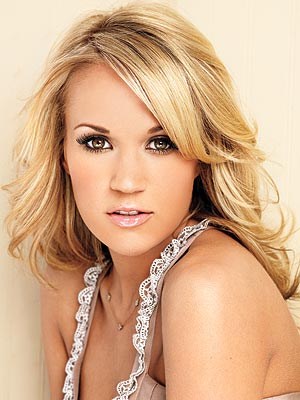 When Carrie Underwood went from being a complete unknown to a household name by winning American Idol , she took full advantage of it—yes, by becoming a country star, but also by using her newfound celebrity and obvious sexy looks to start dating athletes.
She started off by dating Tony Romo, but she has since moved on to gritty hockey player Mike Fisher. She's only a basketball and baseball player away from the athlete dating cycle.
No. 5: Gena Lee Nolin—Cale Hulse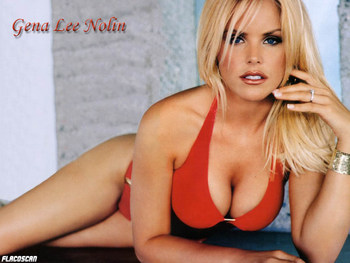 This Baywatch babe proves that you don't actually need to be a good athlete to get an amazingly hot trophy wife.
Cale Hulse is an average NHL player at best, but somehow he managed to land Nolin. She's okay, I guess...
No. 4: Angelica Bridges—Sheldon Souray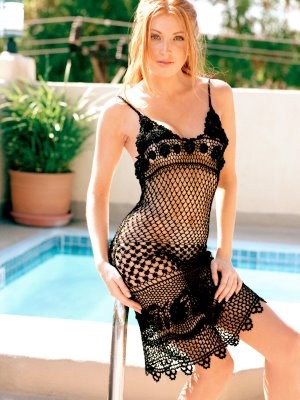 When you think of Baywatch , hockey isn't exactly the first thing that comes to your mind—or the 15th. But two different veterans from the greatest show ever to use slow motion have found themselves some hockey husbands.
This spicy redhead is shacked up with Sheldon Souray. I honestly have never heard of him before, but I know now that he at least has amazing taste in women.
No. 3: Melanie Collins—Scottie Upshall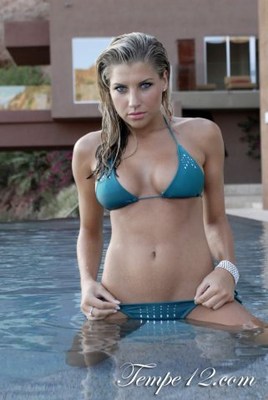 Melanie Collins is a favorite of mine because not only is she ridiculously hot, but she also does a fantastic job as a reporter for NBA TV. If there's one thing I love more than my sports, it's being brought my sports by beautiful women.
Collins apparently loves all sports because she is currently dating Phoenix Coyote Scottie Upshall. I'm just hoping he doesn't get traded somewhere cold. Melanie should always be in bikinis.
No. 2: Willa Ford—Mike Modano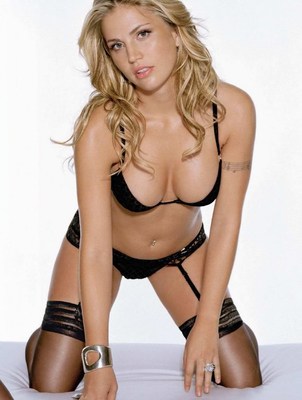 Willa Ford is hot.
Mrs. Mike Modano, who was once known as the Bad Girl of Pop, is now a full-time actress. She lends her "talents" to such movies as the made-for-TV movie Anna Nicole Smith biopic and, of course, the most recent Friday the 13th , where her role was to look hot and get killed.
Whatever she does, she certainly will be on the Hall of Fame list for hockey wives, or even just athlete wives, for a long, long time.
No. 1: Elisha Cuthbert—Dion Phaneuf
Sean Avery made waves when he talked about other hockey players liking his sloppy seconds, referring to Elisha Cuthbert.
Sean, props on landing her in the first place, but I would take Elisha Cuthbert in a second even if she was someone's sloppy 28ths.
She is so smoking hot that it's hard to even write this right now and pay attention. In fact, I'm going to go watch The Girl Next Door now. I'll see you later.
More From Mike McD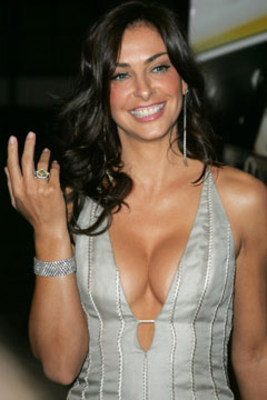 If you liked this, check out The 15 Hottest Wives and Girlfriends of NASCAR !