Free Agent Predictions Part I: Notable Type A's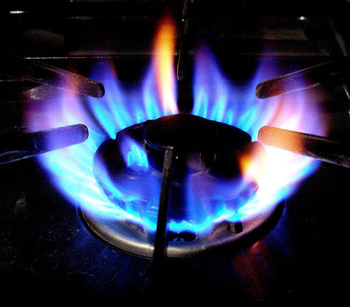 As much as I love baseball and miss the game this time of year, I get by fine this time of year thanks to hot stove mania. I'm always all over the web, checking out rumors, getting a grasp of what's going on.
I'm big on predictions too, seeing where everyone thinks free agents will end up. So I'll make some predictions of my own. Yes, I do realize that if I make 50 predictions, I'll be lucky if 10 of them are correct.
Also, before you make any criticisms, keep in mind how difficult this is. Piecing this together—figuring out which players are compatible with which teams—is no easy task. If your favorite team has a need that I don't account for in this, keep in mind they could fill that need through trade or signing a non-tendered player.
I'll start with the Type A free agents, then Type Bs, and finally a few interesting unranked free agents. Enjoy!
Matt Holliday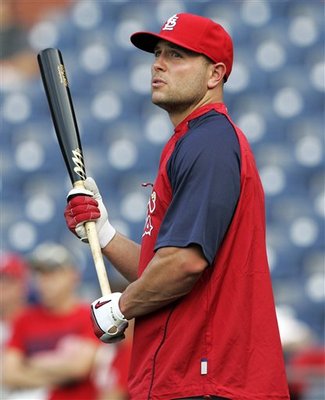 Signs 7 year deal with New York Mets
He's the top player on the market, and yet the market for him couldn't be less clear. The Mets and Cardinals may not have the money, the Angels don't want him, the Yankees don't need him, the Red Sox want Bay back, and the Giants might not want to make the commitment.
I'm going to go with the Mets though. Their bitter rivals (the Phillies) just made their second straight World Series, and their crosstown rivals (the Yankees) just won the whole thing; the Mets need to make a statement. When Minaya wants someone, he usually gets him. It boils down to that; do the Mets want him? They should.
John Lackey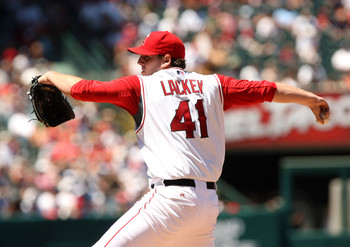 Signs 5 year deal with Milwaukee Brewers
The market for Lackey is a lot clearer. After all, at least two thirds of the teams could use a front of the line starter.
The Yankees, Red Sox, and Mets should all show some interest. However, as all those teams have bigger priorities, I see Lackey signing in a smaller market.
While the Mariners and his hometown team the Rangers could get involved, I ultimately see Doug Melvin (who offered CC Sabathia $100 million last season) ponying up and getting the Crew another ace to pair with Yovani Gallardo.
Jason Bay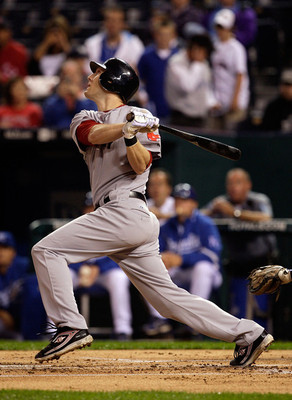 Re-signs with Boston Red Sox for 5 years
I'm sure some in Boston are fretting over the team's inability to sign Bay before the end of the exclusive negotiating period, but I don't think they should be.
The general consensus is that both parties enjoyed their time together. I still can't see Bay signing for less than 5 years and $70 million, and I think the Red Sox will gladly yield a little to Bay's demands to not risk losing such an integral part of their lineup.
Chone Figgins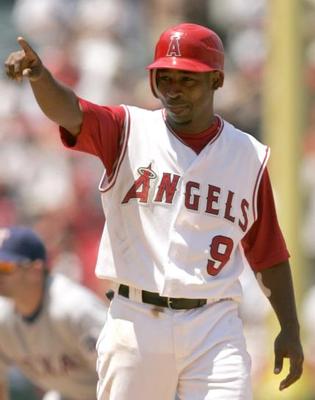 Re-signs with Los Angeles Angels for 3 years
There have been rumors around the web that the Angels actually wouldn't mind losing this guy: that they'd gladly let Maicer Izturis and Brandon Wood fill out the 3B hole.
I won't believe this. I think Chone Figgins is so important to the Angels that if they can't re-sign him, they might as well go into rebuilding mode. He's that integral to them.
I don't get the Chicago connections either. The White Sox traded for Teahen to fill their 3B need and they have LF and DH to worry about. The Cubs seem content to let Jeff Baker be their full-time 2B.
The Angels' uniform is the only uniform he's ever worn, and I can't see him wearing a different one next season.
Jose Valverde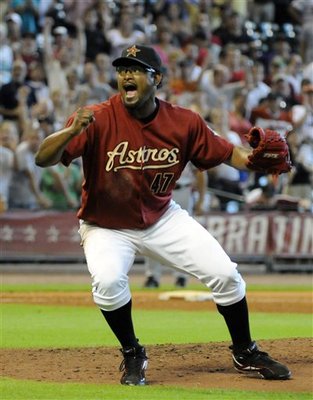 Signs 2 year deal with Philadelphia Phillies
Personally, if I were Ruben Amaro Jr., there's no way I'd shell out the cash to sign this guy. Brad Lidge will not be as bad as he was last season, and it makes no sense to shell out $20-plus million for a guy who will likely end up the 8th inning man.
However, no team has been linked to Valverde more than the Phillies. Recent rumors of him coming to the Tigers seem unfounded, as the team does not not have that kind of cash to shell out. Neither does his 2009 team, the Astros.
Like I said, I'm going with the general consensus here 'cause I have no idea how the closer market is going to play out.
Johnny Damon
Re-signs with New York Yankees for 2 years
The Yankees made such a mark this time a year ago, that I think everyone is convinced they're going to go out and sign all the best free agents again.
They won a World Series, and as such, I don't see it happening. They should be more than content bringing back Damon as opposed to chasing Holliday or Bay, neither of whom they need.
If Damon demands too much, perhaps the two part ways. Ultimately, I don't see anyone giving Damon more than two years, so I see him going back to New York.
Randy Wolf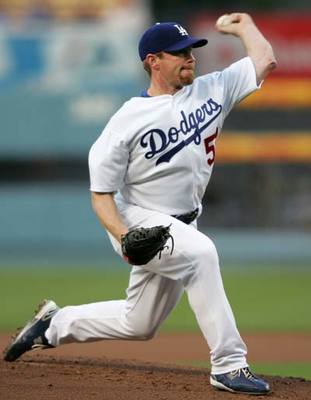 Signs 2 year deal with Arizona Diamondbacks
Wolf is quite the interesting case. It seems most of the teams that could need him are not teams he'd be dying to play for, and most of the teams he'd want to play for don't really need him.
I'm of course talking about Wolf's well-publicized preference for pitching on the West Coast. I'm sure he'd much rather pitch on the East Coast than not pitch at all, but I do see a few matches that work for Wolf too.
I initially thought the Dodgers would bring him back, but in light of the McCourt fiasco, he might be out of their price range. The Dodgers' division rivals, the Diamondbacks, have a need for pitching and play on Wolf's favorite side of the country. Sounds like a match to me.
Marco Scutaro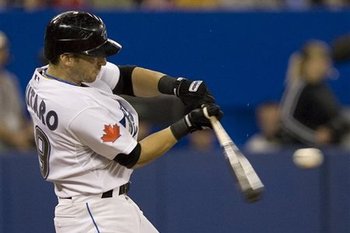 Re-signs with Toronto Blue Jays for 2 years
It doesn't make sense, because I think this guy is a heck of a player, but I don't see a huge market for his services this winter (at least not at his rumored price tag of three years, $20-plus million).
My Tigers should be all over this guy, but they seem content not to spend on the SS position. Similarly, I see the Red Sox going with a cheaper option as well, maybe bringing Gonzalez back.
If his demands go down or he agrees to play second or third, his market obviously expands. For now, I just see him sticking him with Toronto.
Jermaine Dye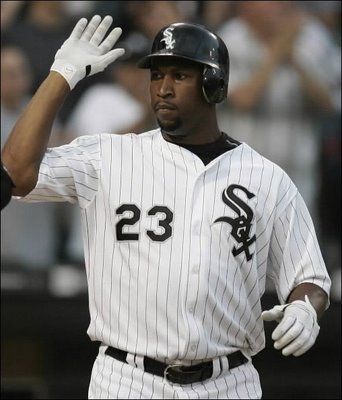 Signs 1 year deal with Texas Rangers
Midseason, I thought this guy was all set to earn a three year deal worth at least $30 million. Instead, it looks like he'll be available at a bargain price.
He is much better than he showed in the second half. The White Sox as a whole played incredibly uninspired baseball after the All-Star break and it may have gotten to Dye. Who knows, but he is not a .179 guy.
Texas makes perfect sense to me, as they're looking for a DH type, and if need be he could play RF, though his defense has gotten pretty bad. Both New York teams, San Francisco, and Seattle all could be suitors too.
Orlando Hudson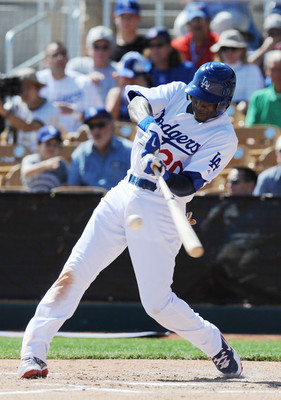 Signs 2 year deal with Washington Nationals
Talk about a tale of two halves. O-Dawg looked like one of the best signings of the off season before the All-Star break, representing the Dodgers at the Summer Classic. For some reason, Hudson didn't make a single start in the postseason. Joe Torre maintained he was just playing the hothand in Ronnie Belliard.
So he won't be back with LA, that's for certain. It's hard to think of too many teams who wouldn't like to have his play on both sides of the ball, not to mention his fantastic presence in the clubhouse. The Nationals could use both of those things and have the need at 2B.
Rafael Soriano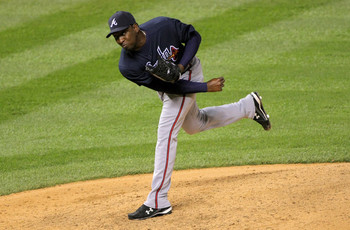 Signs 3 year deal with Baltimore Orioles
In my opinion, Soriano is the best reliever on the market. At his best, there aren't too many relievers in the game better than this guy.
I believe he's going to command more than the Braves will be willing to pay. The Angels and Phillies could both be looking for insurance in light of the inconsistency of Brian Fuentes and Brad Lidge.
Ultimately, I see someone giving him a 9th inning job, and the O's have the need after trading George Sherrill to the Dodgers this summer.
Bengie Molina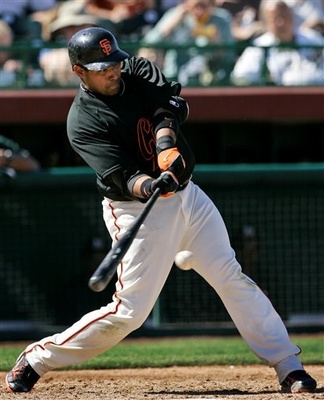 Signs 2 year deal with New York Mets
While the anemic Giants offense can barely afford to lose him, they do have Posey in place to take over, and it would just give Brian Sabean more incentive to get a corner infielder and outfielder.
Insiders have maintained that the free agent the Mets have shown the most consistent interest in this offseason hasn't been one of the premiere guys like Holliday or Lackey, but Molina.
If I were Minaya, I'd have no qualms about signing a guy like Gregg Zaun or Pudge Rodriguez to pair with Jose Thole. It seems like Minaya wants to make a splash though; good news for Mets fans.
Placido Polanco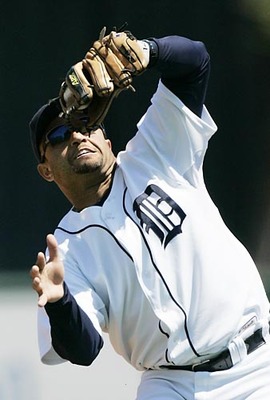 Signs 3 year deal with St. Louis Cardinals
Any team with a 2B vacancy would be insane not to at least consider this guy. The Tigers seem content to throw 2B prospect Scott Sizemore into the fire and use the cash elsewhere, and perhaps collect a draft pick as well.
I think he'll have plenty of suitors. I find it hard to believe he wouldn't want to go back to St. Louis and play alongside his best friend, Albert Pujols. The Cards could facilitate him by moving Skip Schumacher back to the outfield.
Whoever gets him is getting a first-class player and first-class individual. Assuming he leaves, he's going to be missed here in Detroit.
Mike Gonzalez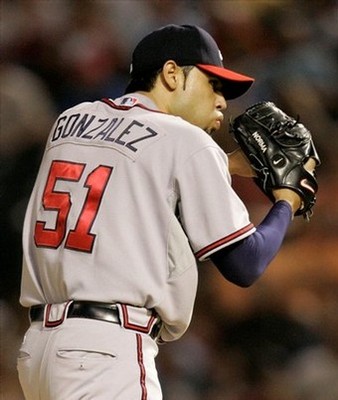 Re-signs with Atlanta Braves for 2 years
One of two Atlanta relievers with electric stuff to be hitting the open market. Whether as a closer, setup man, or lefty specialist, Gonzalez should have no problem finding a job this winter.
In the end, I see the Braves re-signing him as they can ill afford to lose him and Soriano. I think the Angels' bullpen could certainly use the left-handed presence as well.
Miguel Tejada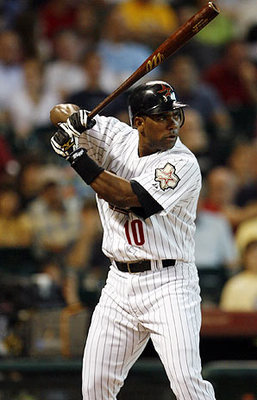 Signs 1 year deal with Oakland Athletics
While Billy Beane insists the team will address the majority of their holes through trades, I think if Tejada is affordable enough, he will be too tempting to pass up.
Some insiders insist the market for him is pretty good, and while I'm no expert, I just can't see it. The Red Sox and Tigers would be insane to pass him up if he'd accept a one year deal.
No matter how old he is, he clearly can still play and someone is going to be getting an above average shortstop this off season.
Rafael Betancourt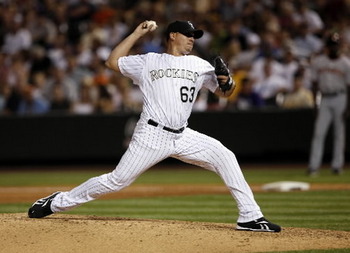 Re-signs with Colorado Rockies for 2 years
After being plagued by inconsistency in Cleveland, Betancourt rediscovered his dominant old self in Colorado, playing a pivotal role in the team holding off the Giants and Braves to win the NL Wild Card.
Despite this, O'Dowd still declined his option. It makes sense to think they'd want him back though. If not, someone surely will.
Orlando Cabrera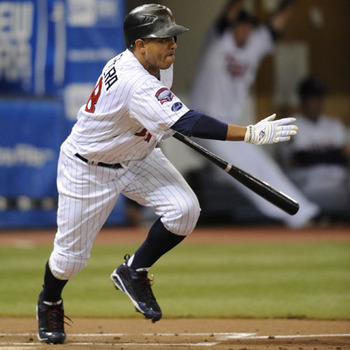 Signs 1 year deal with Boston Red Sox
For the second straight year, it looks like diminishing skills are going to cost Cabrera a multi-year contract. Regardless of him aging, it's an indisputable fact that the guy is a bona-fide winner. He's played on playoff teams five of the last six seasons.
Word is the Twins want to bring him back to play 2B, but I see him returning to one of his old teams, the Red Sox. The Blue Jays and Astros could be looking for shortstops too, and for the third consecutive offseason, I'll be hoping for my Tigers to go out and get him.
Octavio Dotel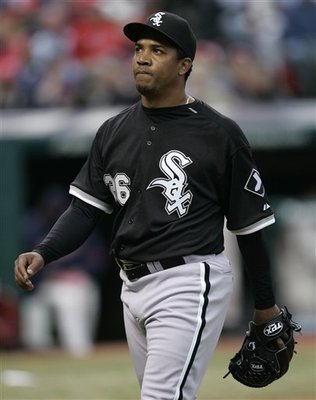 Signs 2 year deal with New York Yankees
As the White Sox have no shortage of dependable guys in the back end of their bullpen, it makes sense for them to let Dotel walk and spend their cash elsewhere.
Dotel has said he'd like to pitch in New York, and both the Yankees and Mets could use him. I see the Bombers signing him to setup Mo, which on paper sounds like quite the duo.
Keep Reading