WAG Showdown: Which Sport Has The Hottest Wives And Girlfriends?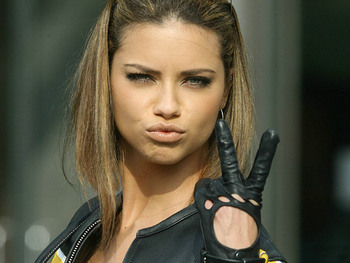 The New Oxford English Dictionary named "unfriend" as the word of 2009. As stupid as that is, it's made even more idiotic by their refusal to use my suggestion of WAG.
For those of you that haven't read my word (and by that, I mean flipped through the pictures without reading a word) you'll know that WAG stands for "Wives And Girlfriends" of athletes.
It came from England, which is fitting, because soccer players over there snag women that are hotter than you could even try to dream up. If we were including soccer in this list, it would win 100 times over.
But, since I'm going with American sports and soccer ranks somewhere between lacrosse and figure skating, we'll be looking at the Big Four: NFL, MLB, NBA, and NHL, or as I like to call it, The Big Three and hockey.
So take a look through and let me know if you agree with my rankings.
No. 4: MLB - Heidi Hamels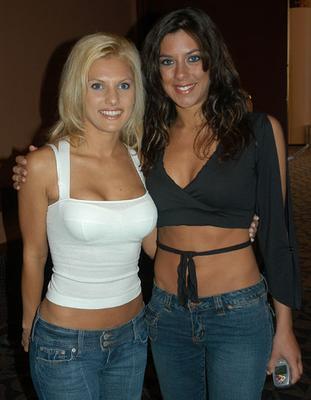 You know how some pitchers only have two good pitches, but those pitches are all they need to get by?
Cole Hamels' wife (on the left) is a lot like that. And let's pretend that the tight t-shirt is the catcher calling the pitches.
No. 4: MLB - Stephanie McGwire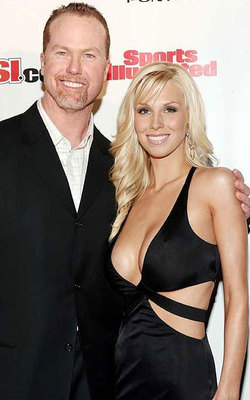 Good to have Mark McGwire back in Major League Baseball if only for the fact that his wife has bigger guns than he does.
No. 4: MLB - Emily Kuchar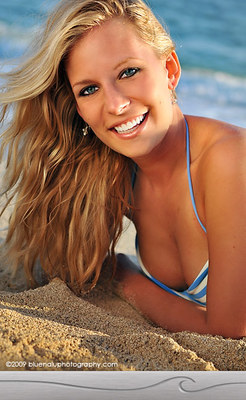 Zack Greinke has got to be the happiest Royal on the face of the planet. First of all, he just won the Cy Young award, and second of all, he just got married to this woman, a former Dallas Cowboys Cheerleader, by the way.
No. 4: MLB - Anna Benson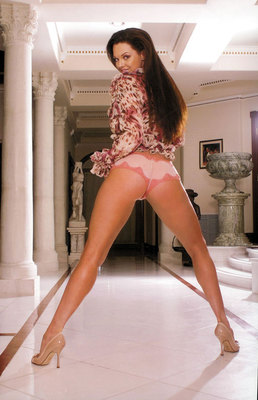 A cover girl for hotness and crazy, Anna Benson will always be a Hall of Fame WAG in our hearts and minds. Here's hoping Kris can stay employed as long as humanly possible.
No. 4: MLB - Laura Cover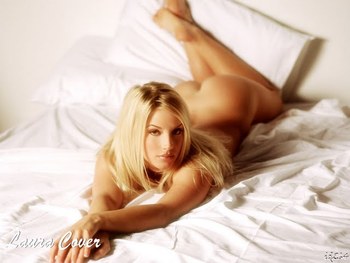 As I've said before, Laura Cover puts the effing in Aaron Effing Boone.
No. 4: MLB - Lisa Dergan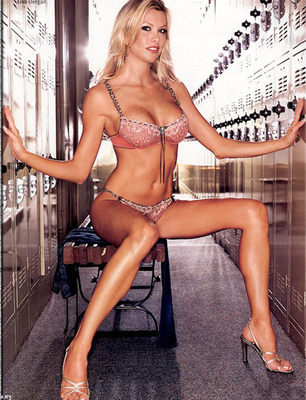 Scott Podsednik, you dog you. How you managed to land a smokin' hottie like Lisa Dergan, who knows and loves sports by the way, is beyond me. But dammit I'm glad you did.
No. 4: MLB - Minka Kelly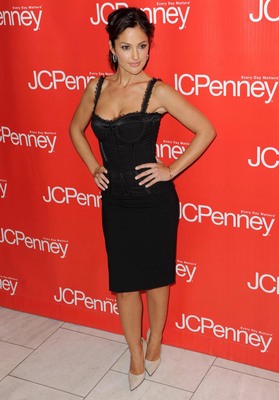 Derek Jeter has stayed with her maybe the longest of any woman I know of. And with his resume, that's saying a lot. Minka Kelly is just beauty personified.
No. 3: NHL - Amy McCarthy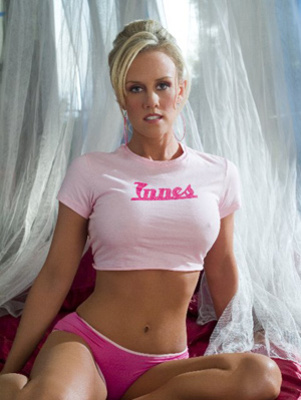 Moving onto the ice, the NHL manages to do a lot better in the wives and girlfriends category than they do in regular business.
Amy McCarthy, the almost-as-hot sister of Jenny McCarthy, is married to Dan Hinote, an NHL scrub his whole life who just recently joined the Swedish Elite League. The NHL will miss those two. And Dan and Amy.
No. 3: NHL - Carrie Underwood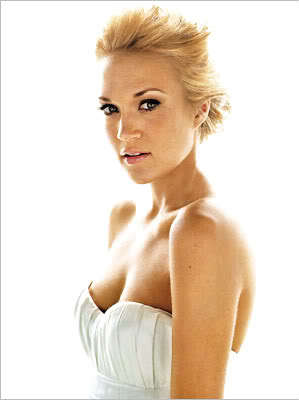 Carrie Underwood just recently gave a very syrupy shout out to boyfriend Mike Fisher in the lining of her new CD. It's a good thing she's hot, because that's the pop-star equivalent to giving a guy a mix tape.
No. 3: NHL - Angelica Bridges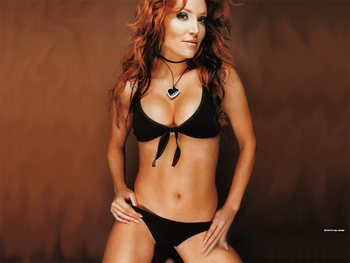 This former Baywatch star is the wife of Sheldon Souray and is the lead singer of the group Strawberry Blond. I have the feeling their music would make my ears bleed, but watching them on mute would make me very happy.
No. 3: NHL - Hilary Duff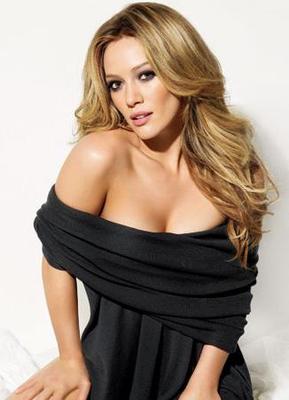 Yeah, Hilary Duff was going to make this list even before she had a threesome on Gossip Girl. Screw Disney and the Lizzie McGuire show for trying to make me feel creepy about this. I'm not going to. Go away.
No. 3: NHL - Gena Lee Nolin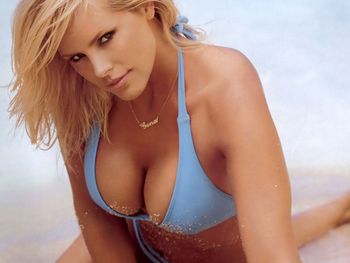 Nolin is married to Cale Hulse, an NHL journeyman that's on his fourth team in four years. I kind of hate him, not because he's married to Nolin, but because he moved them to Calgary where she will most likely be covering up those bad boys with jackets and blankets.
No. 3: NHL - Melanie Collins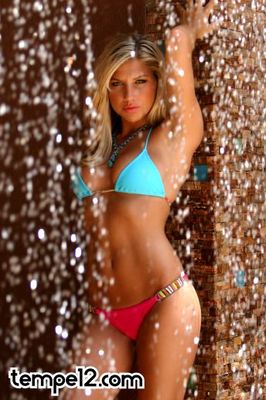 Scottie Upshall is a lucky man. Not only is Melanie Collins crazy hot, but she's also a fun sports chick who works for NBA TV. And apparently she really likes hanging out around waterfalls. I'm in favor.
No. 3: NHL - Willa Ford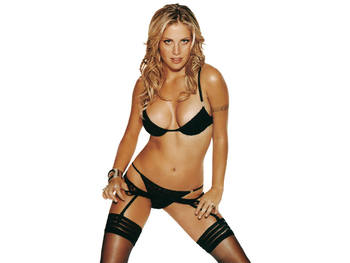 Mike Modano's wife loves hanging out in lingerie. It's gotten to the point where I'm surprised to see her in clothes. I wonder if she wears t-shirts to get Mike excited at night.
No. 3: NHL - Elisha Cuthbert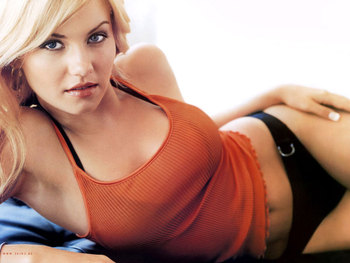 Elisha Cuthbert. Dream girl. Why didn't I play hockey as a little kid?
No. 2: NBA - Elsa Benitez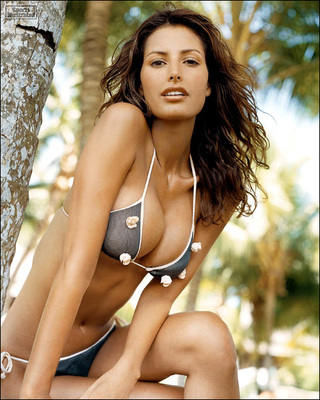 Not that all of the leagues on this list were hard to rank, but the difference between one and two was especially hard. The NBA puts up a hell of a fight. Do you think they deserve the top spot?
Take for instance, Elsa Benitez, former cover model for Sports Illustrated's swimsuit issue, and former wife of Ron Seikaly, who once led the NBA in chest hair.
No. 2: NBA - Aleka Kamila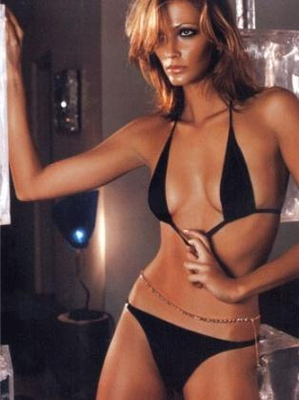 Pedra Stojakovic's wife is amazing. I need to see more of her at games, at photoshoots, or my apartment complex. One of the three. I won't be picky.
No. 2: NBA - Carmen Electra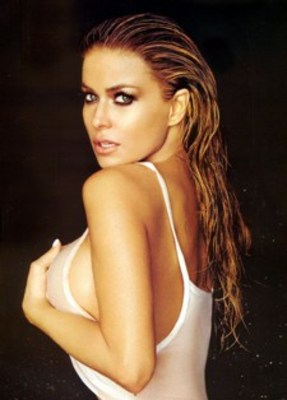 Here is my obligatory mention of how I love Dennis Rodman and his crazy one day marriage to Carmen Electra so I can put her on lists like this. Commence the ogling.
No. 2: NBA - Gabrielle Union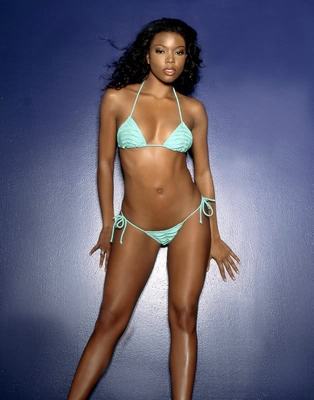 Union has apparently stopped being the NBA's more high profile home wrecker and has settled down with D-Wade for the time being. I think she should just be the Heat's mascot. Just like that. It's perfect.
No. 2: NBA - Hope Dworaczyk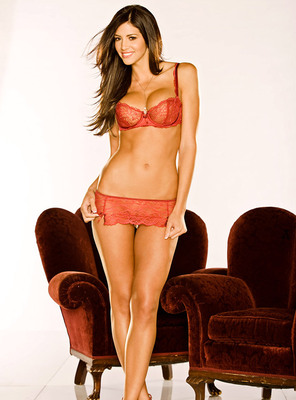 Jason Kidd's new girlfriend is so fine that I don't care if he blows kisses to her during free throws or even as he's bringing the ball up the court. He could recite a poem to her each halftime for all I care. Just keep her around!
No. 2: NBA - Eva Longoria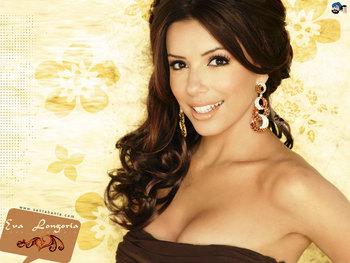 Eva has quickly become the wife of the NBA. She's always at games to support her man. Even if the cameras pan to her more than the actual game, I'm happy every time they do it.
No. 2: NBA - Adriana Lima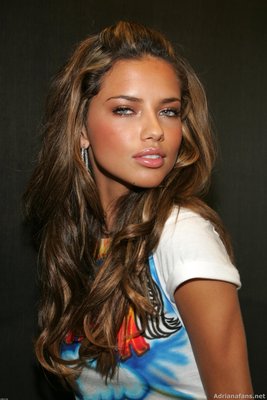 There are no words... Should have sent a poet...
No. 1: NFL - Jessica White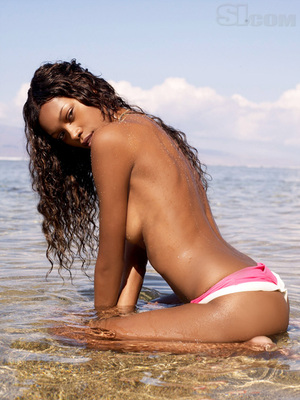 Even with the lovely Adriana Lima in the last group, it's super tough to beat the NFL. When you have a couple of Sports Illustrated models bringing up the rear, you know you have something special.
Jessica White is the hot girlfriend of Terrell Owens. Also, since she dates T.O., I'm also assuming she's deaf.
No. 1: NFL - Julie Henderson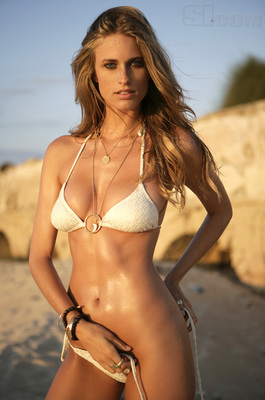 Aaron Rodgers wishes he had a better O-line, not so he could complete more passes, but so he wouldn't feel like he'd been run over by a truck every time he comes home to this sexy lady.
No. 1: NFL - Jennifer Walcott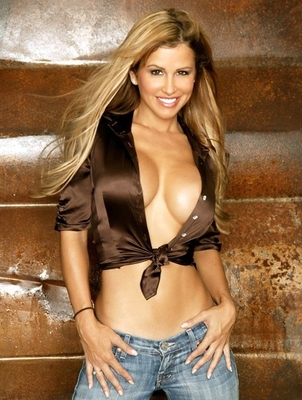 Jennifer Walcott has been on the cover of almost every magazine you can think of, which is ironic, because her husband, Adam, couldn't cover anyone in the NFL.
No. 1: NFL - Christy Cooley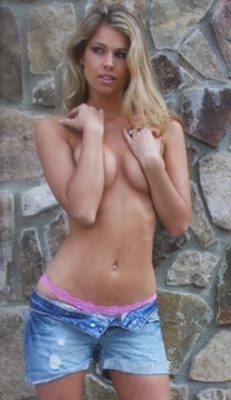 Christy and Chris Cooley. It would be too nauseatingly perfect if she wasn't so hot and him so cool. When he's willingly showing pictures of his half-naked wife around the internet, you just have to love Chris Cooley.
No. 1: NFL - Kendra Wilkinson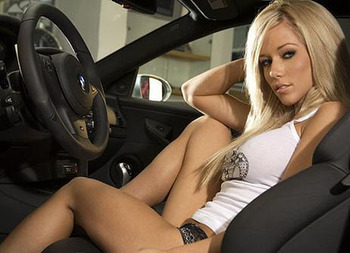 The Girl Next Door, the only one that really mattered, has her own show now where she's married to Hank Baskett, who I'm told plays in the NFL. I'm not sure, since I've never actually seen him in a game, but I'll take everyone's word for it.
And you know how you wish people to "get well?" Well, I'm wishing Kendra to "Get Unpregnant Soon." We miss the unpregnant you.
No. 1: NFL - Carmella De Cesare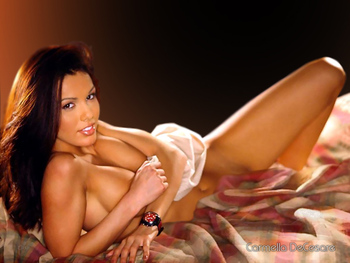 One of the hottest Playboy playmates of all time is somehow married to a guy that Terrell Owens once insinuated was gay. Yes, Jeff Garcia, that journeyman quarterback and ex-Pro Bowler, is married to this voluptuous goddess.
It doesn't even seem right sometimes.
No. 1: NFL - Gisele Brady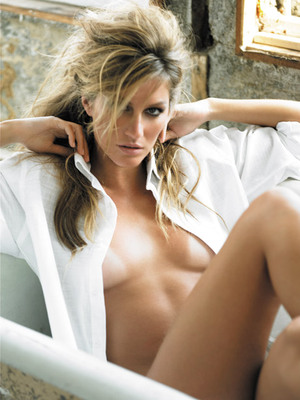 Let the record show that Tom Brady has yet to win a Super Bowl when he's been with Gisele. Even one of the greatest quarterbacks of this decade is so distracted by her that he's lost his dominance. She's that hot.
No. 1: NFL - Kim Kardashian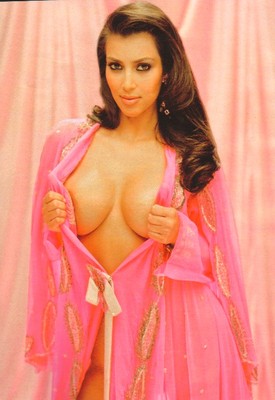 There you have it. You just can't beat the NFL. Whether it's the tight pants or the short playing careers, the hottest women seem to gravitate towards the football players.
Kim Kardashian is like a real life Barbie, if Barbie was vaguely ethnic with dark hair and made a sex tape with Ray J. But damn, anyone who says Reggie Bush has not reached his full potential is missing out on some very large contradictions to that statement.
What Do You Think?
Did I get the order right? Did I miss some of your favorites? Let me know your favorite group of WAGs and why.
Keep Reading