NFL MVP Favorites Part One: The Overrated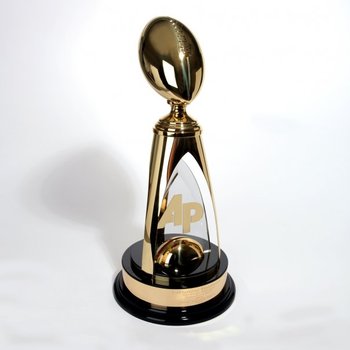 This time of year, the chatter of who will likely take home the NFL's Most Valuable Player trophy begins to heat up.
By the end of the season, it has inevitably crescendoed into a raucous cacophony of, "No, MY player's better!" and, "Your player is overrated!" rants.
The funny thing is, by the time the award is actually given out, it is ironically an afterthought of sorts.

By that time, teams are deep in the playoff hunt.
Home field advantage, sexy story lines and title games captivate more interest.

However, at this juncture, the debate is in full swing with many intriguing twists and turns thus far.

This is the first of a two part list that breaks down all the usual suspects. The stars in today's slideshow are traditional favorites, yes. But good numbers alone don't merit an MVP.
The number one criteria of the award—"Where would your team be WITHOUT you?"—bears much significance.
In addition, it should be noted that their inclusion in the "overrated" portion of the list does not mean that their play on the field is overrated; their case for the award is.

Without further adieu, here are the five best players on the outside looking in.
Let the debating commence.
No. 5: Reggie Wayne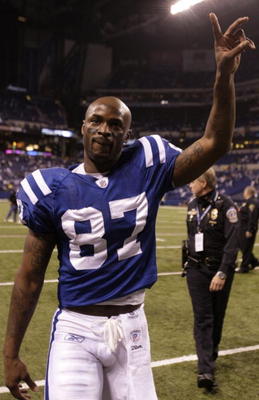 This future Hall of Famer (probably) is Peyton Manning's favorite target.
In addition to his stellar numbers, he makes jaw-dropping plays on a regular basis. What hurts him in his chase for MVP is the fact that, well, he plays for the Colts. If he were to theoretically go down with an injury, Manning is good enough to make do with another receiver.
They might not be as dominant, but they'd survive (see: Marvin Harrison's departure and their continued winning ways).

If Wayne were to go to another team, then he might have a better case.
For example, if in a parallel universe he landed on a team like the Baltimore Ravens, where he could make a pretty good quarterback great, he would have more of a shot at the trophy.
No. 4: Randy Moss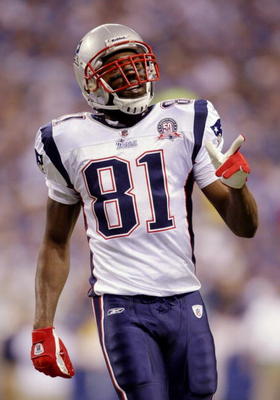 While Randy Moss is one of the best pure talents to ever play the position, his presence on a roster alone doesn't translate into instant success.
He's not so much the engine and tires as he is the air conditioning and leather seats.

Yes, he has helped Tom Brady's game immensely. But Brady was a winner before Mr. Moss came to town, gaudy stats or not.

Again, like Reggie Wayne, if he played on another team, his position in the MVP race might be a little different. But New England has proven time and time again that they're a squad that can adjust to anything.
If he were abducted by aliens tomorrow, there is no doubt that coach Belichick and Co. would find a way to win without him.

Would it be harder? You bet. But they would manage.
No. 3: Adrian Peterson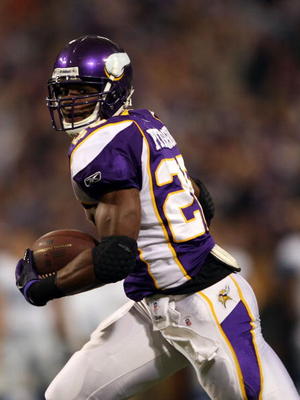 At this point, as the players get better, the list will no doubt appear more blasphemous to some.
But the fact of the matter is, Adrian Peterson's running will only get the Vikings so far. Before Brett Favre's arrival, the Vikings were just a tad better than mediocre. Good, but never a threat to take home the Lombardi Trophy.
It wasn't until an elite quarterback came to town that the Vikings became a legitimate threat.
Without Peterson, the offense would suffer, yes.
But with Favre's savvy, the receivers' explosiveness, and Chester Taylor's, um, "adequate-ness," the Vikings would still probably be better than previous years.
Peterson's been amazing his whole career, but it didn't translate into victories until this year, and he's obviously NOT what's different about the picture.

That would be Mr. Favre.
No. 2: Tom Brady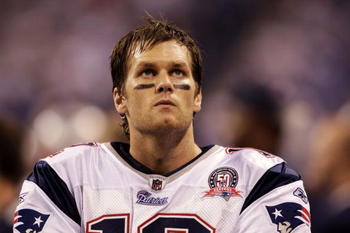 Tom Brady will go down as one of the best quarterbacks to ever play the game. That much is true.
In addition, he's having a terrific year. But he's not the sole cause of the Patriots' being contenders this year.

It's more about the sum of the whole. They have athletic receivers, good coaching (for the most part, ahem), and an inspired defense. Heck, Jeff George could look good on this team.
Or Matt Cassel.
And this is not to say that Brady's a mere "product of the system" or that he wasn't deserving of his other MVP's. It's just that during this particular year, while he's playing well, he's not the be-all, end-all.

Of course, as the season progresses, that could change with a few clutch performances.
But not so right now.
No. 1: Drew Brees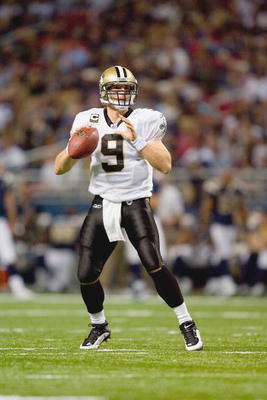 As per his usual, Drew Brees is putting up amazing numbers this year.
He is THE most important part of the resurgent Saints' high-flying offense. But the thing is, he's been doing that for a few years now, only to see his team put up pedestrian results in the win column.

The difference this year is the rejuvenated defense and better luck in the injury department.
If Brees were the sole reason for their success, then the Saints would have been in contention all along.
Granted, if he were sidelined for whatever reason, there would be no 9-0 record. But there's enough healthy talent and smart play calling on the sidelines that they would probably maintain some semblance of respectability, especially in their relatively weak division.

Keep Reading