2010 World Cup: Ranking the Women From Each Country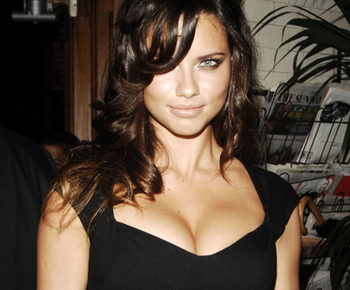 If you're like me, you cannot wait for the World Cup to arrive. It's less than two months away, but I can't wait that long to start breaking down the countries involved.
The groups are set, but I'm doing a grouping of my own. What if you took the 32 countries involved and ranked them according to the hottest woman from that particular country? Sounds good right?
So since we have to wait a couple more months to see the action on the field, let's get to some action right now. Here are the 32 hottest women from the countries involved — The World Cup of Hot Chicks.
No. 31: Ivory Coast — Teeyah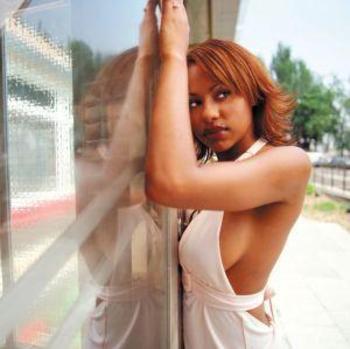 I looked all over the Internet and everything from North Korea said that Kim Jong Il was the hottest person in the entire country, by far, so we're just going to move right along to the Ivory Coast.
Teeyah is a famous recording artist from the Ivory Coast. I say she's famous because so far she's the only woman I could find from the Ivory Coast, so that must mean she's super famous there.
No. 30: Algeria — Leila Bekhti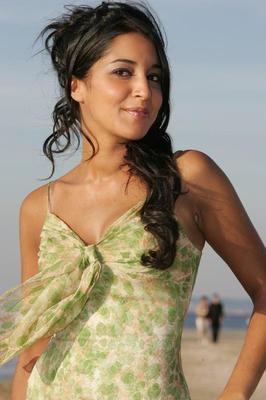 Leila Bekhti is a hot, young actress from Algeria. She hasn't done anything since 2006, but representing Algeria in this list is way more of an honor than the crappy little films she's done prior to this. She is pretty cute.
No. 29: Cameroon — Mingana Fochive Danielle Frankie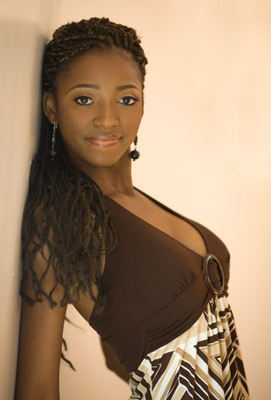 Mingana is a beauty contestant from Cameroon who participated in Miss Africa USA in 2008. She was born there, but spent most of her life in America.
This brings up my next point — any countries that want to loan us their hot chicks, we will welcome them with open arms.
No. 28: Japan — Aki Hoshino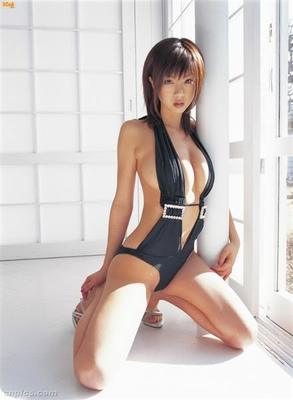 Aki is so much more than a model. According to her Wikipedia page, she's a "bikini idol." An Idol. Does that mean that women pray to her to look better for swimsuit season.
Oh, and I would be way more likely to watch a show called Bikini Idol than American Idol.
No. 27: Chile — Cote De Pablo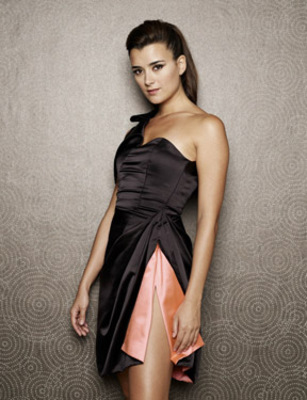 This Chilean spends most of her time on the hit TV show for old people, NCIS, which is a shame, since I would love to see more of her. Has she heard about Bikini Idol?
No. 26: New Zealand — Kylie Bax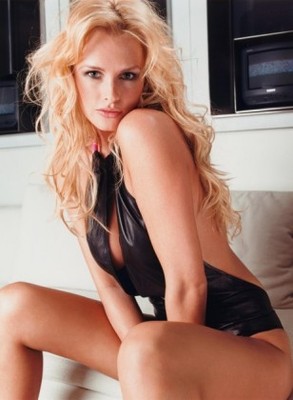 Kylie Bax is a talented model and actress who you might remember from the cinematic classic Get Over It with Kirsten Dunst, Ben Foster and of course, Sisqo.
I might actually watch that movie just for Kylie.
No. 25: Ghana — Jennifer Victoria Koranteng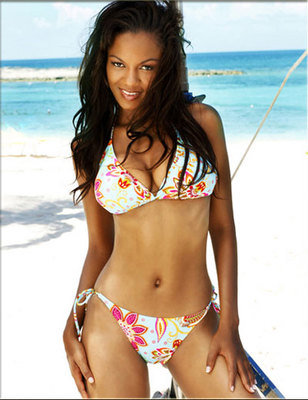 There aren't a ton of reasons I would visit Ghana, but if all of the women on their beaches look like Jennifer, I might consider it.
No. 24: Slovenia — Melanie Knauss-Trump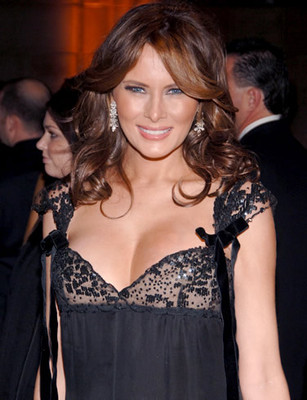 Melanie gets points not just for being one of the hottest women ever to come out of Slovenia, but also because she's brave enough to be married to Donald Trump. No idea how she does that.
What's that? He's a billionaire? Oh, I see now.
No. 23: Slovakia — Adriana Sklenarikova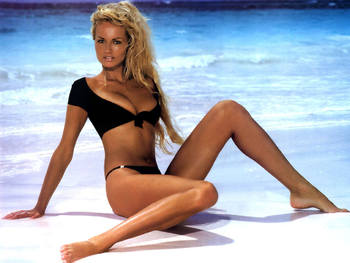 Adriana is a model from Slovakia, but she will most likely be torn when the World Cup gets going, because she's married to French soccer player Christian Karembeu.
I don't really care who she roots for as long as she keeps those long legs out for all to see.
No. 22: Italy - Federica Ridolfi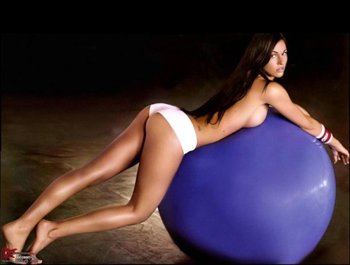 Federica (great Italian name) is an actress who appears on many different TV shows in Italy. She's also married to soccer play Giuliano Giannichedda.
They officially get the title of "Couple Whose Names I Would Most Not Want To Try To Pronounce."
No. 21: Korea Republic — Lee Hyori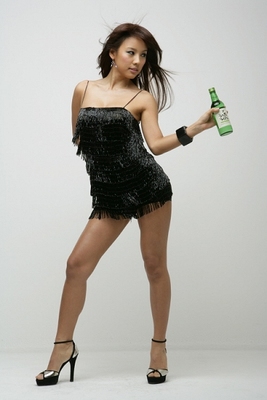 Lee is a smokin' hot singer from South Korea. She was initially a part of the girl pop group Fin.K.L (I'm assuming pronounced Finkle, like in Ace Ventura), but has since gone solo and is now the highest paid female singer in the country.
A part of me wonders if he voice was the only thing that had to do with that...
No. 20: Uruguay — Natalia Oreiro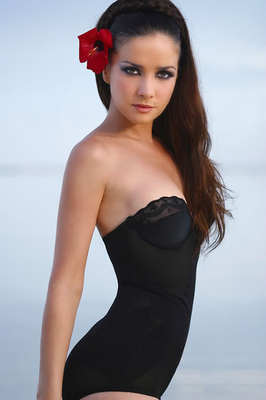 Natalia may be one of the more talented women on this list. And by talented, I mean of course more than just gorgeous looking. She has also been nominated for some Latin Grammys.
That sounds good and all until you realize that Ricky Martin actually won some Latin Grammys. Then you have to go back to judging her only by her looks, which works quite nicely.
No. 19: Netherlands — Sylvie Van Der Vaart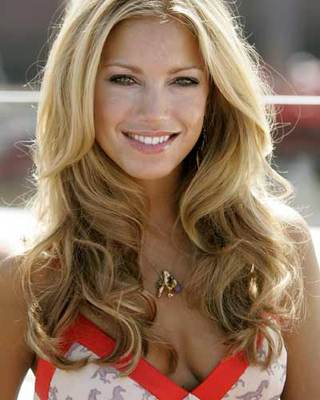 Sylvie is another woman on this list who will be especially excited to represent her country in the World Cup, considering her husband will be representing the Netherlands in the real World Cup.
No. 18: Serbia — Ana Ivanovic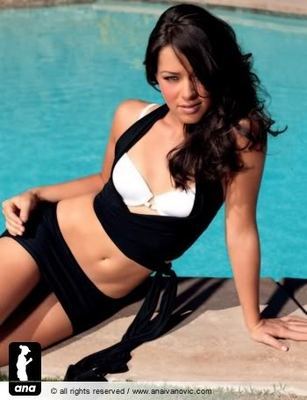 Not only is Ana Ivanovic the hottest woman to come out of Serbia, she's also the best tennis player. That's a double threat if I ever saw one.
No. 17: Denmark — Helena Christensen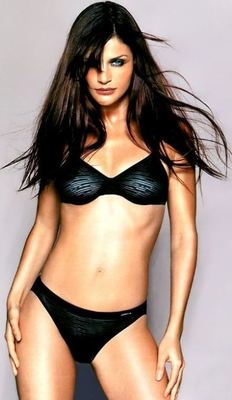 You might remember Helena as a former Victoria's Secret fashion model and former Miss Universe contestant.
With Helena, Den-marks the spot for real!
No. 16: Paraguay — Leryn Franco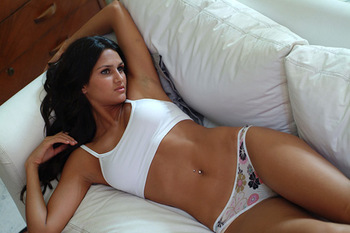 Leryn Franco has done so much for the world of women's javelin throwing. First of all, she got people to notice it. Second of all... well, that's pretty much the best thing she could do and I hate to say, but it wasn't because of her skills.
No. 15: Nigeria — Oluchi Onweagba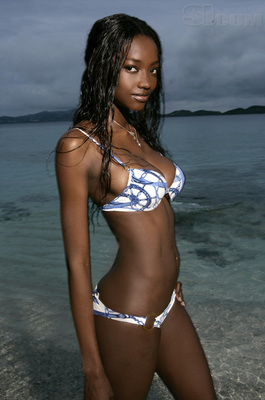 Oluchi is a sexy Nigerian model who has made her way up to being in the Sports Illustrated Swimsuit Issue. I'm hopeful that she's made enough money so that she can buy herself a good, square meal in the future.
No. 14: Argentina — Carolina Pampita Ardohain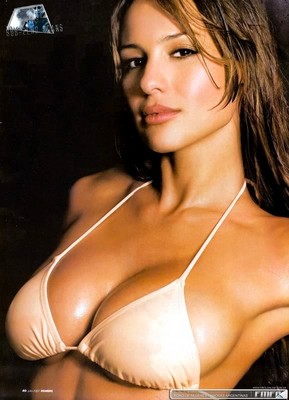 Carolina, better known by her nickname "Pampita," is an Argentinian model and television personality who hosts different variety shows in Spain that were ratings winners.
If you've ever seen Spanish TV, you know that they were ratings winners because it was just a bunch of nonsense with ridiculously hot women like Pampita in skimpy clothes.
Sex sells. You're reading this, aren't you?
No. 13: Portugal — Helena Coelho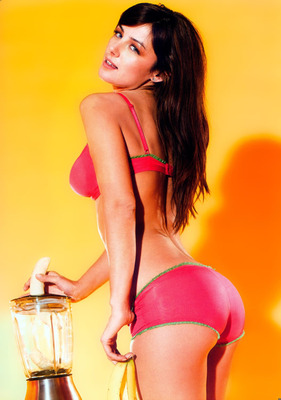 Helena is another model and TV host. Are you starting to see a pattern here?
Have a TV show, put smoking hot model on TV show, make lots of money. It's that simple.
No. 12: France — Melissa Theuriau
This picture doesn't do her justice. Just watch the short video of Melissa below and, although you won't understand a word she's saying, you'll be mesmerized. She's just so beautiful.
No. 11: Greece — Olga Farmaki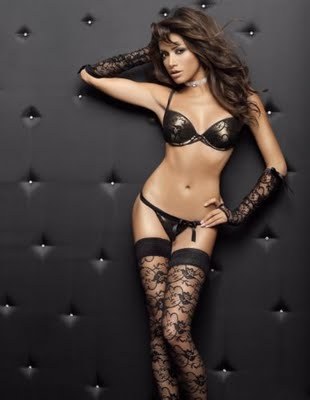 Olga is a Greek Playmate and the answer to the Jeopardy question — This woman has a name that sounds like an old woman, when in reality she's a ridiculously hot model.
No. 10: Switzerland — Michelle Hunziker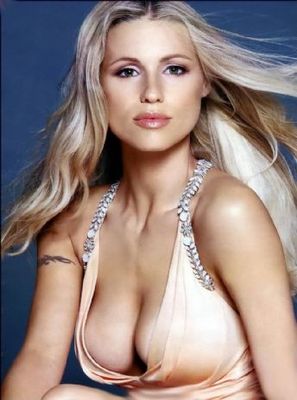 This is pretty much how I imagine all women that live in Switzerland. They stand outside in skimpy clothes and offer me chocolate.
That's what happens and you can't convince me otherwise.
No. 9: Honduras — Karla Molina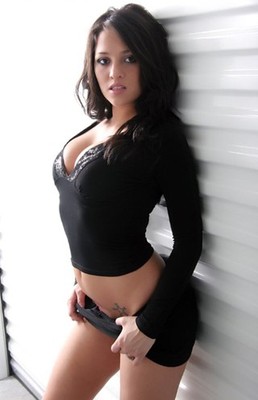 Just another crazy hot model. Not much to see here. Move along when you're ready — which should be in about 15 minutes.
No. 8: South Africa — Tracey McGregor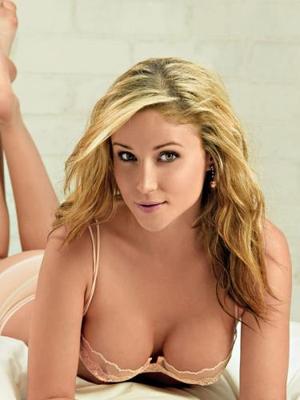 Tracey McGregor was named FHM's sexiest model in South Africa. She's got modeling in her genes, being the sister of former Wonderbra model Kerry McGregor.
This would be the only time I'm more interested in what's in a hottie's genes than in her jeans.
No. 7: Spain — Penelope Cruz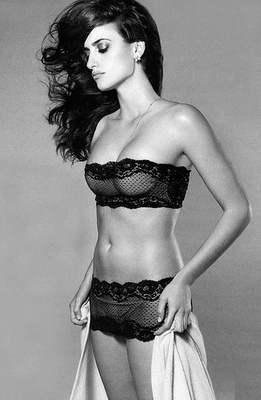 Who else could you pick from Spain? Penelope Cruz has been doing it, doing it, and doing it well for as long as I can remember. This Spaniard just about defines the word "beauty" in any language.
No. 6: Mexico — Salma Hayek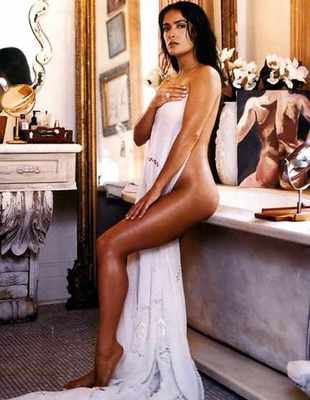 And just like Cruz was the obvious choice for Spain, fellow actress Salma Hayek gets the easy nod for Mexico. She is curvy in all the right places and amazingly top-heavy in the best possible way.
No. 5: Germany — Diane Kruger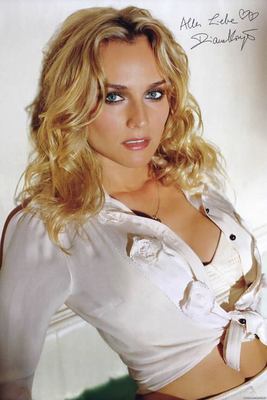 There's a reason that Diane Kruger was chosen to play Helen of Troy in the sprawling epic Troy. Helen was supposed to be a woman so beautiful that she caused one of the greatest wars of all time.
Kruger definitely has a face that could make me start a war against even my best friend.
No. 4: Miranda Kerr — Australia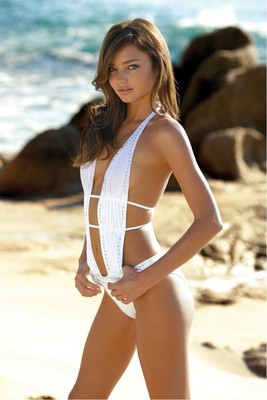 This sexy Australian is one of the newest and best Victoria Secret Angels. She's got a gorgeous face, a rockin' body, and an accent that could probably make me do anything she told me to.
That's just icing on top of the cake.
No. 3: United States — Marissa Miller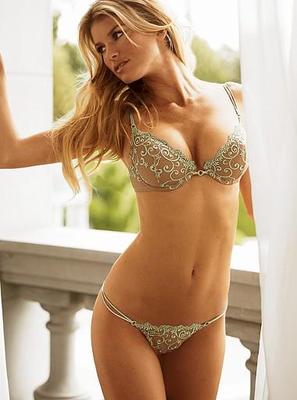 It's a tough choice when you live in the United States and have to choose one — one! — woman to represent your country. After a long and hard deliberation, Marissa Miller came out on top.
She just exemplifies hotness and to be honest, I always wanted Marissa Miller on top.
No. 2: England — Keeley Hazell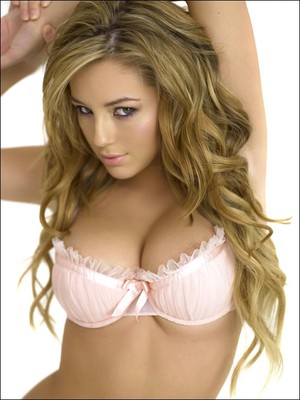 Another extremely difficult choice, Hazell is a glamour model, which is England's version of a Victoria's Secret model, only with sluttier pictures.
She narrowly edged out Cheryl Cole, but is so hot that we had to place her near the top. She might be England's best chance to win the World Cup this year.
No. 1: Brazil — Adriana Lima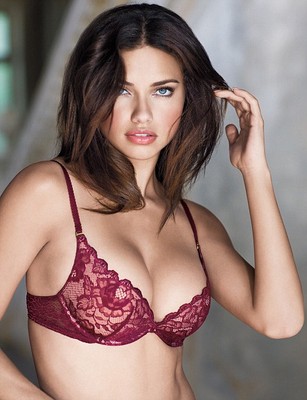 It's almost impossible to make a list like this and not put Adriana Lima at the very top. She is the sexiest woman alive and just obliterates anyone who comes close. Plus, you know that Brazil just has the hottest women on the planet.
The ugly girls in Brazil could make a good living as a model anywhere else in the world. I believe this.
Keep Reading