The All-Motorsport Power Rankings: Week 44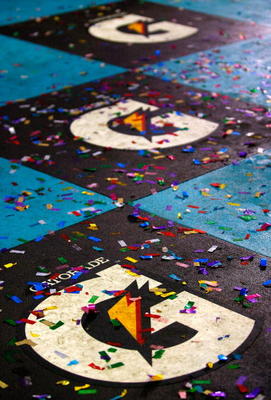 The end is near.
Welcome to the penultimate edition of this year's All-Motorsport Power Rankings, but one that nonetheless contains some very important movements in the world of motorsport.
NASCAR, with a its lengthy season that can only seemingly exist in America, is still settling things on the track, with Jimmie Johnson moving to within striking distance of the trophy with yet another boringly dominant win, this time at Phoenix.
Meanwhile, Formula One is back in the board rooms around the world, making decisions that will affect not only the next season, but potentially much of the next decade at least.
The Power Rankings are a part-time feature on Midweek Motorsport on Radio Le Mans every Wednesday 8pm UK, 3pm Eastern, 12pm Pacific and on iTunes soon thereafter to get you through the cold winter months.
15. Jules Bianchi (F3)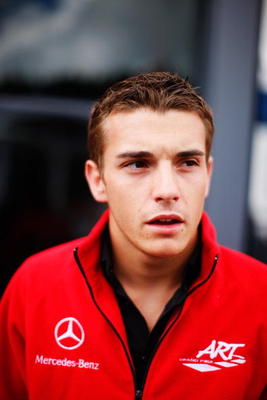 He's not letting F1 talk distract him from winning at Macau.
I know his problem: All this takeover/Button/Schumacher talk is very interesting.
14. Tony Fernandes (F1)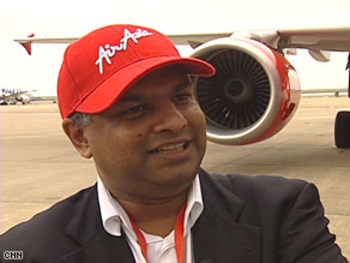 He announced on Twitter that "Lotus" has signed their first driver.
Seriously USF1, this man is stealing your mindless media output thunder.
(those on Twitter can follow him at @Tonyfernandes)
13 Kris Meeke (IRC)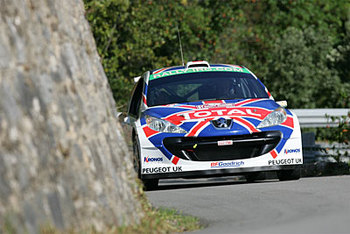 Ah, the mark of a champion.
Screw up when it doesn't matter.
12 Nelson Piquet, Jr. (F1)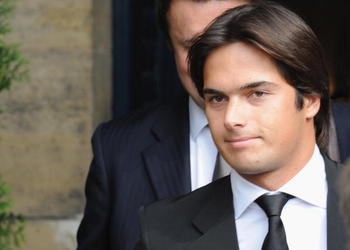 11 Timo Glock (F1)
10 Michael Schumacher (F1)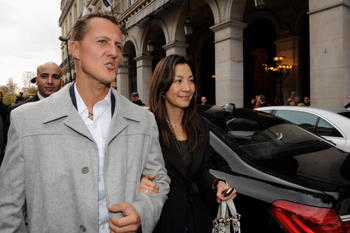 For crying out loud he's like The Terminator!
Somebody fetch me my giant pneumatic hammer (or whatever it was).
9 Augusto Farfus (WTCC)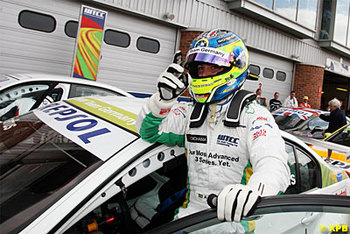 He has nothing to lose at Macau.
Given his season so far, that either mean there will be complete carnage, or the casinos are just going to hate him.
8 Jamie McMurray (NASCAR)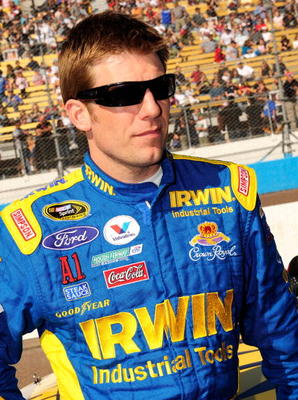 The worst kept secret in racing since Nico Hulkenburg signed for Williams.
He's going to EGR (McMurray, not Hulkenburg)
7 Felipe Massa (F1)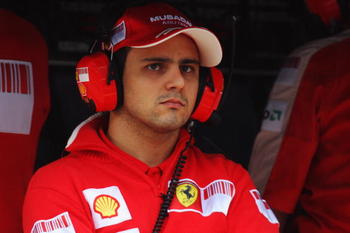 Felipe Massa: "Whoever comes to Ferrari is always going to be a very strong driver, because they always have the best ones."
Two Words: Luca Badoer
6 Brad Keselowski (NASCAR)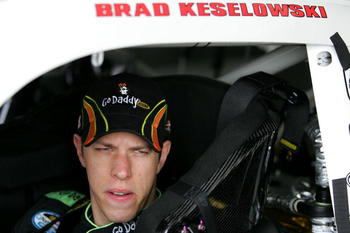 5 Mark Martin (NASCAR)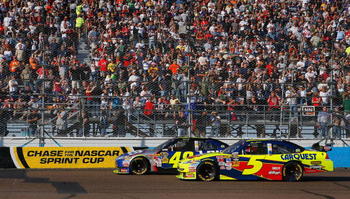 To take away Jimmie's advantage, the title should be settled in a WWE-style wrestling match (wouldn't be too far from NASCAR).
I know what you're thinking, "Mark Martin's 50, he'll get pulverised".
But he can use that rocking chair he got in two-thousand-and-odd at last.
4 Ron Hornaday (NASCAR Trucks)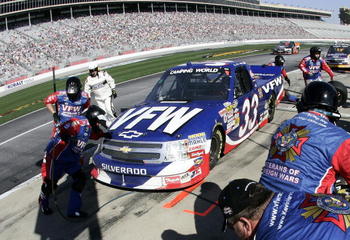 The NASCAR truck title is his.
He can have a week off now.
3 Dr. Dieter Zetsche (F1)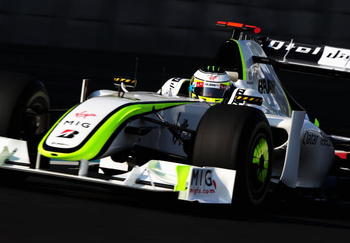 Zetsche is the CEO of Daimler, who have taken over Brawn GP this week, a deal he greeted with this quote.
"Mercedes-Benz is the most valued and best-known premium automotive brand in the world."
Listen, you hear the population of Maranello spluttering in anger.
2 Jenson Button (F1)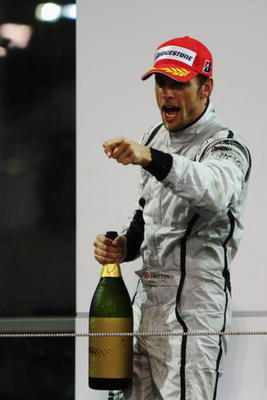 When all the furor came out about Button having visited McLaren and was, therefore, obviously joining, I was ready to tell you I've been to Disneyworld, but I have no plans to be the next Mickey Mouse.
Now I best go get my ears done.
1 Jimmie Johnson (NASCAR)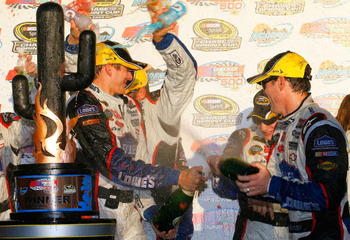 Alas, even Sam Hornish can't strike twice.
Keep Reading