NBA Power Rankings Top 10: Eat Your Hat, the Hawks are No. 1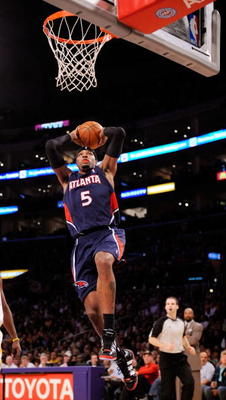 Call Reggie Miller flabbergasted.
Not only did the Lakers get their third loss 10 games into the season, but Reggie's beloved Bruins lost to Cal State-Fullerton last night in a double- overtime heartbreaker. I wasn't aware Cal State- Fullerton even had a gym, much less a basketball team.
Call me flabbergasted.
The Atlanta Hawks are on top of the NBA world. And by Jove, their entire roster looks like a poor man's All-Star team, so it might mean they stay up there— or close—for a while. This inaugural edition of my power rankings is probably what you expect, but read it anyway. Because you love me.
1. Atlanta Hawks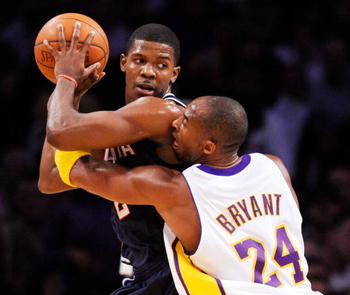 The Hawks are on top.
No corny punchline here, these guys play very capably together. Their roster is full of talent and they work together like a cohesive unit. I don't think it can be denied that they are on top of their game for the time being.
The key to their success? Joe Johnson and Josh Smith mark it up to team maturity, but I chalk it up to Swiss Army Knife offense (four of five starters average double figures and are capable of scoring 20 any given game) and tenacious defenders like Smith and Al Horford.
2. Cleveland Cavaliers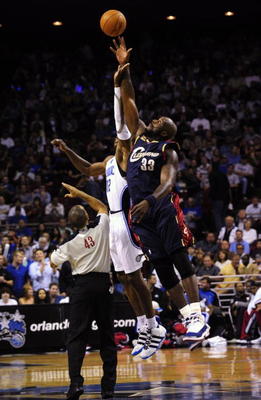 The Big Fella hasn't become fully adjusted to the Cleveland offensive scheme, and he needs to move his feet more on defense (without creating cracks in the hardwood).
All things considered, Cleveland is finding its game, and Shaq has matured into one of the most professional, schematically flexible centers in the league. Look to Cleveland to continue streaking— they've found their game.
3. Los Angeles Lakers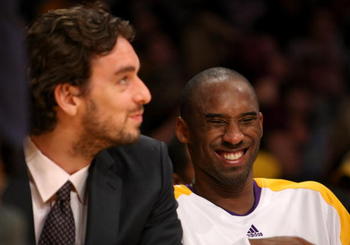 The Lakers were supposed to be deep, but last week against the Nuggets, after Lamar Odom and Ron Artest got into foul trouble, they were left with Luke Walton to guard Carmelo Anthony.
Pau Gasol's absence has never been more palpable. Their loss to Denver was not a fluke, but their fatigue really showed in the decisive third quarter when they were outscored 29-8. The loss to Houston exposes a void of athleticism at point guard that emotional and spiritual leader Derek Fisher cannot fill in his advancing age.
Expect Kobe to return to form despite the groin injury; it's not his first time playing hurt.
4. Denver Nuggets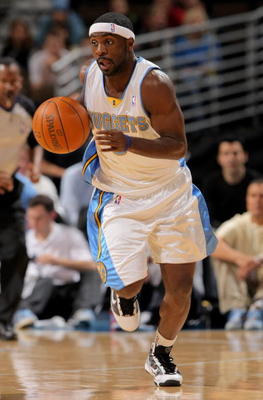 The return of the NBA's worst driver marks the beginning of the rise of the Thuggets, but they were doing fine in his absence.
Ty Lawson has been playing eye-opening ball, as exciting to watch in the NBA as he was in college. Watching the Nuggets stomp the Lakers at home serves as a reminder to show just what the Nuggets are capable of when everything is clicking.
5. Boston Celtics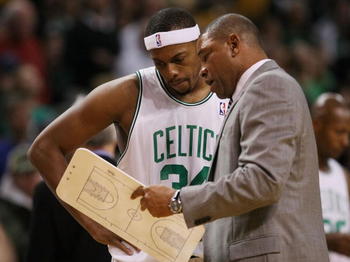 Doc Rivers has always been an exceptional leader, and with all of his nucleus properly fed and watered, look for Boston to be one of the top dogs in the east.
Remember, this team led Orlando 3-2 in the playoffs last year without KG. With Garnett back and more interior defensive additions, the Celtics are a lock to be a dominant force in the East again.
6. Phoenix Suns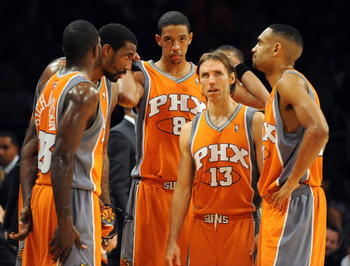 Back to the old run-and-gun style of play, the Phoenix Suns seem unnervingly comfortable.
However, Phoenix does not appear to have addressed the defensive issues that plagued those former teams. Giving up 106 points a game requires you to score more to win, which helps when Phoenix averages a league high 110. When faced with defenses that slow down their tempo (exhibit: LA), the Suns are at a loss.
7. Dallas Mavericks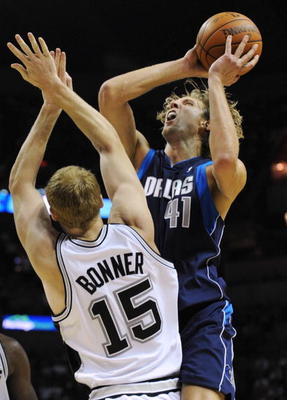 Dirk is being Dirk, the Jet is taking off early, and the Dallas Mavericks really seem to be rolling.
Regardless of Howard's injury, with Dallas crashing the boards the way they have lately (they're second in the league with 46 per game), they're bound to stay in the game and make the most of their possessions.
8. Orlando Magic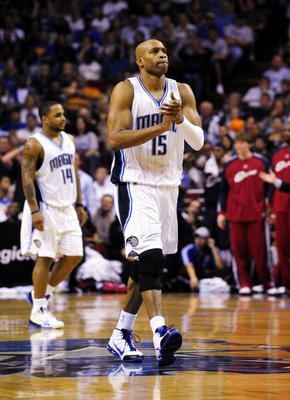 Good thing Orlando's $16 million baby is back—Jameer Nelson is going out, and for being such a deep team, having White Chocolate at the point could be a life-saver.
Rashard Lewis is back, but this next stretch of games should put them to the test: nine of 12 on the road, including Boston, Atlanta, and Phoenix.
9. Portland Trailblazers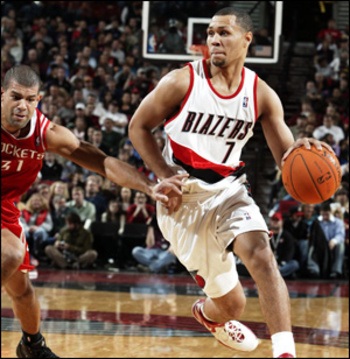 Losing to Atlanta AT Atlanta should not diminish the Blazers, who have a phenomenally talented team. Their losses have come against decent teams, and they've won the games they were supposed to win.
More will be revealed about this team as they are further battle-tested.
10. Oklahoma City Thunder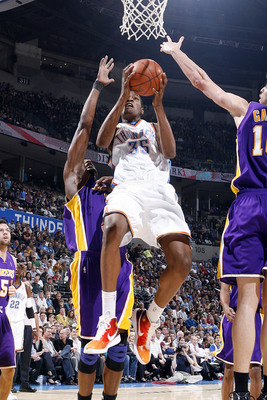 Oklahoma City is this year's "I saw it coming" story.
Kevin Durant just out-dueled Wade AT Miami and the Thunder are surprising everybody with their defense.
A talented, young nucleus with staggering potential makes the Thunder a potential playoff contender this year, and they are undeniably hot right now.
Keep Reading

Atlanta Hawks: Like this team?