ESPN Magazine recently came out with "The Body Issue," which was supposed to be their answer to Sports Illustrated's swimsuit issue. Aside from my biggest gripe (too many dudes), I thought it was great.
There are so many amazing bodies out in the sporting world that we should be saluting them. But I had a different idea.
What if we could create the perfect woman by using body parts of different athletes?
I'm not talking about the perfect athlete, because then we would just use most of Serena Williams and sprinkle in some dedication. I'm talking about the hottest athlete ever.
Let's see what we can come up with.
Smile: Ashley Force
Her face is just beautiful. I don't know how Danica gets all of the attention and glory, because Ashley Force is (excuse my pun) a force to be reckoned with.
If she ever flashed that smile at me I would be absolute puddy.
Eyes: Amanda Beard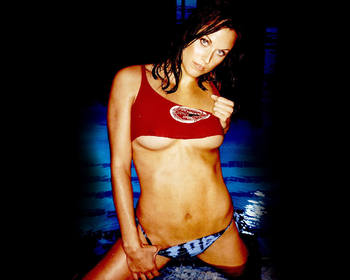 There's something about the way that Amanda Beard looks at the camera that makes you feel like she is looking right at you. And not just looking at you, inviting you to her room later that night.
Her eyes are just so seductive and sexy.
Lips: Kristi Leskinen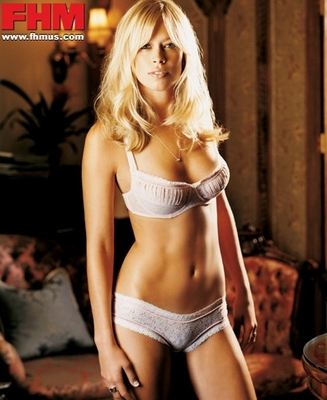 Kristi Leskinen should just get her skiing career out of the way and go directly into modeling. She's gorgeous.
Not only is her body amazing, but she's got these full pouty lips that are just so damn inviting.
Hair: Ana Ivanovic
There's something about Ana Ivanovic's hair that gets me every time. It's either sexily messed up, or seductively draped over her face just enough to add some mystery.
Oh, and the rest of her ain't that bad either.
Shoulders: Natalie Gulbis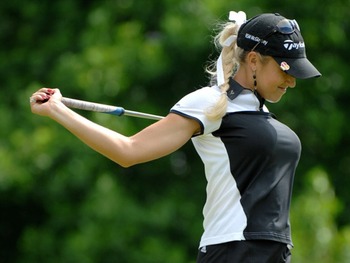 Sometimes female athletes can be a bit broad shouldered (see: most of the WNBA), which is a definite turn off.
Natalie Gulbis is just about where we'd like them to be.
She's not too skinny or frail, she's got some power up there, but she's not too broad. And I'm fully in favor of when she stretches those shoulders.
Arms: Jennie Finch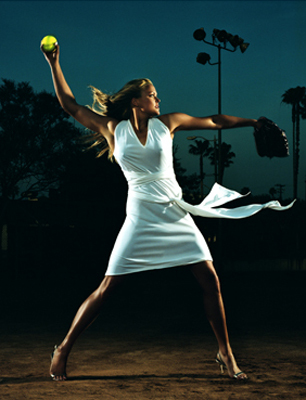 Arms are one of the hardest things to keep sexy for female athletes. Especially a pitcher like Finch.
But Jenny has pulled it off nicely with her long, toned, and not-too-muscular arms.
We like a woman to be strong, but not able to beat us in an arm wrestling competition.
Breasts: Simona Halep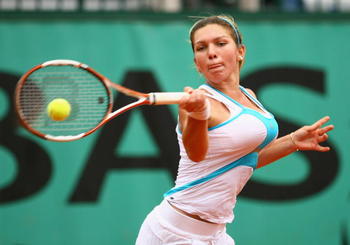 I'm talking about pre-July 2009 Simona Heap, because sadly she got breast reduction surgery this summer.
She did it to improve her game, which I understand. But we can still mourn, because those things were magnificent.
Check out the video below (and Google image searches!) for more reasons why Halep snagged this coveted spot on the list.
Stomach: Allison Stokke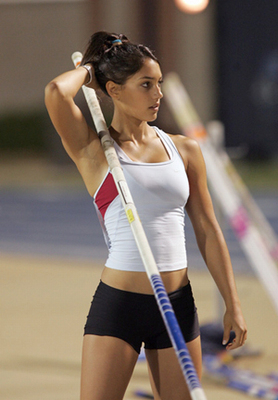 This is what we're looking for in a woman's stomach. It's tight, sexy, and not full of abs that will make us jealous.
This is the picture that launched a million internet searches, and deservingly so. She's freaking hot!
Butt: Stacey Kiebler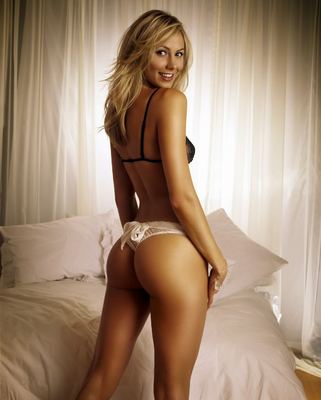 Finally, some love for all of the wrestling fanatics out there. Ms. Kiebler is one of the finest women in the world and she is just as nice to look at from the back as from the front, which is saying something.
She's got some junk in the trunk, but that junk just happens to be solid gold.
Hips: Anna Kournikova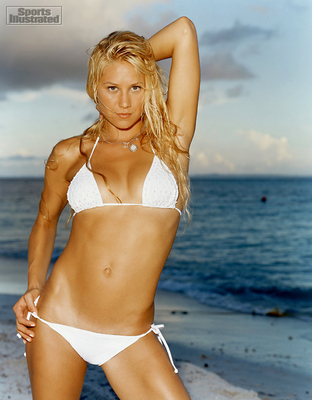 You didn't think we could do something like this without Anna did you? Of course not.
Just like Shakira, her hips don't lie. Even if they did, when she cocks them like that, I'll believe them anyway.
Legs: Maria Sharapova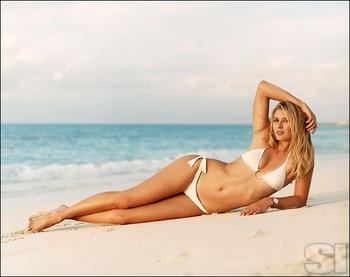 Maria Sharapova helped redefine the term "leggy" in sports. Those stems seemingly go on for miles at a time and have yet to stop.
Thankfully for us, Maria is content to keep wearing short skirts while she plays. When she hikes tennis balls up there, every man watching collectively holds his breath. It's magical.
Thighs: Jenny Adams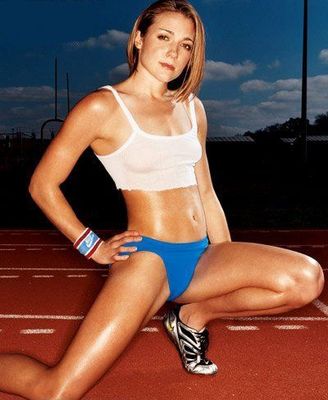 You can't talk about legs without including a runner. They have the phrase "runner's legs" for a reason, pal.
Jenny Adams, who showed up in Maxim to show off those legs and other parts of her body, manages to keep them nice and strong without getting out of hand.
Calves: Anna Rawson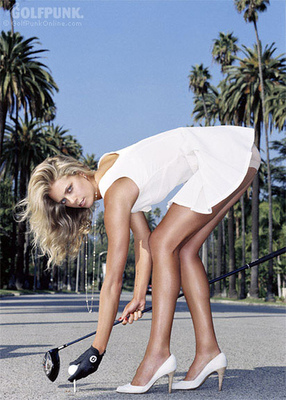 Calves always look better when in a pair of high heels, but I have the feeling that Anna Rawson's would look amazing even without.
Still, poses like this don't really hurt.
Height: Lauren Jackson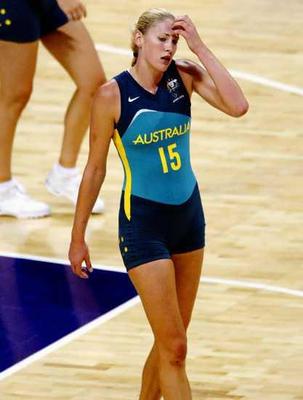 Maybe it's because I'm tall, but tall women are extremely sexy to me. So if I was designing the perfect woman, which I am, I would go with Lauren Jackson. She's 6'5" and quite a piece of eye candy herself.
That one piece basketball uniform complements her tall frame nicely I would say.
Genomes: Bia and Branca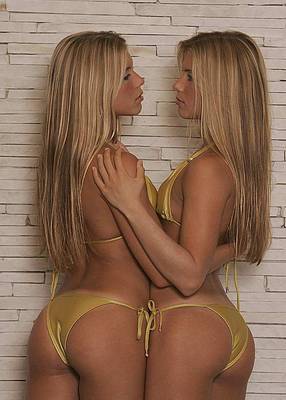 And of course, if you put all of those parts together to make the hottest female athlete of all time, what could be better than that?
Two of them. Just like these two synchronized swimming sisters. As good as one is, two is exponentially better!
More From Mike McD
If you liked this, check out Cheerleader Showdown: Florida vs. Alabama !