Atlanta Sophomore "Offenseman" Zach Bogosian Compared to 10 Best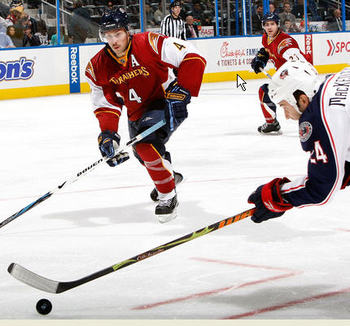 Zach Bogosian is emerging as a standout talent in only his second year in the NHL. Despite the fact that he is only 19 years old, Bogosian has quickly become a leader on the Atlanta blueline. With little fanfare, he was designated alternate captain by coach John Anderson and has recently been logging 24-25 minutes a game while playing a regular shift, as well as serving time on the power play and penalty killing units. Not bad at all for a teenager whose favorite video game is NHL 08.
It is tough enough to earn playing time as a forward, but defensemen have it even harder because of the steep learning curve necessary to deal with world-class forwards like Washington's Alex Ovechkin and Columbus forward Rick Nash, just to name a few. Ovechkin and Nash are capable of turning veteran defensemen inside out, so most second-year players can easily be overwhelmed watching players of that caliber cradle the puck on their stick and head down their side of the ice with a full head of steam.
Bogosian was different from the start. During his first NHL rookie training camp, held in Duluth, Georgia, Zach displayed an unusual confidence and self-assuredness that few rookies possess. When the season began, he was in the Thrashers' lineup. "If not for a broken leg, who knows how he would have fared," said former teammate Ken Klee.

Not one to shy away from the rough going, Bogosian even dropped his gloves to fight NHL heavyweight Donald Brashear.
Bogosian and his team have so far this season come out pretty well in their matchups with teams like the Capitals and Blue Jackets. In a recent game against Washington, Zach showed a glimpse of his shooting ability, blasting a laser-like shot past goaltender Jose Theodore.

A welcome dimension in Bogosian's play has been his offensive productivity. After 17 games this season, he leads all NHL defensemen with eight goals; his 2008 rookie year total was nine. Based on his current productivity, he is on track to score 30-plus goals this season. "I think my strengths are skating and my (physical) strength. I like to play defense, but I do like to play offense, too," Bogosian said.
He did not mention his blazing slap shot, which is drawing rave reviews by the opposition. In games against Washington and Edmonton, his shot released and hit the netting behind the goaltenders before they could blink.
Prior to being drafted as a first-round pick by the Thrashers, Bogosian was a highly touted junior starring for the Peterborough Petes in the Ontario Hockey League (OHL). While in juniors, he distinguished himself as both an offensive and defensive standout.
Zach ranked second among OHL defenseman with 50 assists in his final season. He was also a leading contender for the prestigious Red Tilson Memorial Trophy as the league's outstanding player and was selected in the top two to three by OHL coaches as the best defensive defenseman, offensive defenseman, hardest worker, and smartest player.
Prior to being drafted, Bogosian was constantly compared to Los Angeles Kings defenseman Drew Doughty. The comparisons were inevitable, since both were highly-rated juniors with outstanding offensive abilities. So far this year, Doughty has impressed with stellar play, but has not mimicked the goal-scoring prowess of Bogosian.
Doughty has produced four goals and 17 points in 22 games. Still, some have mentioned Doughty as an early season Norris Trophy pick due largely to the Kings' early success. The Atlanta Thrashers have also surprised quite a few experts with their performance so far this season. A large amount of their success has been the improved performance of the defense led by Bogosian, Tobias Engstrom, and Pavel Kubina.
Ironically, Bogosian and Doughty have switched profiles in the NHL. In juniors, Bogosian was more of a playmaker, while Doughty had a reputation as more of a scorer. So far this season, Bogosian has only two assists to go with his league-high eight goals.
Both sophomores are performing above expectation and stack up well versus other NHL all-star defenseman in their second season. Hall of Famer Bobby Orr, whose No. 4 Bogosian has worn since he was a youngster, scored 13 goals in his second year before setting every conceivable defenseman scoring standard known to man. Orr, now president of The Orr Hockey Group, represents Bogosian as his player agent. Bogosian has been a Bobby Orr fan since he was a child, so he is probably not at all surprised by his own success. Soon we won't be either.
Bobby Orr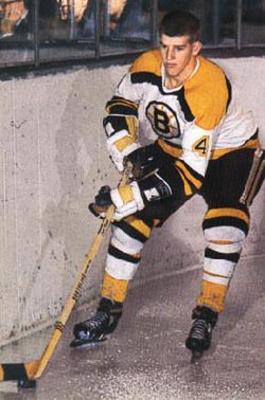 Robert Gordon Orr is a living legend. He revolutionized the way defencemen approach the game and made every team re-evaluate their offense. After a record-breaking junior career and a sparkling rookie season, Orr scored 11 goals and earned 20 assists in his second NHL season. He did win the Norris Trophy, even though he was injured part of the season.
Paul Coffey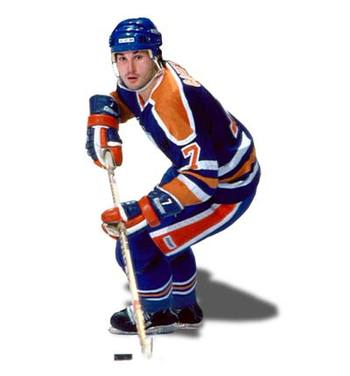 Paul Coffey's second season with the Edmonton Oilers was a defenseman's dream. He collected 29 goals and 60 assists for 89 points. The Oilers' offensive juggernaut was too much for many teams to handle and Coffey was the cream of the crop.
Denis Potvin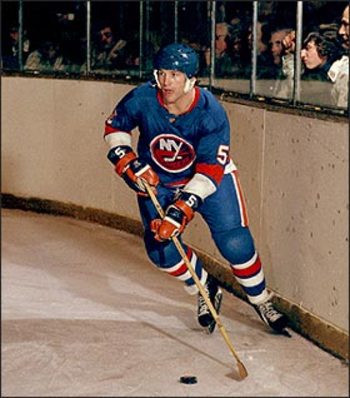 Denis Potvin was a much-heralded rookie, breaking most of Orr's records in juniors with the Ottawa 67's of the OHL. When he arrived in Long Island, he was immediately told that the Islanders were a defense-first outfit. Potvin quickly adapted and scored 21 goals and 55 assists in his second year. He won the Calder Trophy as Rookie of The Year in his first season. He was the first defenseman in league history to score 1,000 points in his career.
Ray Bourque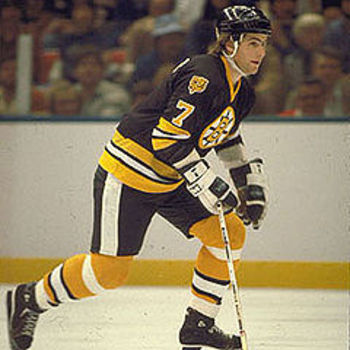 Raymond Bourque followed his Calder Trophy performance with a solid 17 goals and 49 assists. Bourque went on to win five Norris Trophies as the league's best all-around defenseman and NHL all-star. He finally won a Stanley Cup after being traded to the Colorado Avalanche.
Brian Leetch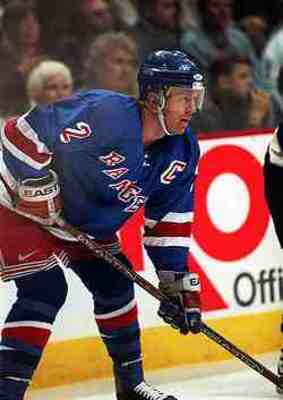 Brian Leetch won the Calder and followed it up with an 11-goal and 45-assist second-year performance. Leetch, who also won the Norris, was instrumental in helping the New York Rangers win the Stanley Cup after a terrible drought.
Nicklas Lidstrom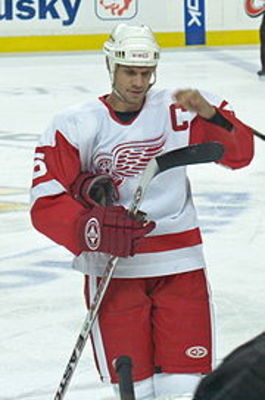 Nicklas Lidstrom defied his critics first by emerging as one of the finest defensemen ever in the NHL and secondly by leading the Wings to numerous Stanley Cups. Lidstrom was voted the Sporting News Player of the Decade, but not before he completed his second season, scoring seven goals and 34 assists for 41 points.
Larry Robinson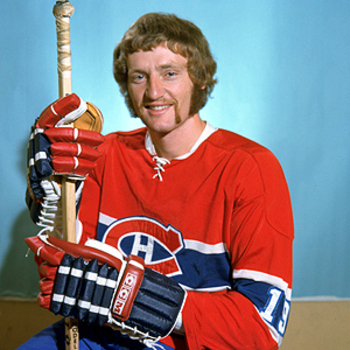 In Larry Robinson's second season, he recorded six goals and 20 assists on his way to a Hall of Fame career that included multiple Stanley Cups and Norris Trophies as the NHL's best defender. Robinson wrestled the award away from Denis Potvin with his stellar play on the Montreal defense.
Larry Murphy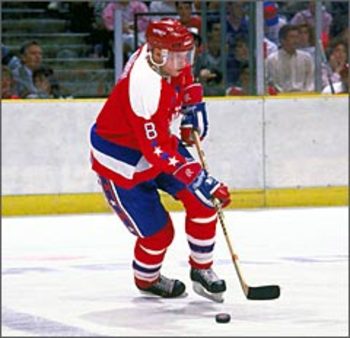 After 16 goals and 60 assists with the LA Kings in his rookie campaign, Murphy followed up with 22 goals and 44 assists in his sophomore year. Murphy went on to score over 1,000 points in his career and was inducted into the Hockey Hall of Fame.
Al MacInnis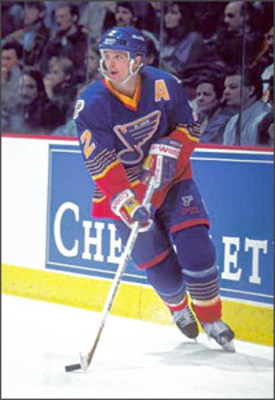 Al MacInnis was known for a blazing slap shot, but he made a career out of a balanced performance on the blueline. In his second year, MacInnis scored 14 goals and 52 assists.
Guy Lapointe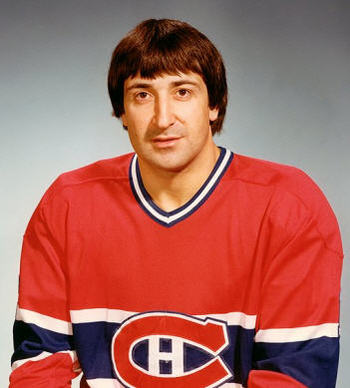 Guy Lapointe was underrated on the Montreal blueline. He could skate, shoot, pass, and check better than most in the league. He was also an all-star defenseman who had a blazing low, accurate shot. In his second full year, Lapointe scored 11 goals and 38 assists as he emerged as a catalyst on the Montreal power play.
Player Agent Bobby Orr and Zach Bogosian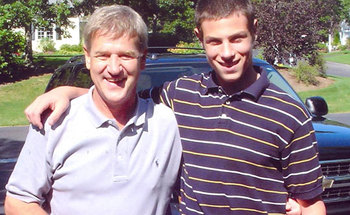 Like a lot of youngsters, Zach Bogosian grew up idolizing Bobby Orr.
Keep Reading