If Luis Castillo Were to Go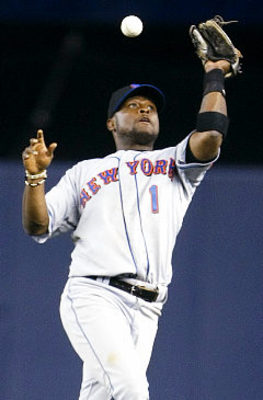 As the hot stove begins to heat, like last offseason, the New York Mets are rumored to be shopping their starting second baseman, Luis Castillo. Unlike last season, Castillo is not untradable. After an injury-plagued 2008, Castillo had a resurgent season in 2009, hitting .302 with a .387 OBP and 20 SB.
To many Met fans, Castillo is their favorite whipping boy. They love to hate poor Luis. Just when he was beginning to win over hearts in Queens, he committed a devastating error. Infamously, he dropped a routine pop-up to cost the Amazin's a victory against their cross-town rivals, the New York Yankees.
Personally, I am not a big Castillo hater. He is a shell of his gold-glove, base-stealing self, but he is a solid No. 2 hitter. He can take a strike and logs quality at bats, giving Jose Reyes enough time to steal a base.

That being said, I think the Mets would be wise to move Mr. Castillo. The Mets should learn a lesson from Carlos Delgado's rebound in 2008 and sell high.
There are some very interesting options at second base on the market (as will be seen). If the Mets can line up a deal for one of these players, they should pull the trigger. Here are some alternatives to Luis Castillo as the starting second baseman in 2010.
Where'd He Go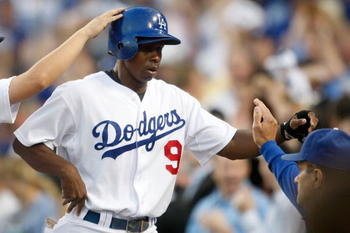 Where would Castillo be trade?
Although there were rumblings last week that he cound be part of a three-way deal that would move Castillo to the Chicago Cubs, Milton Bradley to the Toronto Blue Jays, and Lyle Overbay to the Mets, this rumor has begun to fade.
The most likely recipient of Castillo remains, like last year, the Los Angels Dodgers. Presumably the Mets and the Dodger presumably would swab bad contracts, trading Castillo and the $12 million he is owed over the next two years for outfielder Juan Pierre and the $18.5 million he is owed over the next two seasons.
Pierre certainly has his faults. He is a below average outfielder, with a lower career on base percentage than Castillo. Moreover, he has zero pop.
One of the Mets biggest needs this off season is power. Unless they can find a slugger to play firstbase, it is questionable whether they can afford such a light hitter in LF.

A countervailing consideration is something I heard said by the San Diego Padres new general manager Jed Hoyer on a Baseball Prospectus podcast. Hoyer explained that part of his vision for rebuilding the Padres was to play more to PETCO park, to focus on pitching and speed rather than slugging. This might not be a bad idea for the Mets to consider... just some food for thought.
However, Pierre, 31, is two years younger than Castillo. Unlike Luis, Pierre has shown no signs of losing his blazing speed, stealing nearly twice as many bases (70) the past two years as Castillo (37), despite being relegated as a 4th outfielder in LA.
If I were Omar Minaya this is a deal I would consider late in the off-season if the free-agent market proves too pricey for Jason Bay and Matt Holliday, and if I had a deal for another second basemen in my pocket.
Brandon Phillips (Cin.)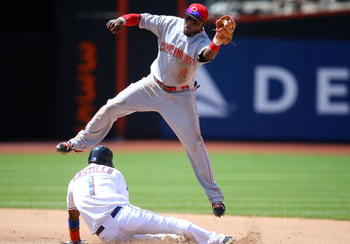 If the Mets were to move Luis, my first choice to replace him is the 28 year old, Cincinnati Gold Glover, Brandon Phillips. Phillips is an annual 20-20 guy with 30-30 potential.
Perhaps the biggest hot stove news so far is that many of the rust belt teams are looking to cut salary, including the Reds. SI.com's Jon Heyman reports that the Reds may be interested in trading, starting pitchers Aaron Harang or Bronson Arroyo, closer Francisco Cordero, or, possibly, Phillips.
Given the expensive contracts of the first three, some speculate that if the Reds are serious about slashing payroll they will likely have to include Phillips in a deal. Phillips is owed $6.75MM in 2010, $11MM in 2011, and has a club option for 2012.
If this is the case, it would work out great for the Mets, for whom one of their biggest needs this off-season is a solid starter to compliment Johan Santana.
Arroyo is an innings-eater and fly ball pitcher who would fit nicely in the spacious Citi field. While the $12 million contract for next season is a bit high, it might look like a bargain compared to the 5 year+, $100+ John Lackey is allegedly looking to land.
Chone Figgins (LAA)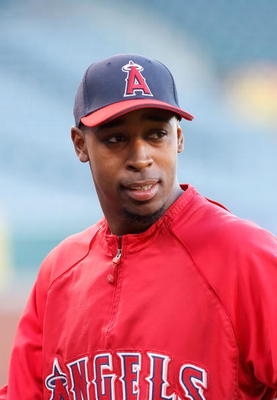 I am wiggy figgy. He is a super utlity man that can play second and third base and outfield.
Figgins put up all star numbers for the Angels in '09 hitting .298, with .393 OBP, 42 SB's, 114 runs, and a sneaky 5 HR's. He also lead the leage in walks with 101.
The two main problems with Figgy is that is strikes out a lot and is reportedly looking to cash in after his stellar season.
Figgins struck out 114 times last year, and over 100 times 3 of the past 5 seasons. Considering that if he were a Met he would likely hit second, this would lead to an increased chance for stike-em-out, throw-em-out double plays with Reyes hitting before him.
According to MLB.com, Figgins is looking for a 5-year, $50 million deal. Unless his price tag goes down, the Mets likely cannot sink that much into a player that does not address any of their primary needs.
He is also a Type-A free agent.
Orlando Hudson (LAD)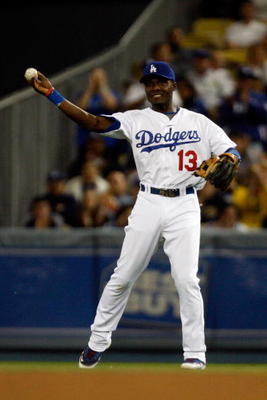 According to ESPN's Buster Oleny, the likeliest candidate to replace Castillo should he go is Orlando Hudson.
Although Hudson feel out of favor with the Dodgers down the stretch last season, spliting time with Ronnie Belliard.
Hudson is consistent, but not outstanding, offensively. Throughout his career, he has proven he can hit .270-80 with 8-12 homeruns and 6-12 stolen bases.
What makes O-Dawg stand out is he defense. His flashy glove has earned him four gold gloves. If the Mets were to sign him, they would likely have one of the best double play combinations in the league between him and Reyes.
The 31 year old is also a Type A free agent.
Hudson made $3 million ($3.3 million with incentives) last season. If the Mets could sign him for that (for 1-3 years), that would be half the price of Castillo. Certainly Hudson will be more than half the player Castillo is in 2010 .
Placido Polanco (Det.)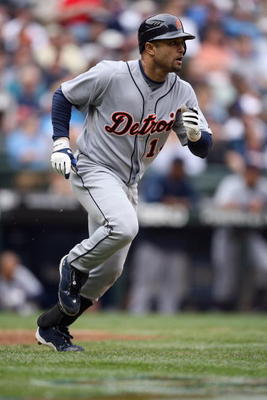 Another possibility, although so far there have not been the rumors like previous candidates, is Placido Polanco.
It is difficult to rank Polanco amongst the other available second baseman. He is a former all star, silver slugger, and multiple gold glover.
At the same time, he is 33 years old (same as Castillo, two years older than Figgins and Hudson).
Other than a career year in 2007, when he hit .341, he is not that much better than Castillo or Hudson offensively. He has a bit more pop than Castillo and hits for a better average than Hudsons.
The past four seasons with the Tigers, Polanco made $4.6 million. If he looks for that this off season, at his age, I do not think he would be worth the draft pick he would cost as a Type A free agent.
Mark DeRosa (Cle.)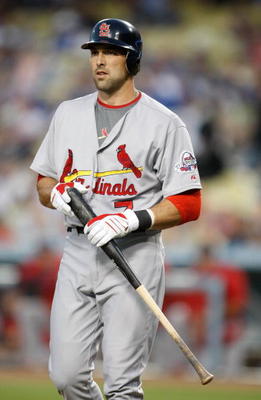 Mark DeRosa is another guy that is hard to peg.
Until 2008, he was not much more than a hard-nosed useful utility man. His batting average fluctuated from a career high .297 (in 212 AB's) in 2002 to .239 (309 AB's) in 2004.
Until 2008, he never had more than 13 home runs in the majors. He had not had more than 350 AB's in a season until 2006.
DeRosa has a career year in 2008, slugging 21 HR's while hitting .285 (.376 OBP) with 103 runs and 87 driven in.
Between the St. Louis Cardinals and Cleveland Indians, DeRosa regress in 2009 in all major caterories, except homeruns (23 in 2009). His average dropped a full 45 points.
DeRosa netted $5.5 million in 2009, and $4.75 million in 2008.
The wiley versatile veteran will be 35 years old by Spring Training. Given his age and his up and down offensive numbers, I am not certain that the Mets could afford to to pay DeRosa much more than $4.5 million.
If DeRosa is available for a reasonable price, I think the Mets would be wise to sign him regardless if they move Castillo. Considering his ability to play nearly every position on the field (except catcher and center field), DeRosa would provide the Mets with tremendous depth and flexibility.
Keep Reading

New York Mets: Like this team?